More Than 20,000 Kids Volunteered in One Day Because of This Guy
In honor of National Volunteer Week, April 6-12, USA Weekend and Points of Light are recongizing the 2013 Make A Difference Day honorees, who will be celebrated in Washington, D.C., on April 10. Here we tell the story of a New York author who inspired thousands of children across the country to volunteer.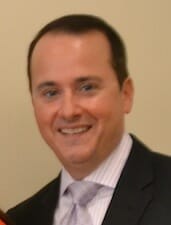 It's one thing for children's book authors to write stories about good deeds, but it's another to actually spur young readers into action.
Nick Katsoris, 47, author of the "Loukoumi" series of children's books, used Make A Difference Day to motivate more than 20,000 kids to take on projects from making rainbow loom bracelets for patients at St. Jude Children's Research Hospital to collecting canned goods for homeless shelters.
"The `Loukoumi' books are all about teaching kids lessons in life so that they can make a difference in their lives and the lives of others," says Katsoris, who has participated in Make A Difference Day since 2009.
Two of his books "are dedicated to a sweet woman named Daisy who was a cleaning woman in an office I worked at almost 20 years ago. Daisy gave me a pair of gold cuff links simply because I said 'good morning' to her. It taught me that even the smallest good deed could make a big difference in someone's life."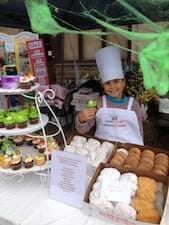 Inspired by author Nick Katsoris, Grace LaFountain holds a bake sale to raise money for the Utica, N.Y., zoo.
Katsoris is based in Eastchester, N.Y., but he made his effort nationwide through partnerships with the charitable organizations National Philoptochos Society and Kiwanis International and the anti-bullying organization PACER, all of which reached out to schools, libraries and other child-focused organizations.
Adults read the "Loukoumi" books to kids and had them sign "I will Make A Difference by…" pledges. The kids then performed the good deeds on Oct. 26.
Katsoris' own son, 9-year-old Dean, pledged to make and sell bracelets to raise funds for an animal rescue charity.
"These acts of kindness are values that kids are learning now that will follow them throughout their lives," says Katsoris, "and teach them the importance of helping others."
Check out the other Make A Difference Day honorees at www.makeadifferenceday.com/winners.
Share this post