My NCVS Thoughts – from the New CEO at CNCS to the 500+ Alumni Attendees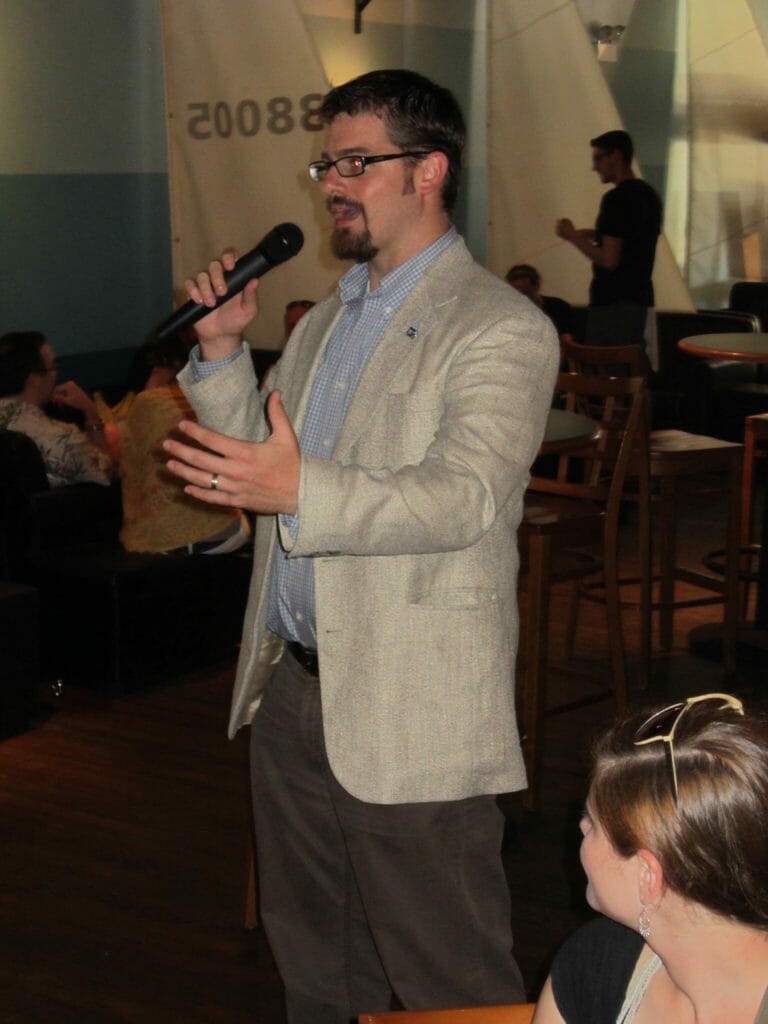 Today's blog is written by Ben Duda, executive director of AmeriCorps Alums. This blog is republished from the AmeriCorps Alums blog on June 27, 2012.
The 2012 National Conference on Volunteering and Service in Chicago was a memorable one for AmeriCorps Alums. We held our first ever Pre Conference and Town Hall sessions where Alums from all over the country and across multiple programs convened to share their service stories and meet with their fellow Alums committed to serving in their life after AmeriCorps. The tagline of "A Lifetime of Service" was apparent everywhere, modeled by the alumni who attended our conference. It's clear that AmeriCorps alumni are a community of 'DO-ers'. I met Alums working in diverse careers, each still wearing their AmeriCorps service on their sleeves; this time not on their shirts. Like the Alum heading CSR at Redbox who told me she hired an alum to join her team because of her AmeriCorps service on her resume. Or our 10+ chapter leaders in attendance, each working professionally in varied career paths but sharing a passion and commitment to their AmeriCorps year and building communities of alumni in their cities. My time and conversations with individual Alums made this a conference to remember.
My top 5 highlights from NCVS:
1) New CEO of CNCS, Wendy Spencer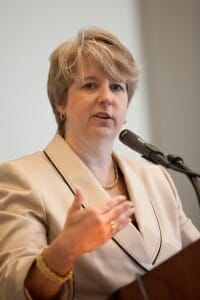 Wendy Spencer was confirmed as the new CEO of CNCS in March, but the energy and leadership she displayed made NCVS her coming out party. (I'm glad to say she got a standing "O" at our luncheon).   From her speeches at plenary sessions to her special guest welcome speech at our Town Hall, she advocated for more dollars devoted to National Service and made her commitment to our work at AmeriCorps Alums very clear.  When asked what she would tell a member who was finishing their service, she enthusiastically stated: "Join AmeriCorps Alums!"
Her passion for service and knowledge of the importance of national service is infectious and one that I find refreshing and energizing as we move forward as leaders in the service movement.
2) NCVS Pre Conference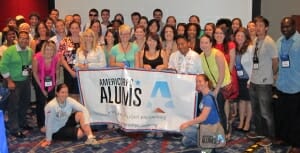 As recapped here, our first Pre conference for Alums was a great kick off to conference for us. Local Chicago Alums and conference attendees spent time in small groups talking their mission and passions in service and brainstorm ways to transform their lessons learned into action steps in their local communities. Seeing thought leaders come together and share their service stories was very exciting for me and the connections made are ones that will go beyond the three days of conference.
Points of Light CEO Michelle Nun also visited our Pre Con and gave our attendees an inspiring welcome, including the story behind the beginnings of AmeriCorps Alums as a Point of Light (then HandsOn Network) enterprise in 2005.
You can watch Michelle Nunn's welcome to our Alums below:
3) NCVS Town Hall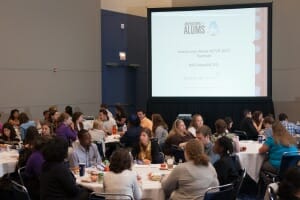 Like our Pre Conference, it was our first ever Town Hall session at NCVS and the energy shared in the room was infectious, as you can read from all the tweets that were sent. Over 100+ Alums joined us on Tuesday for our lunchtime session, where we were welcomed by Wendy Spencer, heard from the 2012 Eli J. Segal Entrepreneurship Award recipient Anita Yip, shared stories from our local chapters and chapter leaders in attendance, announced our newest member benefit partnership with Motel 6, got an advocacy update from partner ServeNext, and focused on the work we've done in the last year and our commitment to more offerings in the year to come.
It was a high energy, high inspiration affair and my only wish would be that the room could have been 1,000 or 100,000 instead of 100.  We were proud to share the stage with so many great partners and feel like great successes are ahead for our organization, and our community.
4) Connecting with Peace Corps
The spirit of service shared between AmeriCorps Alums and Returned Peace Corps Volunteers is one that's hard to find in any other community and we really wanted our alumni networks to connect and collaborate on future opportunities to serve domestically. Thanks to Ally Snell, an AmeriCorps Alum herself who is managing partnerships and recruiting on-staff with the Peace Corps, we had multiple instances to make the connection of a continuum of service.   I look forward to seeing the potential impact our two alumni communities will have in leading in service – and think Chicago will help lead the way, where the Alums Chapter and RPCVs have committed to an upcoming service project together this fall.
5) Making Connections with Alums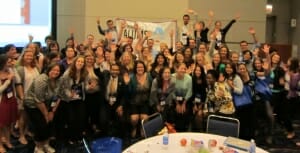 Last but not least, it was great to meet many Alums in person. Having been in touch with many via email, phone, Skype, or Adobe Connect, it was truly an honor and pleasure to meet so many Alums in person and get a chance to hear your service stories. Listening to your commitments to service and why you still give back after your AmeriCorps term is inspiring and reinforce the work that I do as the Executive Director of AmeriCorps Alums. Whether our chapter leaders, who have made a significant commitment to AmeriCorps Alums and continue to push us with new ideas that are born in the field, to the alumni who attended NCVS and got introduced to AmeriCorps Alums for the first time.
The People are what power AmeriCorps Alums, and are the reasons why I know we've got amazing days ahead of us.
The potential of AmeriCorps Alums as an idea and as a network reveals itself in new ways nearly everyday, but when you have the opportunity to see over 500 DO-ers in action, in one place, it can be really special. Thanks for the powerful work you all continue to do in your communities everyday, and thanks for living out the spirit of service as an AmeriCorps Alums. NCVS was a powerful moment in time, and the incredible energy cultivated is only an indicator for the incredible successes and impact to come.
Share this post