A New Facebook App for Finding Volunteer Opportunities
It's all about The Ask. Before you ran a nonprofit, you were a volunteer.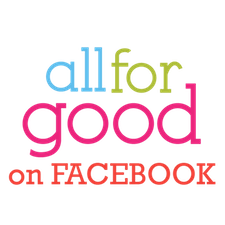 Think about that last time you volunteered. What inspired you? Chances are there was a social spark. A friend was volunteering. Your church held a service day. A coworker or classmate mentioned their weekend volunteering plans and invited you to come along. Basically, someone asked, and you answered.
Now your nonprofit can make The Ask on Facebook with All for Good Volunteer – the first app for finding volunteer opportunities right on Facebook.
How does it work? Nonprofits posting their projects via AllforGood.org or a Partner Portal can install the app (announced today in Atlanta at the Conference on Volunteering and Service) to get a feed of their projects built into their organization pages. Visitors to the page can then search for projects that fit what they're looking for – and, once they sign up, they'll be able to share the news with their Friends List and encourage other folks to come along.
It's another way to build connections and make sure we keep up with volunteering as it evolves. By putting projects right on Facebook, we're meeting people where they already are, putting important causes on the front page to help volunteers connect to change.
Points of Light Digital offers a portfolio of volunteer management tools, including All for Good and HandsOn Connect, to help power the nonprofit sector. To learn more about the All for Good Volunteer Facebook app, or check out any one of our tools, head to www.allforgood.org/services.
Share this post