No Matter Where You're From, Volunteer Service Unites Us All
Today's post is by Kartheeban Chandramohan, founder of Team Everest India, which promotes volunteering in India – to motivate every individual to volunteer at least once a month for any good cause.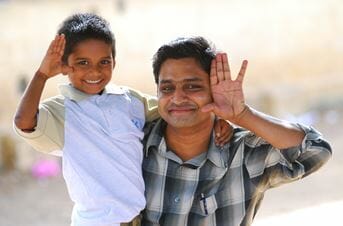 This summer, at Points of Light's Conference on Volunteering and Service, for the first time I got a chance to spend a week in another country and meet people from across the globe – volunteers like me from 40 different countries.
Everyone had the same passion and energy to help people and make life better in this world. I never thought that human beings across the world would feel the same love and care for others, whether from Australia or Korea.
Everyone's culture is different, but the purpose for volunteer service is the same. It is beautiful to know that though we may be divided by geography, we are united by compassion.
It is also interesting to note, just like volunteer organizers from different parts of the world share the same feelings, they also share the same problems. When I interacted with conference attendees, I came to understand that problems such as volunteer retention, fundraising and maximizing impact are common in other countries.
It is high time we all unite and see how we can tackle those problems by bringing the best minds across the globe together. The Points of Light conference in Washington, D.C., showed me the power of these exchanges to inspire and invigorate.
They say, it is not the same man who comes back after a journey. It is very true.
I used to tell my friends:
"When I was born, I was Kartheeban. When I started Team Everest India in 2006, I became Kartheeban Volunteer 2.0." Now, I can tell them, after my visit to Washington, "I'm Kartheeban Volunteer 3.0."
Share this post