Points of Light Partners With AL!VE to Grow Service Enterprise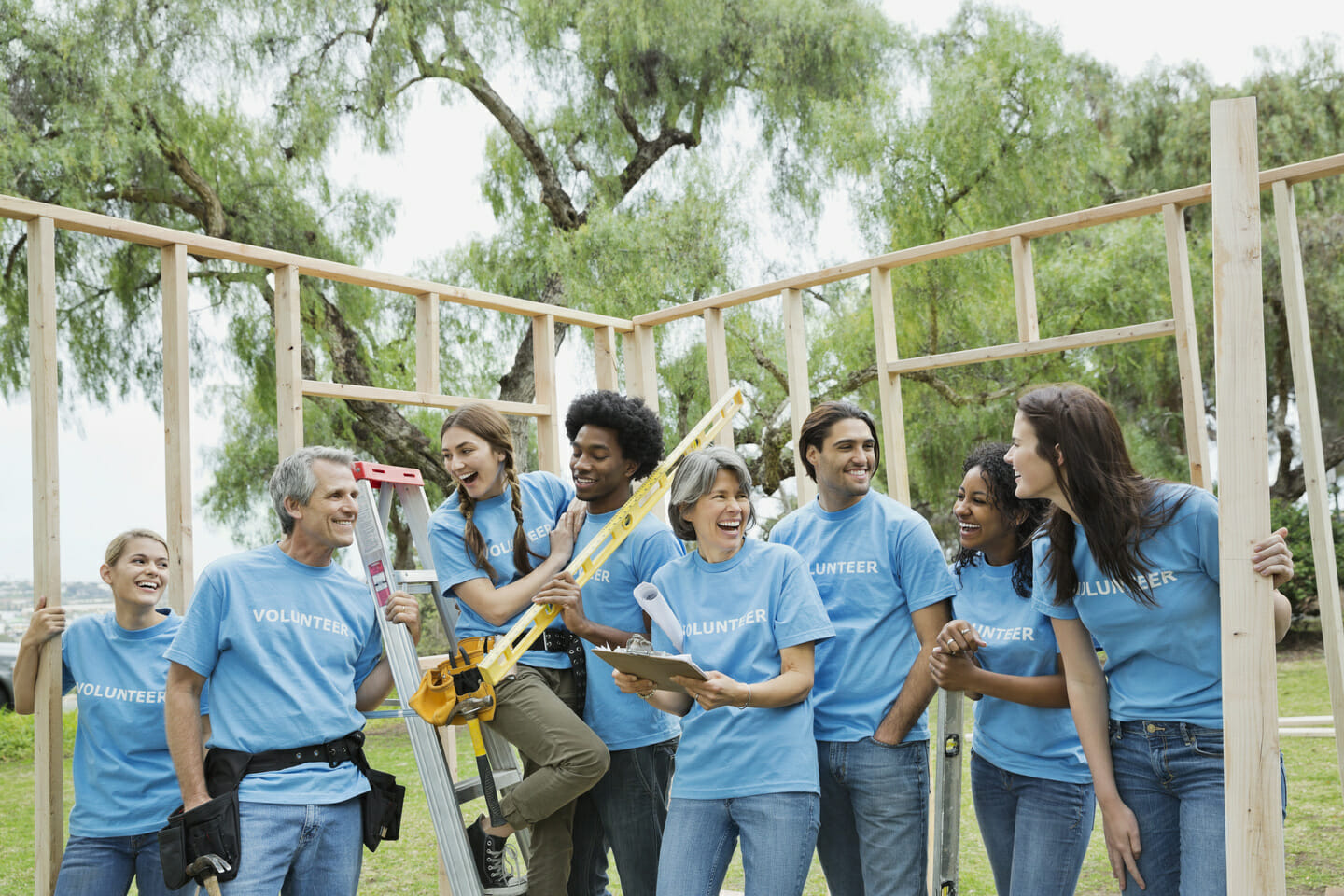 Service Enterprise is now being operated by Association of Leaders in Volunteer Engagement (AL!VE). As this program begins to change hands, Points of Light is partnering with AL!VE to ensure a smooth transition. This is the first in a series of updates from AL!VE. This one comes from Service Enterprise Administrator Kayla Paulson around the organization's work with Service Enterprise. 
It is exciting to be part of the Association of Leaders in Volunteer Engagement (AL!VE) and to help create the next progeny of the Service Enterprise Program. From the rich and collaborative infancy with Reimagining Service and California Volunteers to Points of Light nurturing Service Enterprise through the national pilot initiative and continuing to push forward the growth and research, build a vibrant network of hubs and make curriculum improvements, the program has been able to be housed with entities that are uniquely qualified to guide and support the program through its next stage. AL!VE's national presence, partnerships and membership base uniquely position us to lead Service Enterprise with Points of Light's support and continued guidance. Our existing national connections create opportunities to identify and develop new hubs along with our proven track record of providing training and technical assistance to leaders in the profession, demonstrating our ability to expand resources and support for hubs and participants. A direct connection to AL!VE members will create a pipeline of potential participants already seeking to enhance volunteer efforts and strategy at their organization.   
How AL!VE is Uniquely Positioned to Operate Service Enterprise
AL!VE continues to listen to members and partners about the needs of volunteer engagement practitioners, changes in the sector, and potential services to further leadership development and develop programming to address these needs. We also plan to expand our offerings through various modalities that fit different styles of learning (e.g., presenters delivering training through AL!VE Academies, peer in-person or virtual learning through the Hybrid Conference, information sharing and peer coaching through Communities of  Practice, and one-on-one leadership development through the mentor program). In the last annual member survey, all AL!VE programs received over 95% favorability for being important to member growth and development. Our program offerings and attendance continue to grow year over year, yet the key piece that we were missing was an organization-wide approach to volunteer engagement. Service Enterprise will fill that gap. 
Many of AL!VE's Board Members have been longtime advocates of Service Enterprise. I, personally, have been a trainer with a certified hub since the national pilot. Our Board President, Michelle Raymer, runs a certified state-wide hub. Past-President Megan Vixie took her organization through Service Enterprise achieving certification. We also have additional board members who are currently starting their organization's Service Enterprise journey or have already achieved certification. AL!VE is not yet a Service Enterprise certified organization but has been focused on implementing practices and laying the foundation to position us to participate in the Service Enterprise program to become a certified organization. Our leadership and committed volunteers value the Service Enterprise process as well as achieving certification. 
Looking Back at Service Enterprise
During Points of Light's leadership tenure, Service Enterprise has transformed the culture of over 600 organizations across the country. AL!VE, with the support of Points of Light, will take this program to scale through expanded access, continuing to build on Points of Light's momentum, creating a movement that captures the attention of nonprofit leaders, funders and stakeholders. With the support of our members and Service Enterprise hubs, we will empower Service Enterprise to be the game changer it was designed to be, breaking the cycle of scarcity so organizations can do more with more to meet our world's most pressing needs.  
"When we first started this work, we knew we were looking at the transformation of how an organization leverages a diversity of resources to build capacity. Over the following decade our research has consistently proven that nonprofits operating as a Service Enterprise can operate at a 50% decrease in revenues while achieving the same results as their peers," said Elizabeth Schwan-Rosenwald, Chief Program and Network Officer of Points of Light. "We chose AL!VE because they are uniquely positioned to take Service Enterprise to the next level."  
The AL!VE team is already beginning to transition the technology and systems over to AL!VE's platforms and we have begun conducting listening sessions with hubs to ensure that we are taking a collaborative needs-based approach to creating additional infrastructure and support to empower more effective promotion and delivery of the program by the hubs. Initially, we are focused on creating a smooth transition for hubs and participants but will soon begin looking for philanthropic partners, subject matter experts and industry leaders to help us ensure program sustainability and accessibility. 
"Service Enterprise aligns perfectly with AL!VE's mission and values, and its national presence will allow for further promotion of the initiative within the field of volunteer engagement," says member and Service Enterprise Trainer Lisl Hacker, Director of Training & Technical Assistance at Massachusetts Service Alliance. "They are also well respected and connected not only to their members but to other leaders and partners in the field, which will help move the program forward and bring further credibility. They have what it takes to evolve, implement and cultivate this transformative program."   
As trainers and participants of the hub network, we know that we need to update the curriculum for dynamic in-person, virtual or hybrid delivery models using inclusive language and designing an equitable approach to Service Enterprise, both for hubs and participants. We are committed to designing an equitable model that can help hubs identify and acknowledge the barriers which historically positioned some organizations from being able to participate and/or prevent equality in opportunity and acting to remedy this problem. We will work with DEAIJ (diversity, equity, anti-racism, inclusion, and justice) experts and plan to design an approach and resources that further empowers our hubs to tailor support, terminology and program delivery dependent on the type and severity of barriers faced and focus support to underserved communities.  
We look forward to integrating Service Enterprise characteristics into our internal volunteer engagement practices at AL!VE and foster the development of the program to meet the needs of the nonprofit sector while honoring the dreams and practices that Points of Light has championed over the last 10 years. If you would like to explore how you can bring Service Enterprise to your community, help your organization begin its Service Enterprise transformation, want to help AL!VE create a vibrant and inclusive program, or just want to learn more about AL!VE I would love to hear from you. 
Share this post