José Andrés, Food Innovator, is Feeding Millions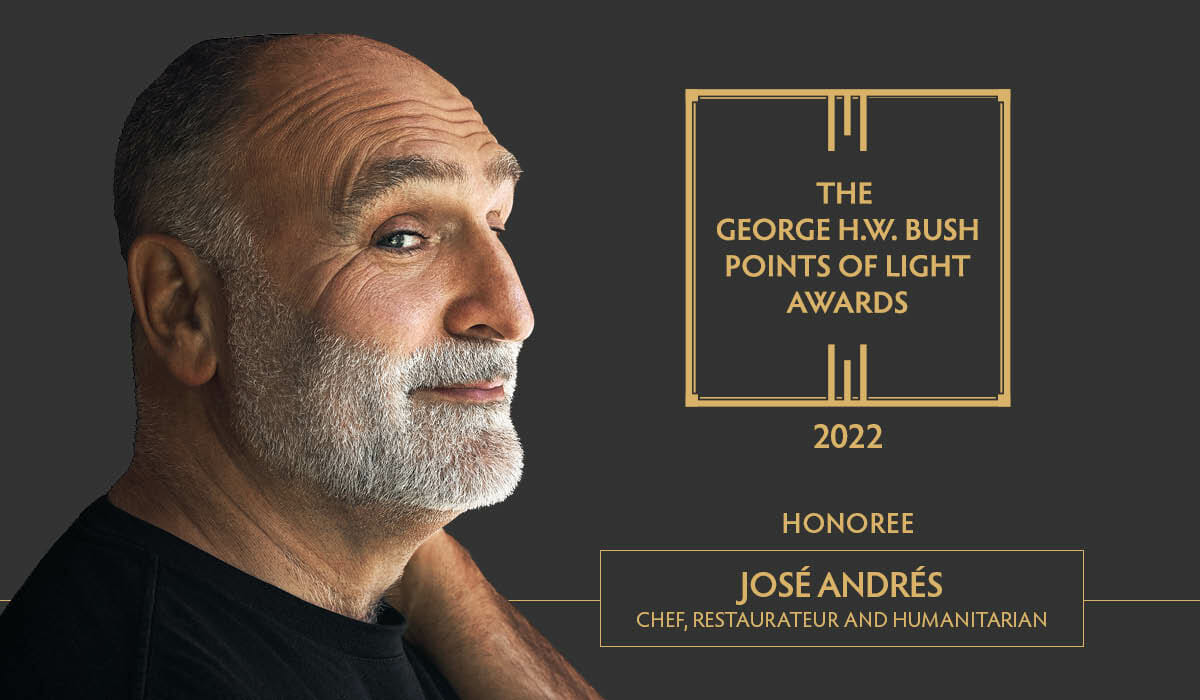 The fourth annual celebration of The George H.W. Bush Points of Light Awards honored incredibly inspiring individuals who are making sizable impacts on their communities and in the world.
José Andrés is an internationally recognized culinary innovator, New York Times bestselling author, educator and humanitarian. He was named one of Time Magazine's "100 Most Influential People" in both 2012 and 2018 and awarded the 2015 National Humanities Medal from President Barack Obama.
As the chef/owner of the award-winning José Andrés Group, Andrés has been a pioneer of Spanish tapas in the United States and is also known for his groundbreaking avant-garde cuisine. Recently launched in 2021, José Andrés Media specializes in television, books, podcasts, and digital content with a focus on food- and culture-related stories. As a naturalized citizen originally from Spain, Andrés has also been a tireless advocate for immigration reform.
Andrés' nonprofit, World Central Kitchen, has provided essential goods and services in the realm of disaster relief. Following Hurricane Ian, the organization provided more than 800,000 meals in just the two weeks to the people of Florida. The team has continued to provide meals to people in crisis on six different continents, including responding to the war in Ukraine by providing hundreds of millions of meals to displaced people.
World Central Kitchen has also partnered with thousands of restaurants, farmers and community leaders around the country to combat food and nutrition insecurity, laying the groundwork for smarter national food policy.
Points of Light is proud to recognize Andrés as a changemaker who is driving significant and sustained impact through his efforts.
Share this post