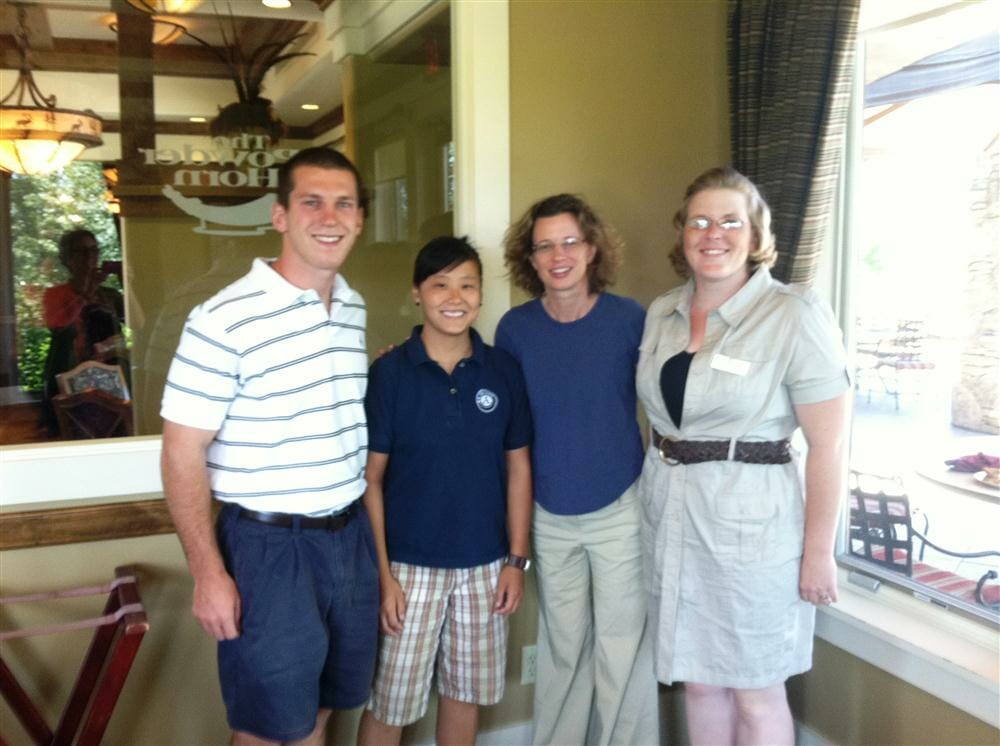 Michelle Nunn writes about her service trip stop in Sheridan, Wyoming.
Imagine that you are driving down the road with your dog in the back, minding your own business, when you find yourself being followed by a woman who parks when you park, then jumps out of her car, races to your side and starts talking about the difference you can make by contributing to the local animal shelter.
Margie Taylor, chair of the Sheridan, Wyoming Land Trust, told me all about this stalker-cum-volunteer enthusiast, describing her as positively undaunted in her pursuit of resources for the local animal shelter. She believed that everyone who had a pet was a natural contributor to the shelter, and she had the boldness to make the ask. I discovered in Sheridan an impressive group of citizen leaders who had learned to ask their fellow citizens to contribute, participate and help in a great variety of ways.
Sheridan is a town of 18,000 in northern Wyoming at the foothills of the Bighorn Mountains. I visited my friends, Michelle Sullivan and Brian Kuhl, who, along with other residents, have made a thoughtful choice to plant roots in Sheridan and raise their families. I guess you don't end up here by accident.
As I sat around the table with leaders of the Sheridan Community – representing Habitat for Humanity, The Land Trust, the Scott Foundation, The Center for Community Creation – I asked them what makes a city like Sheridan thrive, retain and attract new generations of leaders, and maintain its civic dynamism.
One person mentioned a sense of accountability to one another: "When you live in a small community, you know that if you don't do it, nobody else will either." Another said that folks tended to gather at the local YMCA, which then became a place to get things organized. Several people mentioned either approaching others or being approached themselves while wrapped in towels after a workout – evidently a good time to make the ask.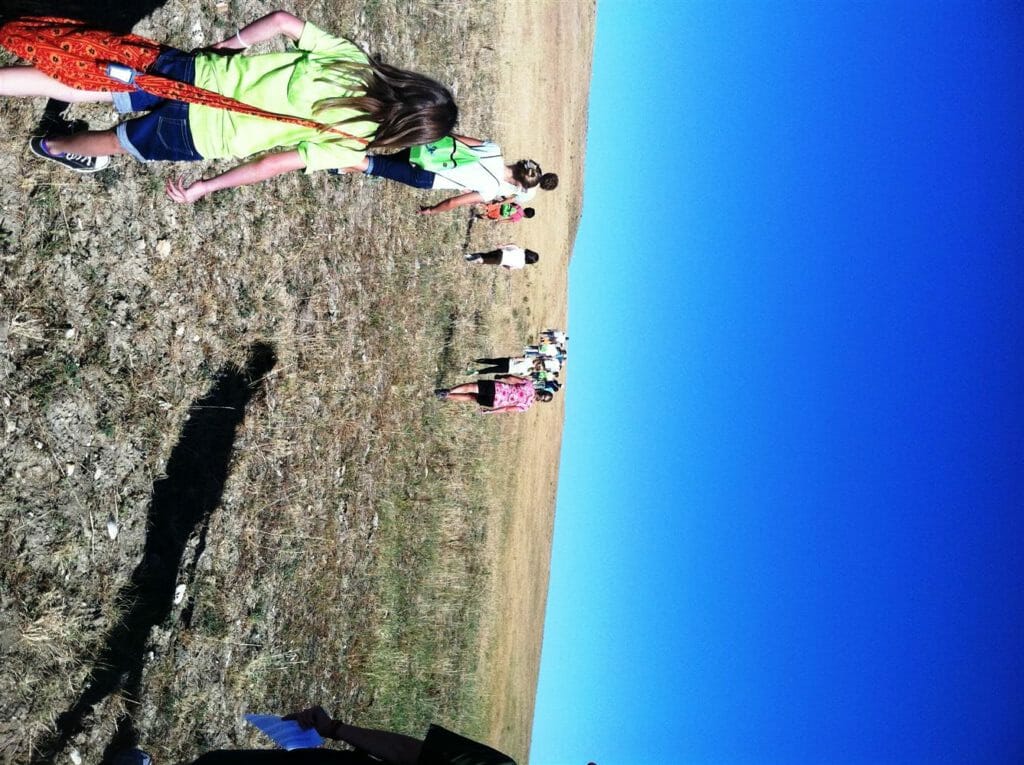 I was fully attired on a recent Saturday morning when I joined 150 volunteers in my first-ever Human Cattle Drive (alternatively called the Trail Trudge, Tromp or Trollop) to help break in a gorgeous new, 12-mile trail created by the Sheridan Land Trust with help from cooperative private land owners. Families and neighbors alternatively tromped and visited with friends as they tamped down the path that the community will enjoy for decades to come.
A Serve Wyoming VISTA leader, Jamie Ostermyer, helped organize the Tromp, recruiting dozens of volunteers. Everywhere I have visited, there are AmeriCorps members working with energy and enthusiasm to make things happen. AmeriCorps volunteers Amy Strauss and Alex Selig were making magic at the YMCA, creating tutoring and enrichment programs.
My next stop was quite a change of pace. I visited the Green House – a new long-term care facility for elders that's breaking the mold. The Green House Living movement, a care model for elders that throws out much of the institutional culture of nursing homes and embraces a home-like environment, inspired two local volunteers to get moving.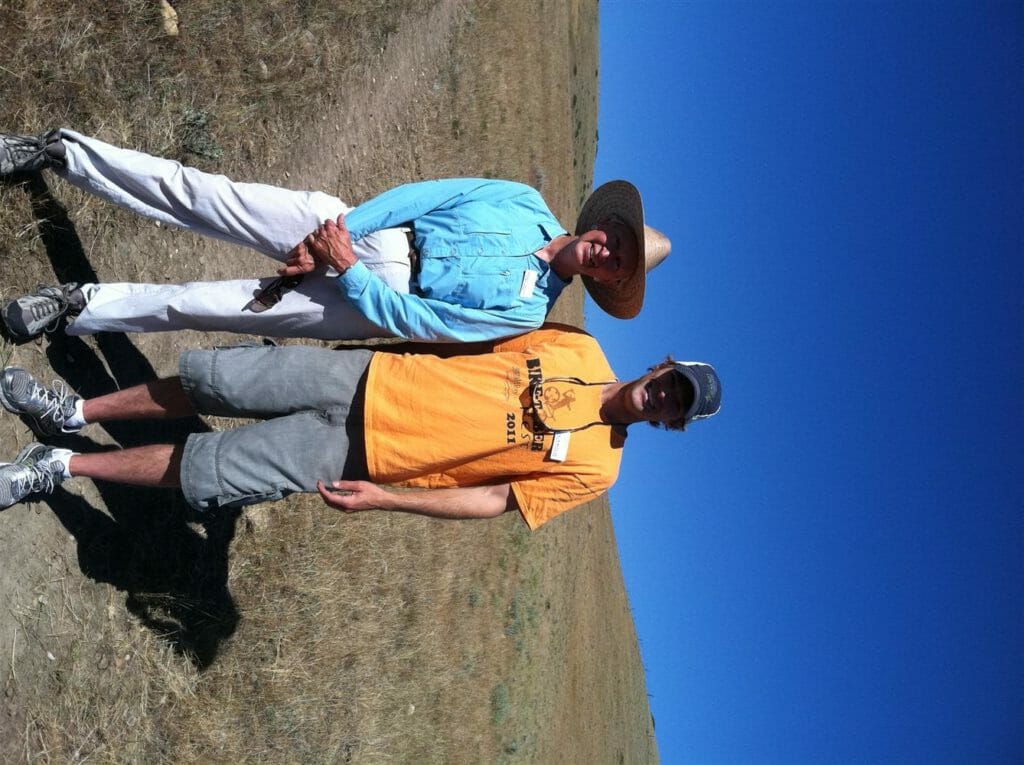 Carman Rideout, executive director of the Senior Center and one of the volunteer founders of the Green House, told me about the moment when the idea of a new kind of care was introduced. A handful of fellow volunteers literally jumped up and down, declaring, "We can do this!" They needed every bit of that enthusiasm as they worked for six years to raise more than $3 million, battle skepticism and bureaucracy, and hold onto the vision of what was possible.
I saw a small collection of homes, each with 12 residents, and felt a real spirit of compassionate care along with the encouragement to live full lives. The Green House model is spreading around the country, but Sheridan's is the only independent, volunteer-driven center. I expect it to influence the principles and expectations of care throughout Wyoming.
At my last stop in Sheridan, I met a group of leaders that included Arin Waddell. Arin was moved by a story and the passion of a friend who wanted to help kids fight hunger after she discovered her daughter filling her pockets with food every morning to share on the bus to school. Arin and her friends came up with a plan to make sure children weren't going hungry over the weekends. Today, children in need can pick up one of The Food Group's backpacks full of nourishing food, at school, no forms or names needed.
But it wasn't always easy. As the program grew, the group was approached about the need to feed 48 more children. They didn't know how to say no, but they had no way of saying yes – they had no additional capacity. And then a local plumber, who had seen a flier about the program (posted by Arin's hairdresser), stepped forward. He organized a group of plumbers, welders and workmen, who took care of the entire cost. Within a year, The Food Group was sending nourishing meals home with 248 children each week.
Arin described building up her courage to ask people to help – to ask restaurants to donate food, a local band to donate its talents and volunteers to hold a fundraiser (they raised $18,000 right out of the gate). She discovered that in asking, she issued an invitation for participation and inclusion that people were happy to accept.
As I discovered anew in Sheridan, a growing circle of asking and responding is an essential part of building a vibrant community. In this vital exchange, we nourish one another in ways both physical and spiritual. One key question for all of us is, how do we broaden the circle of civic leaders – those who lead and ask others to serve?
The real secret behind strong civic leadership? Quite simply, the power and courage to ask.
Share this post