Segal Entrepreneurship Award Winners to be Recognized at the National Conference on Volunteering and Service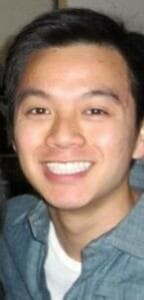 Today's post is written by Ken Tran, the current External Relations Coordinator with AmeriCorps Alums.
To celebrate Eli Segal's legacy of service, AmeriCorps Alums is proud to announce the winners of our annual Eli J. Segal Entrepreneurship Award. As part of the Segal Fellow Network, this is the highest award given out by AmeriCorps Alums to alumni who display Segal's entrepreneurial vision and leadership in making positive impact in their communities. Our winners will be recognized during our AmeriCorps Alums Town Hall Session 2944 at NCVS (which you should definitely add to your NCVS itinerary.)
Recognized as the "Father of AmeriCorps," Segal was an architect of the modern national service movement and an extraordinary civic entrepreneur. As an aide to President Bill Clinton, Segal was instrumental in driving several of the Clinton administration's most praised projects, including the creation of the Corporation for National and Community Service, where he served as the first CEO.
Since his death in 2006, Eli's spirit of service has been embodied by the community impact made by the more than 775,000 current and alumni members of AmeriCorps. This year, we selected two alumni who have lived out Segal's vision in their life after AmeriCorps.
We congratulate Anita Yip and Ryan Sarafolean as the two winners of the prestigious 2012 Eli J. Segal Entrepreneurship Award!
About Anita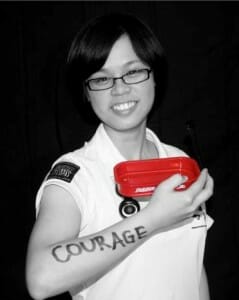 Anita Yip, 26, is the assistant director of corporate and foundation relations at her alma mater, Wellesley College. For the past two years, she served at Big Sister Association of Greater Boston and Boys & Girls Clubs of Boston as part of the Massachusetts Promise Fellowship (AmeriCorps). Anita holds a bachelor's degree in environmental studies and media arts and sciences from Wellesley College and a master's degree in corporate and organizational communication from Northeastern University.
In 2011, Anita co-founded the Jasmine Asian Women Giving Circle in response to foundations giving less than one percent of philanthropic dollars to organizations and programs assisting Asian women, a desire to build a safe and supportive community among Asian women and the need to collaborate to create lasting change. Her extensive community work includes helping to raise more than $100,000 in financial and in-kind donations for eight organizations since 2007.
Anita currently serves on the board of directors of the Friday Night Supper Program and on the advisory board fundraising committee of the Massachusetts Promise Fellowship.
About Ryan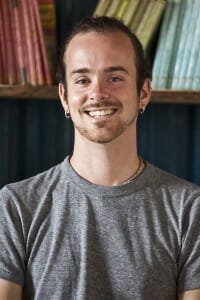 Ryan Sarafolean is a community organizer, educator and proud graduate of the University of Wisconsin-Madison where he studied issues of privilege, power and identity in and outside of the classroom. For four years he worked at an after-school program that served the at-risk and homeless community in Madison and implemented a structured, educational program focused around youth empowerment.  Upon graduation, Ryan became an AmeriCorps Promise Fellow with Project SUCCESS, a nonprofit organization in Minneapolis. There, Ryan worked as the civic engagement coordinator, working with middle school and high school youth to address local issues including gun violence.
Ryan now serves as the founder and executive director of the KGSA Foundation, a nonprofit organization that reduces poverty and gender inequalities in the Kibera slum of Nairobi, Kenya.  KGSA Foundation works closely with local leaders in Kibera to provide free secondary education, artistic programming and athletic opportunities to more than 130 young women each year. The core of the Foundation's work is to build and harness the unique strength of women to lead their communities out of poverty. In fall 2012, Ryan will begin a graduate program in International Development at American University in Washington, D.C., where he will focus on gender studies and community development.
Preparing for Conference this year and recognizing the "Turning Point" theme, we want to highlight our two award winners for taking advantage of the moments that inspired them to continue to serve after their AmeriCorps years. Each saw an opportunity in a respective community, Ryan in Nairobi, Kenya and Anita in the APIA women population, and both made the decision to do something impactful for others. Their stories are inspiring and they serve as great representative of AmeriCorps Alums going forth.
Anita will be joining us at Conference this year and will be recognized at our AmeriCorps Alums Townhall (Session 2944) on Tuesday, June 19. Ryan has made prior commitments to be in Kenya for the summer, but we will celebrate his work at the session as he continues his good work abroad.
AmeriCorps Alums has lots of great plans in store for our alumni members of AmeriCorps service and we hope to meet many of you during our Pre-conference and Town Hall events. Here are a list of our sessions, so join us maybe?
Keep up with AmeriCorps Alums on Twitter during NCVS with #ACAlumsNCVS.
Ken Tran served as a National Direct AmeriCorps member with the Get HandsOn Campaign in 2010-2011 at Points of Light. He fancies volunteerism, hashtags, strong coffee, and of course, Beyonce.
Share this post