Service as a Pathway to Success
This post is by Wendy Spencer, CEO of the Corporation for National and Community Service, and Tracy Hoover, president of Points of Light.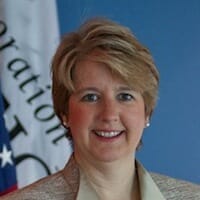 High school graduation rates are at a 40-year high, but there are still tens of millions of young people who leave high school without diplomas, get stuck without jobs or in dead-end ones and never get to college or careers.
We're excited to announce a new approach to the problem, one that uses volunteer service as a pathway to success.
ServiceWorks is a public-private partnership powered by AmeriCorps, the Citi Foundation and Points of Light. The initiative will engage 25,000 youth, age 16-24, in service and build a large-scale volunteer response to the crisis of low college and career attainment.
How? By giving young people training in critical 21st-century leadership and workplace skills, the chance to build professional networks and connections to their communities, and the opportunity to use their new skills by participating in and leading volunteer service projects. And by giving thousands of volunteers – including Citi employees – the chance to participate as success coaches and mentors.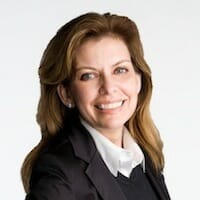 Thanks to a $10 million commitment from the Citi Foundation, ServiceWorks will become the nation's largest corporate-sponsored AmeriCorps VISTA program, deploying 225 AmeriCorps VISTA members in 10 cities – Boston, Chicago, Dallas, Los Angeles, Miami, New York, Newark, San Francisco, St. Louis and Washington, D.C. – to help lead the effort.
Why use service as a strategy? Research shows that young people involved in service exhibit a significant change in "life skills such as showing increased concern for others, improved ability to problem solve, and improvements in self-perceptions of potency – the ability to make a difference in a community."
And a 2013 study by the Corporation for National and Community Service shows that volunteering is associated with an increased likelihood of finding employment for all volunteers regardless of a person's gender, age, ethnicity, geographical area or job market conditions.
ServiceWorks will demonstrate that the coupling of national service and volunteer service can help level the playing field for low-income young people, not only by decreasing the opportunity gaps they face but by increasing the likelihood that they will stay in school and find good jobs.
ServiceWorks will make real the promise of the President's Task Force on Expanding National Service and his call for public-private partnerships to solve tough challenges.
In two words or one, service works.
Share this post