More Kids Have Books to Read Because of What This Company Did
This post is by Jackie Norris, executive director, and Yvonne Siu Turner, senior manager, corporate resources and programs, of the Points of Light Corporate Institute. It is part two in a seven-part blog CSRWire series exploring the community engagement practices of winning companies in The Civic 50, an initiative launched in 2012 by Points of Light, the National Conference on Citizenship and Bloomberg. The Civic 50 identifies the top 50 community-minded S&P 500 corporations that best use their time, talent and resources to improve the quality of life in the communities where they do business.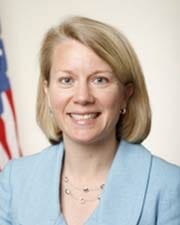 Do you remember your favorite children's book? Was it "Goodnight Moon," "Where the Wild Things Are" or "James and the Giant Peach"? For many of us, being read to by our parents is a fond childhood memory, and something that also got us on the right track for success later in life.
In many parts of the country, however, millions of children in low-income families have no access to books. They haven't been exposed to reading aloud. And when they start kindergarten, they're not on the same playing field as the other kids in their class.
A Literacy Crisis
Addressing this literacy crisis is something Bring Me A Book is dedicated to solving. By creating age-appropriate school libraries and organizing workshops, the California-based nonprofit provides access to new books to underserved schools, and helps parents and teachers understand the importance of reading aloud to children every day.
But as is often debated scale is critical for nonprofit initiatives to thrive and maximize their impact, which is where the private sector can step in and help. Bring Me A Book is no exception, and recently welcomed support from Morgan Stanley to think strategically about how they could reach more children – but the financial services company didn't just write a check.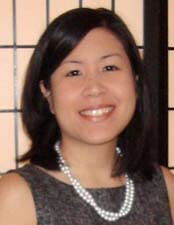 In their latest Strategy Challenge pro bono volunteer competition, a team of finance and legal professionals from Morgan Stanley worked with Bring Me A Book to provide recommendations for an ambitious expansion of its programs through digital media using new technology and training for parents and caregivers.
"Bring Me A Book is walking away from this experience with a blueprint for our future work that we believe is game changing in the field of early literacy. We now have an actionable plan that has all of the components for success: an understanding of our market, potential partners and a resourcing model that will immediately allow us to offer increased book access programs to support our preschool families in California," said Mialisa Bonta, executive director of Bring Me A Book.
The Strategy Challenge wasn't only a game-changer for Bring Me A Book, it was also a transformative experience for Morgan Stanley's volunteers.
As Meryl Craig, an associate with Morgan Stanley who participated on the team providing pro bono strategic consulting to Bring Me A Book, put it, "Strategy Challenge was an incredible opportunity to collaborate with an inspiring organization. Bring Me A Book now has additional tools to help them combat early childhood illiteracy, and they have implemented our final recommendation to pursue the use of digital media. Seeing the continued impact of Morgan Stanley's work in the local community is truly rewarding."
Over the past five years, Morgan Stanley's Strategy Challenge has delivered more than 32,500 hours, valued at about $4.9 million, to 61 nonprofit organizations.
"Morgan Stanley employees value the Strategy Challenge because it's a special opportunity to give back to their community while leveraging their own talent and expertise. We work together with the nonprofit participants to navigate significant programmatic issues like scalability, geographic expansion and organizational optimization," said Joan Steinberg, head of Morgan Stanley Community Affairs and president of the Morgan Stanley Foundation.
Recognizing Morgan Stanley's Organizational Commitment to Community
That is just one reason why Morgan Stanley was ranked #1 in Organizational Commitment from The Civic 50, a ranking of America's most community-minded companies. The Organizational Commitment dimension evaluates the scope of a company's community engagement program, such as how broad-based employee involvement; community investment, advocacy and leadership are in the program.
At Morgan Stanley, community engagement is seen as much more than traditional philanthropy. A critical and integrated part of leadership development for the firm, engagement is about using distinctive competencies to increase the impact of nonprofits.
Even more critically, the firm focuses on long-term partnerships, creating year over year value: Morgan Stanley doesn't just want to help charities; it wants to make them stronger. To do so, the firm has created a broad continuum of programming from high volume projects like Global Volunteer Month, to high impact initiatives like Strategy Challenge and its Nonprofit Leaders Program, which trains its most senior officers to be better nonprofit board members.
Like the firm's support of the New York-Presbyterian Hospital Morgan Stanley Children's Hospital. The hospital was founded in 2003 with employees raising $62 million for its Building Campaign – an unprecedented effort in New York City. Nearly 1,000 employees volunteer at MSCH throughout the year, collecting books or entertaining children at the annual carnival or pirate costume party.
Late last year, Morgan Stanley also organized a five-week celebration of the hospital's 10th anniversary as one of the top children's hospitals in the U.S. The firm hosted a speaker series with leading physicians and invited employees to volunteer with child life specialists to visit and entertain children at the hospital.
"Morgan Stanley Children's Hospital is a cornerstone of the firm's global commitment to children's health," says Steinberg. "The 10th anniversary celebration was an opportunity to better understand and appreciate what the Hospital does for thousands of families in the community, including our own, and what the firm's 40-year-long relationship with New York-Presbyterian will mean for future generations."
To read the original post on CSRWire, click here.
Share this post