So You Want to Volunteer. Now What?
This post is by Katie Greisiger, a writer, yoga teacher and social service professional in Phoenix, where she co-operates the blog phoenixhealthgeek.org.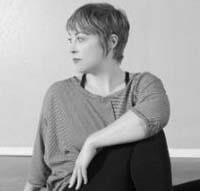 You care about helping your community and those who are less fortunate. But, how? What's the first step? If you narrow down your ability of service to a niche like volunteering at an animal shelter, reading to the elderly or promoting AIDS awareness you may get up and move quicker than, say, someone like me who wants to just save the world and accomplish it all overnight.
When it comes to figuring out what you have to offer your community, or one agency in particular, a little self-reflection time should be first on your to-do list.
Think about how much time you can give. Before you can commit to volunteer work you have to determine what days and times you are available to make the commitment and for how long. Luckily we have the Internet and some volunteer work could be done remotely. Maybe you have some writing or website-building expertise and could help out a small nonprofit that's lacking in the social media department. If web work is not an option, find a place that's close to your job, home or school. You'll be more likely to commit if your volunteer work is easily accessible.
Determine what you want to accomplish. It's a heart-warming feeling to give to others but it doesn't hurt to try to polish up the ol' resume, too. If you're working on developing a specific skill, such as event coordination or volunteer management, offer up those services. After all, the relationship you build with the volunteering organization should be mutually beneficial. Also, it doesn't hurt to set up goals through your volunteer gig – help someone raise X amount of money or help develop relationships to build community gardens at schools.
Choose your top three volunteer gigs. Research a few organizations, programs or city projects that you'd like to join. AllforGood.org and www.handsonnetwork.org can provide a launching point. Narrow down your top three volunteer opportunities or organizations to approach, then pick up the phone or write an email. Because nonprofits can have small budgets and busy staffs, stay persistent and remember to be patient.
Now, get moving. Have some fun, meet new people, support your community and remember that you can't do it all overnight. We might not be able to save the world tomorrow but we can start to make a positive mark by turning to local service today.
Already an ambitious volunteer or have some ideas? Share your experiences with Points of Light at [email protected].
Share this post