Take Part in the Super Bowl of Service
This post is by Alison Doerfler, executive director of Points of Light's HandsOn Network.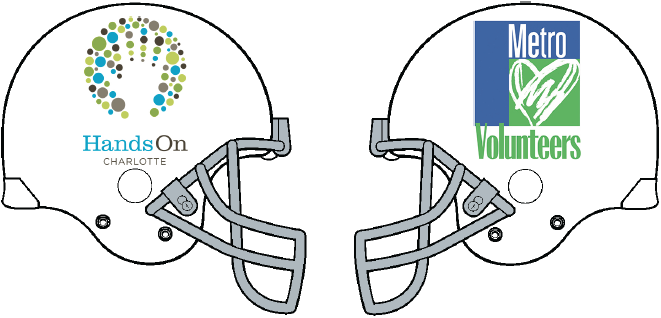 There is something about the Super Bowl that brings out the competitive spirit in many of us. I witnessed this first hand when I heard there was friendly competition taking place on Points of Light's playing field.
As a result, this year, fans of the Broncos, the Panthers and of service can do more than cheer to show their support. They can volunteer! Inspired by the competition, we're announcing the 2016 HandsOn Network Super Bowl Challenge.
The HandsOn Network Super Bowl Challenge started when Points of Light's HandsOn Network affiliate Hands On Charlotte proposed a friendly wager to the Denver affiliate Metro Volunteers.
The terms are simple: From today, Monday Feb. 1, through Sunday, Feb. 7, we will track the number of Hands On Charlotte's volunteer hours and combine them with the Panthers' Super Bowl score. We will also track the number of Metro Volunteers' volunteer hours in this same time period and combine them with the Broncos' score.
Winner takes the title and 2016 HandsOn Network Super Bowl Challenge grant of $500. The executive director of the losing affiliate, wearing the winner's team jersey/affiliate T-shirt, will share a personalized song via video on Facebook to the Nationwide jingle by Broncos quarterback Peyton Manning.
Anyone in the Charlotte and Denver areas can participate. Local changemakers can find and register for volunteer projects taking place this week in Charlotte and Denver.
Even if you don't live in those areas, you can show your team and civic pride by finding a volunteer opportunity near you on All for Good. Share your volunteer experience online with the hashtag #SB50 and tag HandsOnNetwork, @PointsofLight, @HandsOnCLT or @MetroVolunteers.
May the best team (and community of local changemakers) win!
Share this post