This post is by Tracy Hoover, Points of Light's CEO.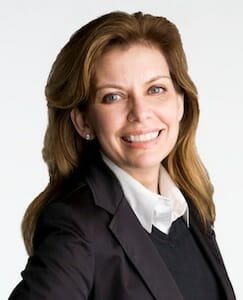 Tracy Hoover
Like many Americans, today I'm celebrating Thanksgiving. And, even though I don't really care for turkey or pumpkin anything, this is one of my favorite holidays. It's the acts and ideals of Thanksgiving – shared harvest, community, homecoming and out-loud thankfulness – that speak to this idealist's heart.
In this year of so much tragedy, the rituals of coming together and giving thanks seem profoundly important. In fact, I believe affirming the good and brilliant glimpses of light in our lives and in our world, can be a powerful tool for dispelling the hopelessness that prevails when problems seem far too big to solve.
During times like these, people often ask me, "What can I do?" Honestly, it's the same question I ask myself. In those most tragic moments, the hunger to help – to do something – is overwhelming, and yet there is no universal solution. However, I am constantly inspired by the unique and powerful answers that come from volunteers who do act. Rather than waiting for the perfect solution, they do what they can, where they are, with what they have.
So, in thanksgiving for all the changemakers, I want to share just a few of the brilliant points of light I've seen recently and invite you to tell us about the ones you've discovered too, using the hashtag #thanksgivingpointsoflight.
In Paris: During the recent terrorist attacks, as subways shut down and people were told to get off the streets, thousands of Parisians offered their homes to those needing shelter. Through social media, volunteers created #PorteOuverte, which means "open door," to give neighbors and strangers a safe place to stay amid rampant fear and uncertainty.
In Response to the Syrian Refugee Crisis:
Toronto couple Samantha Jackson and Farzin Yousefian canceled their wedding celebration to use the money instead to help Syrian refugees.
California mom Cristal Munoz-Logothetis launched an Indiegogo campaign to deliver 1,400 much-needed baby carriers to refugee families in Greece. (Read more about and support her effort, Carry the Future, here.)
Eight photojournalists who have documented the lives of refugees are selling their stunning photos to raise awareness and money to help refugees.
In the United States: Kassy Alia's husband, Officer Greg Alia, died in the line of duty Sept. 30. And yet, six days later, Kassy was at Harvest Hope in Columbia, S.C., volunteering to get food to those who needed it most after their homes were destroyed by flooding. Kassy shared, "I felt driven to come out and give back to the community who has given us so much."
Especially this year, I am thankful for the changemakers – the points of light in our world – and the hope they inspire in all of us.
Thank you for your service and your support.
Share this post