This Year's Forums Feature Interactive Technology!
by Gretchen Van der Veer, PhD, Director, Leadership Development and Training, Corporation for National and Community Service, Conference Planning Committee

Want to hear from the experts and engage on important topics, but tired of panels and talking heads?
Don't miss out on the critical discussions during his year's conference forums (2:00-3:30 on Tuesday, June 7).
Three of the forums use interactive technology to engage audiences.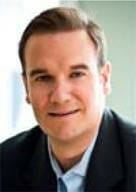 In the session Change When Change is Hard: the College Completion Agenda, critically acclaimed speaker and author Peter Sims discusses the concepts in his recently published book Little Bets: How Breakthrough Ideas Emerge through Small Discoveries with representatives from the Lumina Foundation, the U.S. Department of Education and CNCS.
Audience members will then be asked to tweet in or text "little bets" for creating societal change that might make success in the current knowledge-based economy possible for more Americans. Get there early because the first 200 participants seated will receive a copy of Peter Sim's book.

In the Interactive Strategy Forum 20+ technology innovators such as the Craigslist Foundation, TechSoup Global, and Sparked.com will each host a "roundtable" demonstrating and discussing tools and approaches that can help you advance your work in everything from recruiting and retaining volunteers to managing projects and donors.
Participants will be encouraged to rotate and visit as many tables as they wish.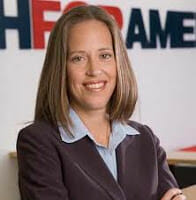 The Leaders Make the Future Forum: Leadership Skills for an Uncertain World will feature Max Stier, President of the Partnership for Public Service, Wendy Kopp, CEO and Founder of Teach for America, and Hal Colston, Executive Director of the Vermont Commission on National and Community Service responding to challenges submitted by participants via tweets and cell phone texts.
Share this post