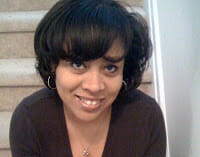 Today's post comes from Delores Morton, Vice President of HandsOn University and provides strategic direction and vision for the National Conference on Volunteering and Service.
Having attended the National Conference on Volunteering and Service for at least the last seven years, I've observed first hand its continuing growth and evolution. As we begin to put the final touches on the 2011 conference, scheduled for June 6-8 in New Orleans, Louisiana my own excitement is gaining momentum. Some of the treats that 2011 participants can look forward to are:
1. An enhanced VIRTUAL experience—this year we have really upped the ante on our virtual conference and are including conference mobile applications, live streaming, and a virtual exhibit hall.
2. Unique LEARNING FORMATS—we are introducing a series of "mini-sessions" in the 2011 conference, which allows us to showcase a multitude of innovative programs and practices.
3. Limited ACTIVITY BLOCKS—to maximize exposure to some of the leading thinkers in creating change, and preparing leaders for the future, we have designated one block that will have only a few sessions from which to choose. We are excited to elevate these sessions and anticipate a packed house! Keep an eye out for our Forums and Signature sessions on the conference website.
4. More VOLUNTEER MANAGEMENT—we have listened to attendees and know that we need to increase the available content on effective volunteer management. This year's volunteer management track is the largest content area, and boasts many advanced sessions for the seasoned volunteer manager.
5. Return of the EXHIBIT HALL—we are excited to bring back the Exhibit Hall in 2011, and look forward to providing networking space, demonstration opportunities, and connecting attendees to new products and services that will benefit your work.
Finally, I'm thrilled that we are heading to The Big Easy—New Orleans!! It is a city that has been a living laboratory for service and truly tells the story of how people can come together to create lasting change. Continue to check out the conference website, so that you can take advantage of early bird registration rates in the coming week. We look forward to seeing you there.
Share this post