Virtual Volunteering: How 2 Companies Shifted Their Days of Service Online Amidst the Pandemic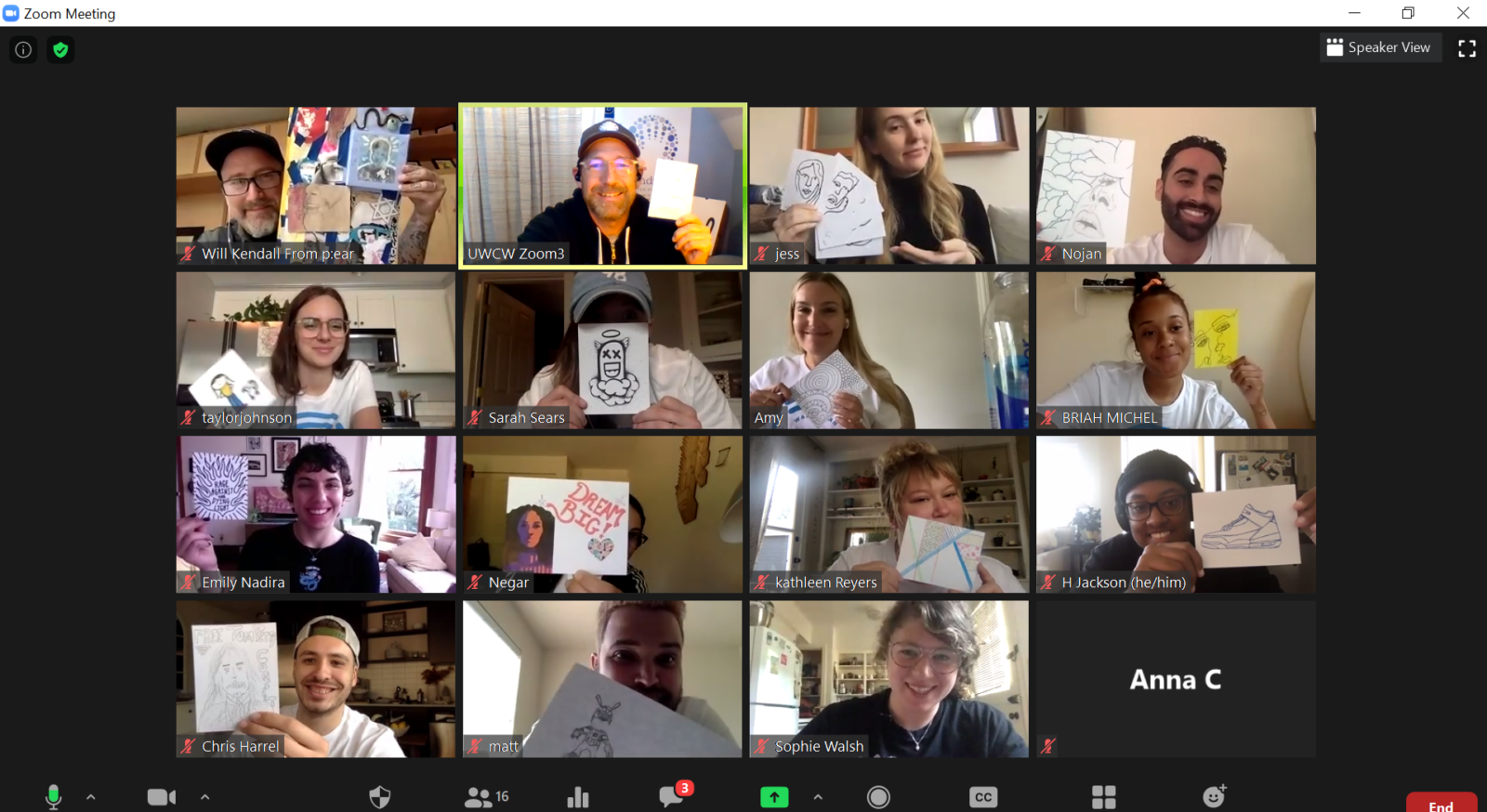 Like many other aspects of our lives, employee civic engagement – mainly traditional employee volunteering – has been considerably affected by recent global events. Restrictions imposed to protect the health and safety of communities worldwide have forced well-planned company-wide galvanizing moments of service to be either postponed or canceled.
Despite the complete upheaval to everyone's daily life, Points of Light corporate partners have responded to the initial outbreak of the COVID-19 crisis, provided emergency relief and adapted to a new working environment. We are proud to tell the stories of some of our long-standing corporate partners that have built on the sense of community, history of supporting one another through the crisis and provided opportunities for their employees to be part of something bigger through their annual days and weeks of service.
The Vertex Day of Service has been an annual tradition for Vertex employees for the past 12 years. Vertex moved forward with their Day of Service celebration this year, making a few key changes to ensure safety and provide employees with a variety of ways to get involved:
Expanded the time for employees to get involved. Instead of reserving a day for community engagement, Vertex employees could take some time and engage in activities during the week of Sept. 28 to Oct. 2, 2020.
Expanded the range of volunteer opportunities. Vertex curated and offered remote, virtual or outdoor activities for employees in partnership with several different nonprofit partners.
Vertex partnered with Points of Light and our Global Network of innovative volunteer-mobilizing organizations to create custom remote and virtual employee volunteering opportunities in eight countries. Through the joint effort, we mobilized 195 volunteers that were engaged in 18 different volunteer activities, interacting with 23 local nonprofit organizations. Volunteer opportunities for Vertex employees included:
An online career day with students from a high school in Warsaw, Poland. Vertex volunteers reviewed the high school students' resumes, provided feedback, discussed career pathways and participated in a job interview simulation exercise.
An at-home activity in Rome, Italy, where volunteers spent time assembling creative objects to help two local nonprofits support their programs and activities.
An at-home kit-building activity in Sao Paulo, Brazil, where volunteers put together supply kits to donate to 250 children.
"While our Day of Service may have looked a little different this year, we knew our employees were committed to supporting our community partners more than ever," said Amy Seto, Vertex Pharmaceuticals. "Working with Points of Light and their local affiliates allowed us to expand our ideas of service while giving back to those most in need."
One day each year, Casey Wasserman invites Wasserman employees and athletes to volunteer during the annual Wasserman Serve Day hosted by the Wasserman Foundation. With this year marking the 10th anniversary celebration of Serve Day, Wasserman company and the Wasserman Foundation especially wanted to show employees that the spirit of kindness, generosity and community involvement is more needed than ever.
Points of Light Global Network affiliates organized remote and virtual employee volunteering opportunities for Wasserman offices in nine cities across five countries. On Oct. 1, 2020, more than 550 Wasserman employees joined a variety of volunteer activities that included:
Writing articles, creating games and trivia quizzes, and putting together a printed newspaper that was distributed to more than 5,000 seniors in residential care centers across the Netherlands.
Assembling art-supply kits and creating simple, personalized art for youth served by a local nonprofit in Portland, Oregon.
Creating educational videos for children, encouraging them to learn and look into STEM subjects in London.
"The Wasserman Foundation was thrilled to partner with Points of Light to host the 10th annual Wasserman Serve Day," said Cassidy Carol, Wasserman Foundation. "Points of Light went above and beyond to ensure that our first ever virtual events ran smoothly and were still fun and engaging for the volunteers. Their vast network of nonprofit partners around the world allowed us to curate impactful projects in 9 cities across 5 countries."
The CSR leaders from these companies had the inspiration and courage to think more creatively about enabling their fellow employees to be involved fully and flourish. By continuing to coordinate company-wide days of service, they met the expectations of addressing current pressing community needs while harnessing employees' passion for serving.
Points of Light remains committed to working alongside community-focused companies and corporate social responsibility leaders in this challenging work. From employee activation to consulting custom programming, we are here to make your ideas a reality. To learn more, get in touch with us today.
Share this post