8 Ways to Give Back on Family Volunteer Day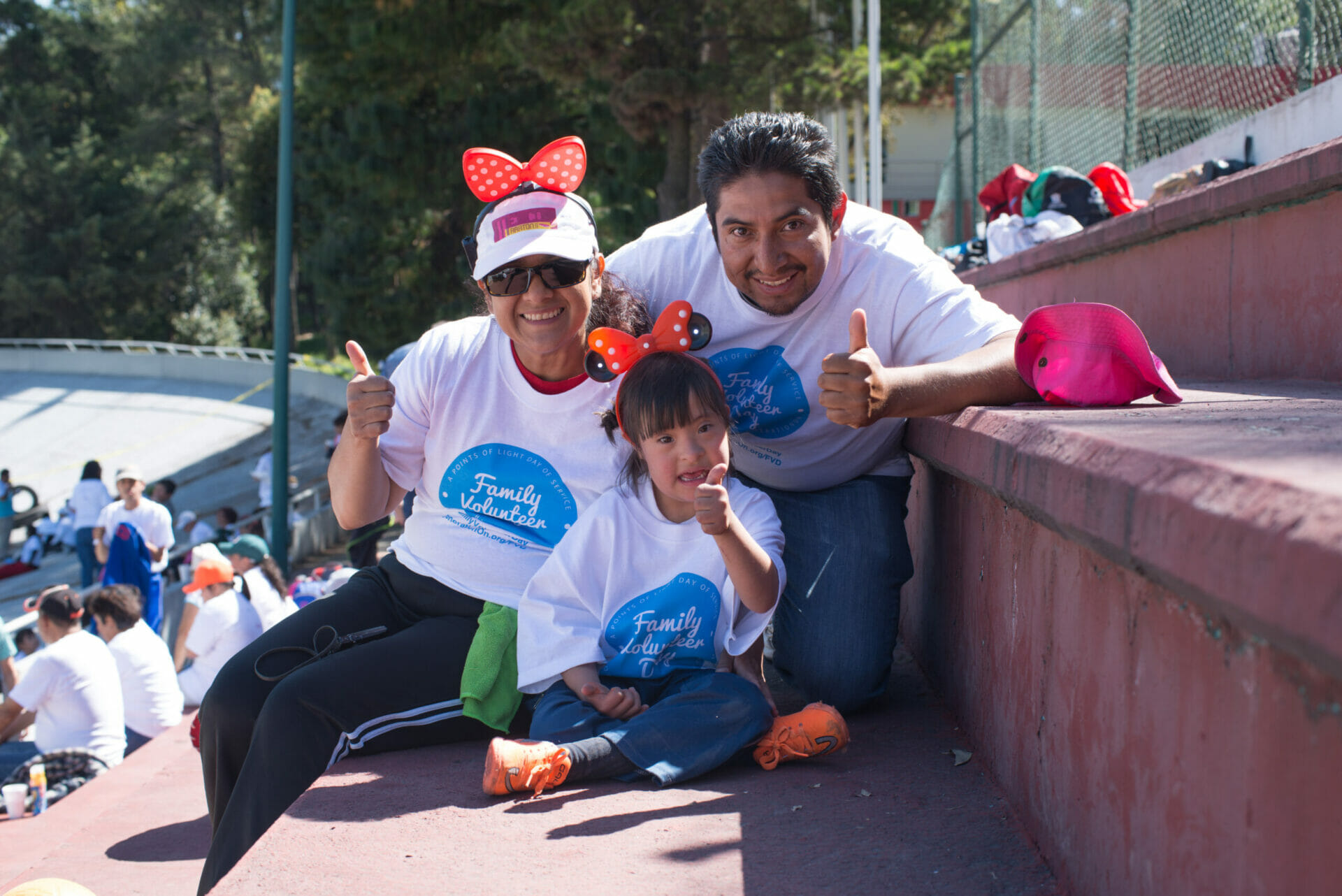 This year marks the 30th anniversary Points of Light will celebrate families giving back to their community together as part of Family Volunteer Day. While we're excited to celebrate family volunteering on Nov. 21, we recognize that many families may need to adjust how they're giving back this year. Varying school and work schedules and more time at home means that many families are together more, but need different types of activities to do together. Here are a few ideas for spending time together as a family while doing good for others. 
Here are eight projects for kids of all ages:  
Food banks and pantries serve a great service to those in need of food in our communities. In addition, food banks and pantries are seeing an increase in visitors and may not have enough in food donations to meet those needs. By completing virtual fundraisers, you can help them help others. 

Feeding America

 can help you find a local food bank or pantry you can support! 

 
The impact of COVID-19 continues to change our daily lives and routines, but the

 in-person

 volunteers that nonprofits rely on are more important than ever. Make masks to protect yourself, your family or others in your community

 who want to volunteer in person

. The following 

face covering project

 can be modified to do at home and delivered via mail or drop off to adhere to the social distancing guidelines set by local and national authorities.

 
We could all use a visual reminder to be kind! Help spread kindness by putting your thoughtful and good intentions on paper and display them in your window for others to see! This 

arts and crafts project

 can inspire and encourage others to ignite a chain of kindness too! All you need 

are a few

 of the following: construction paper

; 

m

arkers or crayons

;

 stickers

;

 paint

;

 

glitter

;

 glue

 and tape.

 
Some senior citizens can feel isolated a lonely. A simple visit, even a virtual visit, can make all the difference in their day. Help bring cheer to a senior center near you by sending notes or doing virtual activities! This 

project

 can help brighten the day of a senior who is feeling distant from loved ones and family members

.

 
There are a lot people going through hard and frustrating times. You can help them channel and release their frustration by making Relax Bottles: water bottles decorated and filled with glitter. Watching the glitter settle after shaking the bottle can be relaxing

.

 Use this Relax Bottle 

project guide

 to help others feel more at ease during these times of uncertainty. 

 

 
Another great way to get young kids involved is creating boxes of love. Create and send Boxes of Love to send to military or first responders as a thank you and reminder of home. This

DIY video

 is a great way to encourage younger kids to get engaged!

 
Helping seniors fight memory loss by doing puzzles with them, and by donating puzzles to organizations is a great way to serve seniors. You can even make your own puzzles! Watch this 

DIY video

 to learn more!

 
As the country is still facing natural disasters, another great way to help volunteer is by making and delivering fleece blankets to those in need: evacuees, families in homeless shelters or kids in foster care. Spread the love, and some warmth, with this DIY, no-sew 

blanket project

.

 
There are many other ways to give back this year and do something that can bring your family together in a meaningful way. With many people in need of kindness more than ever, your family can be the light that offers hope for a better tomorrow. 
Nominate a Family for a Daily Point of Light Award! 
Millions of families act on their power to do good every day, using their hearts, hands and minds to help strengthen communities and solve persistent problems. We recognize their individual stories, and lift them up to inspire others so we may each, in our own way, answer the call to make a difference. If you know of a family that is making a difference in their community, nominate them for a Daily Point of Light Award. Each day, an extraordinary volunteer or family is recognized for their service work. Created by President George H.W. Bush and continued by Points of Light, these awards honor the power of people who step up and say, "Yes, I can help." Nominate a family today! 
Share this post