Volunteer Recruitment Strategies for Global Volunteer Month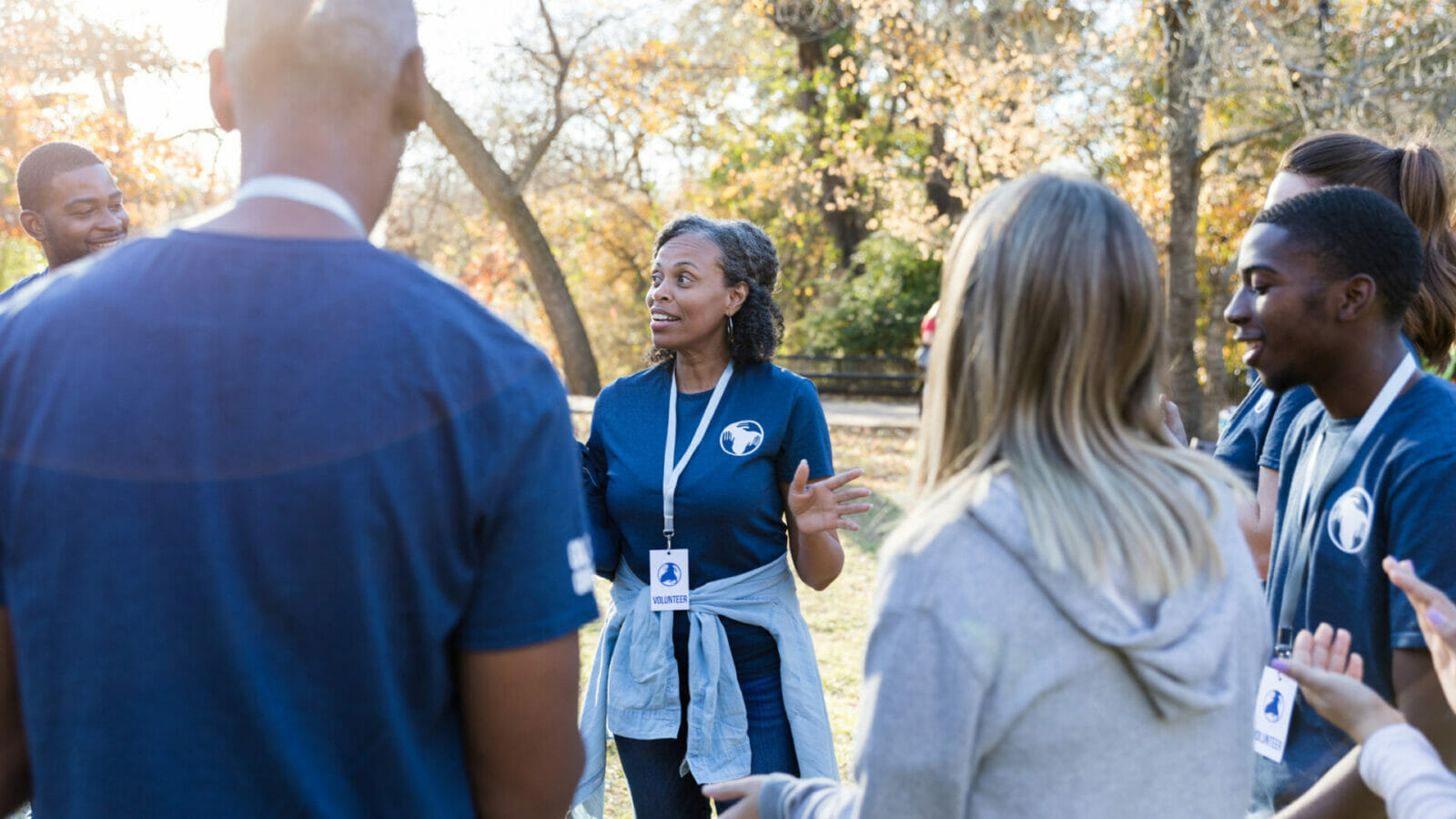 When anyone embarks on planning a volunteer project or initiative, sufficient volunteer recruitment is often a concern that tops their list. As Global Volunteer Month approaches, you will want to consider what you can do to ensure you have enough people power to truly make an impact in the cause area you're supporting.
Whether you're leading a team of CSR professionals or simply trying to enroll others in your volunteer project at work, you can use these volunteer recruitment strategies to maximize your impact.
Plan Ahead for Volunteer Recruitment
To maximize your results, you'll want to start planning your Global Volunteer Month project or initiative now. Determine which cause area(s) you'll choose to support, who will lead the efforts and what supplies you'll need. If you're partnering with a nonprofit organization for an event, you'll need to establish this relationship and ensure logistics are overseen.
Where and when will your event or project take place? How many volunteers will you need? What will you need to prepare in advance? Will the partner organization take care of supplies, or is this something you'll need to supply? Consider food, transportation, parking and scheduling as well.
"In addition to addressing basic community needs, companies should also consider how they can collaborate effectively with community partners to help create the next generation of their workforce to help strengthen local communities economically, educationally and socially. If your company is creating partnerships that foster opportunities to expose, train and educate the next generation for employment in your industry, then everyone wins."

— Jennifer Nash, Senior Vice President, Points of Light Corporate Solutions
Communicate Early and Often
One of the best ways to boost volunteer recruitment is to ensure that people know about your event and how they can participate. So as early as possible, begin to promote your project in internal communications materials like emails or newsletters. Be clear about who the project lead is and how employees can sign up to volunteer their time and talent. You might even promote the event on your social media channels.
You can reference Points of Light's Global Volunteer Month toolkits for inspiration on your communications strategy. These resources include translated logos, social media graphics and sample messages to easily share your participation with your audiences. They're tailored to four audiences: nonprofits, companies, government officials and individuals.
Provide Ample Resources to Bolster Volunteer Recruitment
Your employee volunteers will need to know as much as possible about the project or event, and how to plan effectively for it. So provide them with a detailed schedule as well as a list of things they should prepare, pack or wear. Will you be providing food? If not, make that clear in your communication.
Incentivizing volunteers can go a long way in recruiting employees for your project. You might be offering a catered lunch, a certificate of completion, a small gift card or something else as a "thank you" for their time. If you're offering paid volunteer time off (VTO), make this clear in your communication strategy – it can be one of the best ways to incentivize employees.
Celebrate Your Project and Volunteers
Want to increase employee engagement for your program or initiative, or ensure that next year's Global Volunteer Month efforts have a great turnout? One method to help promote volunteer recruitment is to celebrate the efforts from this year's volunteer activities. Some recognition ideas are to have a shoutout in your company-wide newsletter, host a luncheon for volunteers or nominate an outstanding employee volunteer for the Daily Point of Light Award. When volunteers feel seen and recognized, they're more likely to participate again in the future, and recognition can help you attract new talent too.
If you'd like more support rolling out your employee engagement program or finding ways to recognize your employee volunteers, Points of Light's Corporate Services and Solutions can help. Our team of experts equips you with best-in-class tools, frameworks and customized support to streamline your program and increase your impact.
Share this post