Which One of These Inspiring Women Will You Vote For?
From a 19-year-old college student who created a computer program that teaches the cloud how to diagnose breast cancer, to a 62-year-old quadriplegic woman addressing childhood hunger in her city, the 2014 Women of Worth honorees are creating change in their communities and beyond.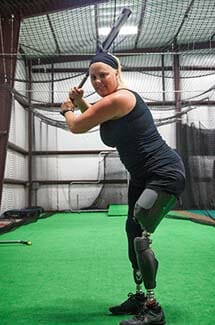 Stephanie Decker
Meet these 10 inspiring women below and vote for your favorite. The National Honoree chosen by the public's votes will get an additional $25,000 for her cause, on top of the $10,000 each honoree receives.
To vote, visit L'Oréal Paris' WomenofWorth.com, where you can also explore more about the honorees. There is also an opportunity to engage through social media, voting with a "Like" on a post about a favorite honoree on the L'Oréal Paris Facebook page, or by retweeting a mention about one of the Women of Worth made by L'Oréal Paris on Twitter.
You have until Nov. 21 to vote. This year's National Honoree will be announced during a celebration of all of the 2014 Women of Worth on Dec. 2 in New York.
L'Oréal Paris announced the honorees this week alongside its nonprofit partner, Points of Light. The 2014 Women of Worth are:
Share this post