Will You Help Nonprofits Get $5 Billion Worth of This?
This post is by Georgia Gillette, lead catalyst at A Billion + Change, a national campaign – housed at Points of Light – that is inspiring the largest commitment of pro bono service in history.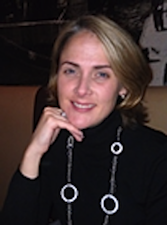 Georgia Gillette
This year marked the 40th anniversary of National Volunteer Week, which celebrates the importance of recognizing our country's volunteers for their contributions to the community. Across the nation, individuals, nonprofits and companies alike offered their time and resources to help others in need.
At A Billion + Change, we're grateful to our community of more than 500 companies that have already pledged skills-based and pro bono service, helping us deliver more than $2 billion worth of skilled service to help nonprofits address critical community needs. To make pro bono the "new norm" for businesses though, we're eager to continue our effort.
Beginning with a new goal of inspiring 5,000 companies to do skills-based and pro bono service – translated into mobilizing $5 billion worth of pro bono service – by 2015.
When companies take the pledge, commitments are usually made in one of three ways: hours of service pledged, dollar value or service pledged, and pledging to begin a pro bono or skills-based program. But, our companies aren't simply pledging; they are rolling up their sleeves, sharpening their pencils and turning those commitments into reality.
And moving forward, we're introducing a number of new ways for companies to join the movement, including taking the pledge, telling your service story and becoming a Pro Bono Champion.
Addressing Critical Needs
According to the 2013 Taproot National Data and Financial Dynamics report, 92 percent of U.S. nonprofits report that they do not have enough pro bono support. Many companies are now starting to understand the impact of pro bono service. Now, A Billion + Change plans to collect some of these stories to inspire others to get involved and do the same.
In April 2014, for example, filmanthropos, a Billion + Change pledge company, held their second ProduceAthon. A ProduceAthon is a work-around-the-clock creative blitz to help a Los Angeles-based nonprofit organization tell their story and the impact they are making through a short film produced over a 24-hour period. Last year, filmanthropos created a 60-second motion graphic video for Swipes for the Homeless, a nonprofit that enables college students to donate their excess meal points to buy food for those in need.
"We created an entire video, from pre-production to post, in 24 hours," said Jasmine Youssefzadeh, founder of filmanthropos. "Our volunteers pitched in and helped with scripting, storyboarding, shooting, animation, audio production, editing and more." For Rachel Sumekh, Executive Director of Swipes for the Homeless, the "ProduceAthon" was a huge asset.
"The video helps us communicate the impact of our work, makes our organization look edgier, and has already helped drive more traffic to our website" she said, adding, "We often don't qualify for services from larger foundations or companies, but with filmanthropos' focus on smaller nonprofits, we could qualify."
Morgan Stanley, one of A Billion + Change's first pledge companies, addresses nonprofits' need for pro bono support through their Strategy Challenge, the firm's signature skills-based volunteer program that has provided 61 nonprofits since 2009, with pro bono strategic consulting. The Strategy Challenge pairs each nonprofit with a team of four Morgan Stanley employees for eight weeks to address a mission-critical issue facing each organization.
But Morgan Stanley and filmanthropos are just two of the hundreds of companies – from the largest in the Fortune 100 to the smallest sole proprietorship – using their skills and talents to help nonprofits be more effective in achieving their social missions.
Sharing their pro bono service stories, along with the stories of other companies across the country, will allow us to show what is possible through pro bono.
Introducing Pro Bono Champions: Mobilizing and Equipping Companies to Do More Pro Bono
Pro bono education is such an important part of our movement building that we have decided to lead Pro Bono Champions trainings across the nation, recruiting corporate citizenship leaders to tell their pro bono stories and share their learnings with peers and communities. To do this, we're empowering and equipping Pro Bono Champions with a Skills-Based Volunteering 101 curriculum and training toolkit.
Congratulations to our first batch of Pro Bono Champions trained during National Volunteer Week! (See them here.) It's inspiring to see the diversity of this list.
In fact, in our discussions with corporate social responsibility, corporate citizenship and volunteer leaders, we've identified corporate volunteering is increasingly shifting away from episodic volunteering to year-round engagement – making skills-based volunteering and pro bono a great way to create sustained, long-term nonprofit partnerships that enable employees to give back all year round.
Want to begin or deepen your involvement in the pro bono movement? Join A Billion + Change and give your employees a chance to connect their talent and passion with impact.
Share this post