Emad Bibawi
Global Client Lead Partner – Advisory
KPMG
Emad is the advisory market leader in New York on the New York office leadership team. He is a risk assurance solution partner with over 25 years' experience in Europe and the U.S. leading complex client relationships, delivering internal audit and risk management engagements. He leads global client delivery teams for Fortune 500 clients and functioned as the chief financial officer of a high‑tech start‑up,
Emad's career included external financial statement audits, merger and acquisition services, risk management advisory services, internal audit co-sourcing and outsourcing services, internal audit quality assurance reviews, and operational roles as the chief financial officer of a data service provider.  
He leads the firm's National Market efforts for the New York Hub, which includes overseeing go-to-market activities across a portfolio of more than 1,000 clients, leading the people connectivity council for advisory in the New York office, and functions as the go-to advisory leader for the office.
Emad also acts as the global lead partner for various multinational organizations, and his responsibilities include building relationships with executives, identifying the organizations' needs, sourcing the best KPMG professionals to meet those needs and building KPMG's brand with the client.
Emad serves as a board member for SeriousFun Children's Network, launched in 1988 by founder Paul Newman.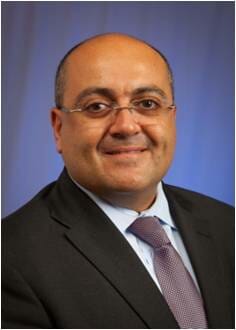 Get Involved & Light the Way