Gregg Petersmeyer
Founder and CEO
Personal Pathways LLC
Gregg Petersmeyer is the founder and CEO of Personal Pathways LLC, an early-stage enterprise software company whose flagship product is Effective Teams. He has more than 30 years of experience creating and building organizations and initiatives in the private, public and nonprofit sectors.
Gregg served on the White House staffs of two presidents, Richard M. Nixon and George H.W. Bush. On President Bush's senior staff, Gregg was the founding director of the White House Office of National Service and is widely credited with helping President Bush make civic engagement, voluntary action, social entrepreneurship and "points of light" hallmarks of his presidency. He helped create the Points of Light Foundation and was instrumental in the creation of the Commission on National and Community Service, the forerunner of the Corporation for National and Community Service. Gregg was the lead architect of the Presidents' Summit for America's Future in 1997 and a founder of America's Promise, for which he is vice chair.
Earlier in his career, Gregg was a McKinsey consultant and an officer of private oil and gas exploration company, General Atlantic Energy. He serves on City Year's national board and is a trustee of CED. Gregg is a graduate of Harvard College, Oxford University and Harvard Business School.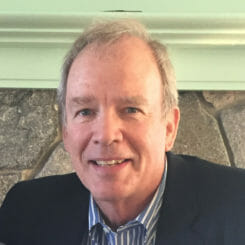 Get Involved & Light the Way