Gregg Petersmeyer
Chairman
America's Promise Alliance
Gregg Petersmeyer has more than 35 years of experience creating and building organizations and initiatives in the private, public, and nonprofit sectors.
Gregg is the chair of America's Promise Alliance, which he began with Colin Powell and others. He has served on the White House staffs of two presidents, and helped President George H.W. Bush make civic engagement, social entrepreneurship and "Points of Light" hallmarks of his presidency. At that time, Gregg was the founding Director of the White House Office of National Service; created the first daily Presidential recognition program in American history from the White House; helped establish the Points of Light Foundation; and was instrumental in the passage and President Bush signing the National and Community Service Act of 1990 which created the Commission on National and Community Service, the forerunner of the current federal Corporation.
Gregg is currently the founder and CEO of an early-stage company developing a technology product called LightWeaver® to enable colleagues within an enterprise to work "across lines of difference" with more agility and effectiveness as individuals, in teams, and within their own enterprise's networks.
Earlier in his career, Gregg was a consultant with McKinsey & Company in New York; an officer and director of General Atlantic Energy, a private oil and gas exploration and production company in Denver; the Colorado State Chairman of the George H.W. Bush for President campaign in 1988; and a Visiting Scholar at Indiana University.
In addition to America's Promise Alliance, Gregg is on the boards of City Year; The Committee for Economic Development (CED); Oxford Analytica; and The Fitzie Foundation. Gregg is a graduate of Harvard College, Oxford University and Harvard Business School.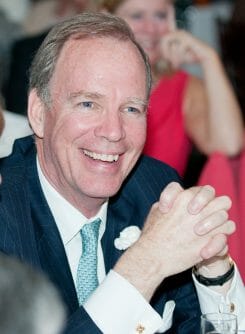 Get Involved & Light the Way