12-year-old Volunteer Leads Ocean Conservation in Florida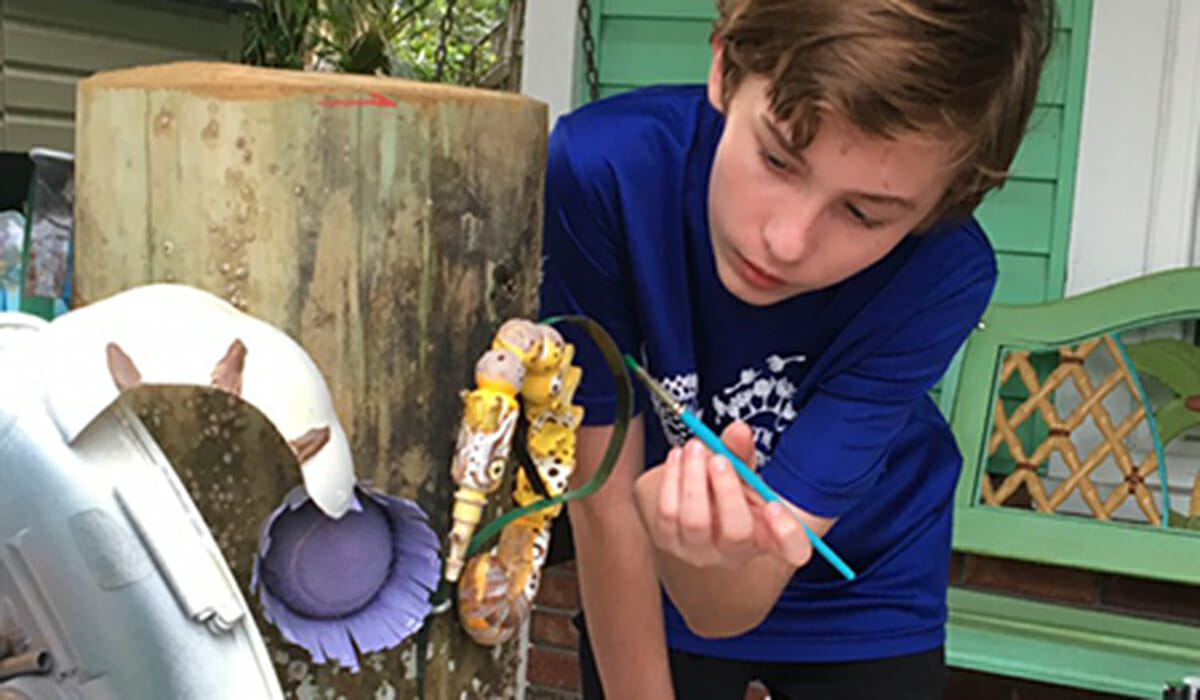 Meet Daily Point of Light Award honoree Ryan M. Read his story and nominate an outstanding volunteer or family as a Daily Point of Light.
A child's book featuring an illustration of a shark with a bag wrapped around its gills is what first made then 5-year-old Ryan M. worry about the ocean. The Dunedin, Florida, child began picking up trash at the beach with family and friends, but wanted to do more to help marine life.
Founding The Fishes Wishes in 2011, the now 12-year-old is on a mission to protect the ocean from pollution and overfishing, and is inspiring other children to join his effort. Participating in restoration efforts, raising awareness about conservation and donating over $10,000 to various organizations thus far, Ryan is protecting the creatures that call the ocean home in his community and beyond.
What inspires you to volunteer?
One day, I'm afraid I'll be looking into the ocean but nothing will be looking back. That gets me motivated. Also, I feel motivated to help because I love all the creatures in the ocean.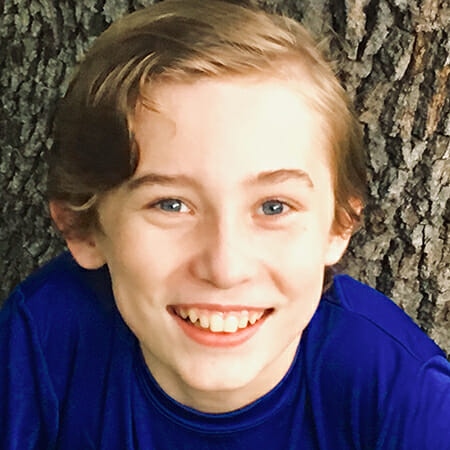 Describe your role with The Fishes Wishes.
As the founder of The Fishes Wishes, I fundraise, raise awareness and participate in restoration efforts. Some of our projects include:
Marine-themed products: With the help of family and friends, I make and sell sun catchers and keychains out of natural materials and recycled glass. We donate the money to ocean conservation organizations.
Beach clean-ups: We plant mangroves and sea oats and have picked up hundreds of pounds of trash from local beaches. I am also creating a sculpture to be auctioned made of materials found from beach clean-ups.
Promoting conservation: We raise awareness about how to help the ocean through projects and other initiatives. I am currently writing a book about unknown and unusual animals in oceans, the proceeds of which will be donated. Additionally, a friend and I have been doing research on alternatives to plastic straws and have pitched those ideas to local companies.
Share one personal story with me from your volunteerism.
A few years ago, I ran a summer camp at my school, and our goal was to make other kids aware of conservation efforts and how to protect our oceans. I felt like I make a big impact, and helped other kids realize how to help the ocean, and now they are helping us with beach clean-ups.
What's been the most rewarding part of your service?
I like seeing what kind of trash I can find at beach clean-ups. The craziest piece of trash I ever found was a metal railing that divides the street from the sidewalk. It was this big piece of metal, just buried in the sand. The metal will be used in the new beach clean-up sculpture I am creating.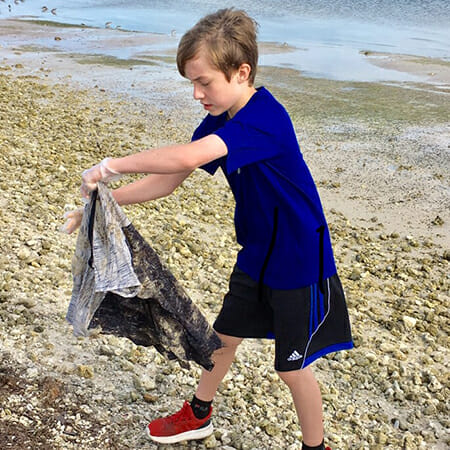 What have you learned through your experiences as a volunteer?
If you work really hard and try to make an impact, one person can make a difference, even if you're just a kid.
What do you want people to learn from your story?
Even if one bag goes into the ocean, it never breaks down. A turtle could eat that bag and die, which affects the ecosystem. You can start a project just like mine if you're interested in helping the ocean.
You're in 7th grade. How do you spend your time when you're not busy with school or volunteering?
I like to play football and I like to play outside. One day, for a career, I want to transplant coral to dying reefs.
How can readers help?
Please visit our website for more information about how you can give back.
Do you want to make a difference in your community like Ryan M.? Find local volunteer opportunities.
Share this post