A Teen's Drive for Diversity in Artificial Intelligence
Meet Daily Point of Light Award honoree Archita Khaire. Read her story and nominate an outstanding volunteer or family as a Daily Point of Light! 
Archita is a founder of AIBytes4You, a nonprofit organization that has developed educational programs to provide students the resources, knowledge and opportunities in rapidly emerging technologies like artificial intelligence (AI), machine learning (ML) and deep learning (DL).  
AIBytes4You focuses on educating women of color and minority groups. Archita has a global team of 25 people who have delivered AI/ML courses to 1,500+ students. 
Growing up, Archita became aware of a noticeable gender gap in coding classes, engineering clubs and other tech-related opportunities. When Archita developed an interest in AI and ML, finding the right resources to expand her knowledge and find hands-on projects was a challenge. She noticed that many other students faced the same struggle; they were interested in learning but didn't know where to start or how to continue. Part of the reason for this is that public high schools have not yet introduced AI into their curriculum.  
Artificial Intelligence has revolutionized many industries, including healthcare. When the pandemic started, she was working on Machine Learning (ML) projects, and realized that Artificial Intelligence(AI) and ML are not taught as a part of the high school curriculum. After helping her friends around to learn AI and ML, she felt the need to help others in the community as well.  
Therefore, in the summer of 2020, she founded the educational non-profit AIBytes4You. She led a team of high school students to organize and teach events about AI, ML and developing ethical technologies.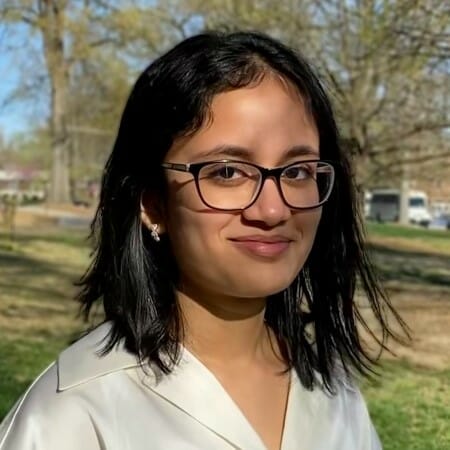 Archita started AIBytes4You to help students on their journey of learning AI, specifically with the goal of closing the gender gap in the field. The idea was born in 9th grade, but it took until August 2020, the summer before 10th grade, to really start the organization. 
Along with closing the gender gap that she experienced herself, Archita's goal is to increase diversity in AI. Every student who receives encouragement through AIBytes4You will hopefully be a part of building AI technologies and, in turn, build more socially responsible AI systems, which are inclusive and human-centered. 
What inspires you to volunteer?
In middle school, I came across an article where Dr. Fei-Fei Li, a pioneer in the field of AI, had a conversation about how we're missing a whole generation of diverse technologists. The gist of the discussion was that if we don't get women and people of color at the table, AI technologies being developed would contain dangerous biases.  
Her words resonated with me because I had witnessed the diversity gap first-hand. I began reading about AI and its biases and took courses in Python, data science and machine learning. Later on, I started working on research projects where I applied what I had learned to solve real-world problems.  
After reaching out to professors whose work I was drawn to, I developed an interest in Alzheimer's Disease and worked on building AI tools that could uncover the genes which cause Alzheimer's. When working on these projects, I realized that the massive banks of gene data that I was working with primarily contained information from European males. This failed to account for the diverse set of people who develop Alzheimer's. Diverse data is key in maintaining accuracy and preventing bias in medical algorithms, so these algorithms can benefit a diverse group of communities.  
Describe your volunteer role with AIBytes4You
I am the founder and executive director of AIBytes4You. My primary roles include building and managing a team of 28 volunteers. I have partnered with schools and libraries, drafted operational documents and currently oversee every significant activity to ensure that AIBytes4You runs smoothly. I also make sure to constantly brainstorm and implement ideas that will expand our outreach.  
I have curated an eight-course curriculum that caters to different age groups of attendees. Our materials include introductory Python, AI and ML concepts for elementary school students that are designed to be fun and engaging. We also have courses with more advanced concepts for middle school and high school students.  
I have hosted in-person and virtual events and summer camps in partnership with libraries and schools. In general, AIBytes4You targets underserved schools since it is critical to increase representation in AI and correct the under-representation of women in technology. 
I am a student at a highly selective STEM boarding school that has a strong research program. In my free time, I write blogs about my experiences using AI in medical research on our website. My blog currently has over 9,200 web page hits. Today, youth relies on information on social media. We have chosen Instagram strategically to inspire the youth by posting "AI Bytes" regularly. We post about core concepts as well as topics like "AI and mental health" to help the youth to navigate any mental health issues they may be facing.  
At my high school, I am also co-captain of my school's Girls Who Code chapter and an Artificial Intelligence Teaching Assistant, where I further my commitment to inclusivity in technology.  
Our curriculum is free for anyone who requests it. If students cannot attend our training, they can still request the curriculum to learn at their own pace.  
My work has been recognized by the National Center of Women and Information Technology, Charlotte Observer, and I am a 2022 honoree of The Dean's list of "20 under 20".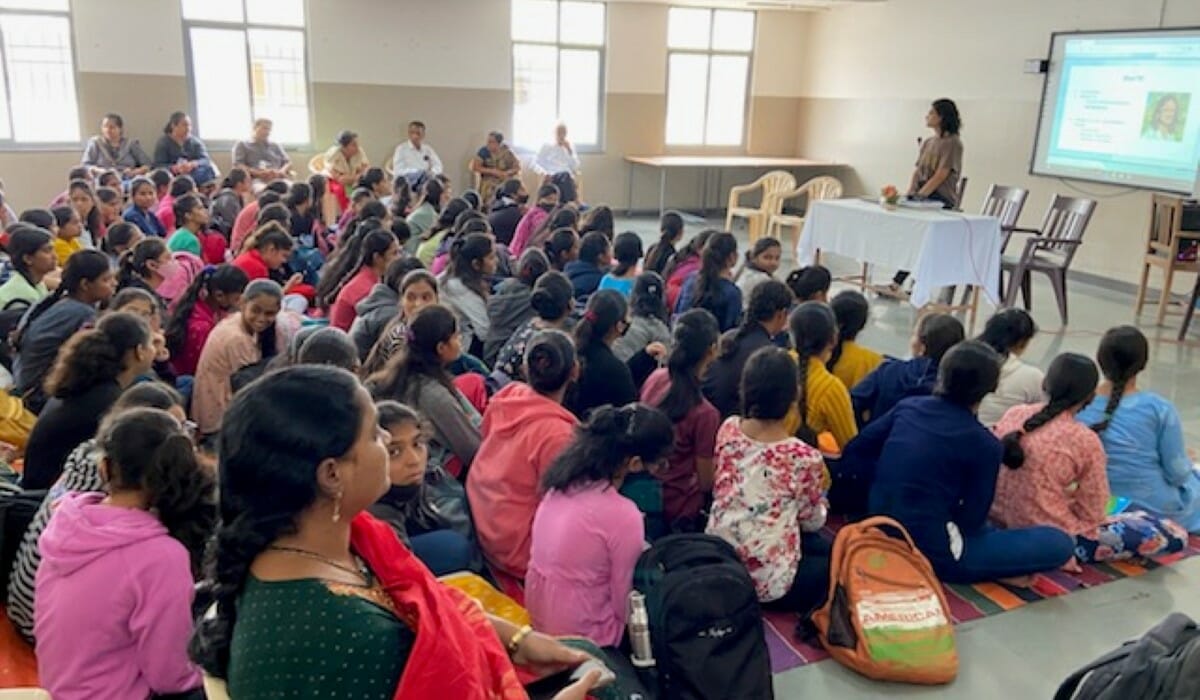 What's been the most rewarding part of your work?
At AIBytes4You, we highly value nurturing interest in AI, since every student who becomes aware of challenges in diversity will go on to build more ethical and inclusive AI technologies. Students will often contact us after our elementary "Introduction to AI" sessions, asking the question: "How can I continue learning about AI?"  
That is how we define success. We cherish every new student who develops an interest in the field, whose career path begins to shift towards AI technology, and who starts their AI journey with us. Some of the students also join us as volunteers after attending our events, which is rewarding.  
What have you learned through your experiences as a volunteer?
I have learned how to balance leadership with teamwork, keep up team spirit even when I am feeling low, become resourceful, prioritize tasks and so much more. Another big lesson is public speaking — I have delivered lessons to crowds of 200 students which means I had to learn to teach and communicate effectively. 
Are there any future partnerships, programs or events that you are excited about?
Yes! This year we formed a virtual team, because we noticed higher attendance in our virtual workshops during the school year. So far, the team is doing an excellent job. Early next year, we also plan to launch a series of AI and machine learning workshops targeted specifically to girls. 
Why do you think it's important for others to get involved?  
During AIBytes4You workshops that I conducted at schools in India, I brought up the topic of role models in technology. I asked the students a series of questions about who they looked up to. The immediate answers I received included "Steve Jobs" or "Bill Gates."  
When I framed the question differently, asking about an Indian role model, I was told, "Sundar Pichai." Lastly, when I asked about Indian female role models, I received only silence from the audience. I think this is the reason diversity in AI is so critical. Only 22% of AI professionals globally are female. If students don't see role models like them, it's scary to enter the field of AI.  
It's the same in any industry. Students who want to enter a field where they don't feel represented will have more anxiety about it. Many will not take the next steps.  
AIBytes4You is our way of creating a connection between the professional and educational world and increasing diversity in AI. Sometimes it is just the fear of the unknown or detrimental stereotypes that hold students back. Through our programs, we provide students the opportunity to explore AI as early as elementary school. 
If your industry is heavily male-dominated, for instance, it's important to nurture female participation and success, as well as encourage minorities and other underrepresented groups to explore the field. Only then will an industry attract a diverse pool of talent. 
What do you want people to learn from your story?
Building a nonprofit catering to a niche field like AI is challenging. AI, ML and DL are highly advanced areas, so research is always ongoing. I was able to dive deeper and explore my interest in these fields through computational research projects with professors. I often use my experiences from research to explain certain topics in AIBytes4You sessions since they serve as real-life examples. I think our work serves as a reminder to never be afraid to pursue what you are interested in and to share the knowledge you gain with others. 
My time commitment has been eight hours per week since AIBytes4You was founded. While not everyone has that much time to devote to volunteering, even a modest effort of a couple of hours a month can make a huge difference. 
Do you want to make a difference in your community like Archita? Find local volunteer opportunities.
Share this post