Adopted Texan Dedicates Her Time to Educating Library Visitors About Her American Heroes
Meet Daily Point of Light Award honoree Afshi Mirza. Read her story and nominate an outstanding volunteer or family as a Daily Point of Light.
Afshi Mirza and her husband weren't planning to spend their lives in College Station, Texas when they got on the plane from Pakistan. Her husband was heading to Texas A&M for an engineering degree, but after getting into business for themselves, they adopted the town as their home. Over 45 years later, their love for the country—and the Bush family—runs deep. Afshi has dedicated nearly 2,000 hours of her time to the George H.W. Bush Presidential Library and Museum since before its opening in 1997 telling visitors from around the world why they should, too. 
What inspires you to volunteer? 
Ever since I've lived here in Texas, I've always volunteered. I just got here, and I got the bug. I always saw my parents doing it growing up. My mom was very involved in social work, and my dad went out of his way to help people. 
The minute I heard that the Bush Museum was going to be opening here, I signed up. I didn't wait to retire. Having your own business helps. The flexible hours allowed me to help whenever I wanted to. I worked as a flight attendant for a few years after we got out of our business, but even then, I still volunteered with the Bush Museum.  
What is it that you admire about the Bushes?
I've been here since the 1970's. I followed the Bushes when President George H.W. Bush was running for president and when he was doing public service. I just became a big fan of him and his wife, because I thought they were great role models. They seemed to share my upbringing centered around faith and family.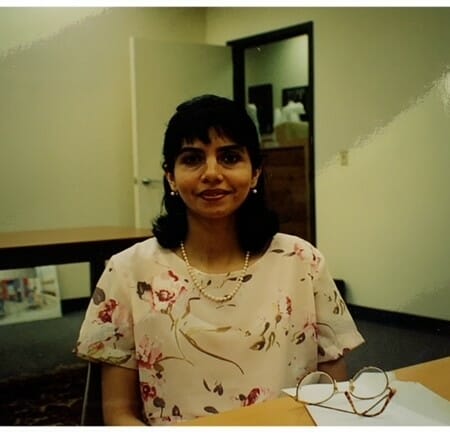 Describe your volunteer role with the Bush Presidential Library and Museum and beyond.
When I first signed up, they told me I was going to be a docent, and I had to look up what that meant. I also had to read up on President and Mrs. Bush in order to know more than just what you see in the news. Later on, I got to meet them in person. Volunteers are the first people visitors see when they come. We tell them all about the museum and answer questions as they go through. I've also spent some time in the education department and on a records management  project.
I donate time to these organizations as well:
Keep Brazos Beautiful 

(affiliated with Keep America Beautiful) – Board Member

 

Local Public Broadcasting Service

 
What's been the most rewarding part of your work? 
The George Bush Library and Museum contributes so much to the community that you cannot even imagine. It's amazing. This town is amazing. We, as volunteers, are the ones on the frontline of any event we do: the Easter egg hunt, changing exhibits, Fourth of July or education programs. We recently did National Night Out with the local police department. I love seeing families enjoying the activities together. 
Are there any future partnerships, programs or events that you are excited about?
The Bush Museum has permanent exhibits, but we also have a changing exhibit which stays for between three months and a year. Recently, we opened a Mandela exhibit. Everybody's invited to attend the reception for the opening. We have another event coming up with an author. We get writers all the time. I'm excited about any event we do. 
Why do you think it's important to get involved in your community?  
It helps build a sense of citizenship, strengthening communal bond and improving community life. That's what we're all about. We're not giving something physically, but we have something to share and it really builds people up. When families and children come, they learn so much about our history, our community and our country… even politics!  
We have docents all over the museum, so at every point, guests get to talk to a different docent about different topics or hear a docent talk about their own experience. It's really important for our country to get young people involved. 
Do you have any particular stories about guests that you really felt like were affected by coming through the museum? 
In 25 years, I have never heard a negative comment. Sometimes they get nostalgic and tell stories about how President Bush was a part of their lives growing up. I've met people from all over the country and the world. Recently, I met a professor from South Korea who kept saying President Bush is his hero. I said, "Yeah, mine too!" 
I've had guests who have flown in from all over the world for cancer treatment at MD Anderson come down for the day just to go through the museum. And once, a young man was assisting another young man in a wheelchair with a rod and reel — we have a pond in the back of the museum for catch and release. He said, "You know President Bush is the one who did the ADA [the American Disabilities Act]!" It makes my day when I meet our visitors. I've met dignitaries over the years, too! 
Do you want to make a difference in your community like Afshi? Find local volunteer opportunities.  
Share this post