Amy Friedman and Dennis Danziger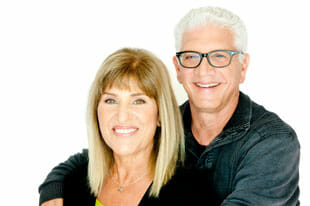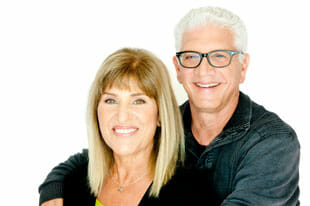 Two teens in Los Angeles, CA, attend a meeting of a new club at their high school for students who have a loved one in prison. Although the girls have been close friends since grade school, neither one knew that the other had a father serving time. They cry and hug each other, relieved not to have to carry this secret burden alone any longer.
Venice High School is not the only place where young people may have family members who are incarcerated. More than 2.7 million children in America have a parent in prison, according to a 2010 study by The Pew Charitable Trusts.* That's one out of every 28 children in America and probably includes teens and children in nearly every school in the country.
"You're not likely to be aware of these kids," says Dennis Danziger, a 22-year-veteran English teacher in southern California high schools. "There's such a huge stigma attached to even knowing someone in prison that kids tend to keep the sorrow and pain bottled up inside."
That's a pain his wife, writer Amy Friedman, knows firsthand. Her first husband was serving time in Canada when she met him while working for a newspaper and writing a series of columns on prison. They married while he was still in prison. Friends and family severed relationships with her, and her husband's two young daughters refused to let friends or teachers know where their father was, for fear of being ostracized. Her husband was paroled seven years after their marriage, and they later divorced. But Amy has continued being a mother to the two girls, even after moving to California and several years later marrying Dennis.
Also a writer, Dennis has long encouraged his students to write about their lives and feelings. That's how he found out some of his students were living with the pain of having a friend or family member in prison. In 2013, he and Amy came up with the idea of starting a club to provide a safe space for high school students who are struggling with the stress of having a family member or friend in prison, to nourish those students in body and spirit, offering community and opportunities for expression. With the blessing of the school's principal, that's exactly what they have done.
Today, P.O.P.S (Pain of the Prison System) meets weekly while school is in session, from 1:29 to 2:04 pm. After lunch (donated by area restaurants), students work on their writing or artwork. They share their work and are coached by Dennis, Amy and a team of dedicated volunteers. Sometimes there is a guest speaker. Student work is published on the website (http://popstheclub.com/), performed at an annual spoken word event and published in an annual anthology.
Says Amy, "Our vision is that no one should have to struggle alone with the shame, stigma and sorrow too often connected with having a loved one in the prison system." That vision is spreading. A second and third P.O.P.S. club have opened at Conley-Caraballo High in Hayward, CA, and Los Angeles High School of the Arts; several others are slated to open this year.
"Our goal is to have a P.O.P.S. club in every high school in the country," says Amy. "The club is life-changing for these students," adds Dennis. "Kids shouldn't be penalized for something a loved one has done. These clubs are a way for students to learn ways to cope and to feel that they are strong enough to create their own paths. Turning secrets into stories and poems can set them free. Why wouldn't we want this experience available to students in every community?"
Share this post