Arkansas Teen Develops Anti-Bullying Program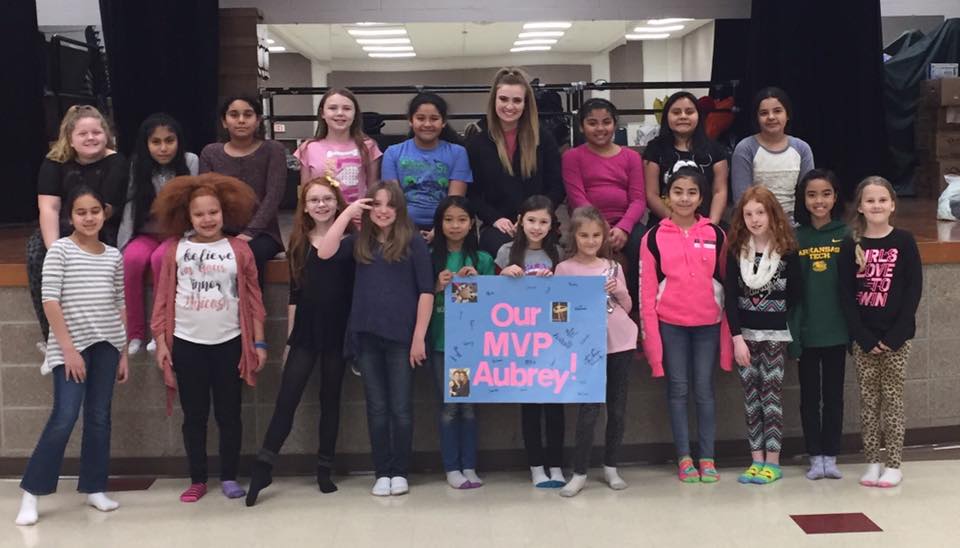 At 13-years-old, Aubrey Reed knew a depression no child should feel. She was a victim of bullying so severe her family had to move to a new town.
But, instead of letting the ordeal squelch her spirit, Aubrey chose to use it to help others side-step, or survive, the same experience.
"Speaking about these things is taboo as a society," she said. "I really wanted to empower young people to learn how to speak up."
That's why Aubrey made anti-bullying her platform as Miss Arkansas Outstanding Teen 2017. Through her four-step STAR program, she teaches kids to speak up for themselves, think about words and actions, accept others for who they are and reach out to those in need. So far, she's spoken to more than 5,600 students from more than 40 schools.
To talk with the most students, she coordinates with guidance counselors and teachers to make presentations to classes and assemblies. She shares her experience with students and performs a skit that shows them how to treat a classmate wearing mismatched clothing kindly — instead of mocking and ostracizing them. Aubrey also identifies school leaders who can help students if they're being bullied.
As a student herself, Aubrey participates in the Crown Club, a group that promotes volunteer service. They organize several events, including food drives and a Prom Closet that offers attire to students who can't afford to prepare for high school's biggest event.
In addition to STAR, Aubrey also volunteers with STEPS, a program that brings dance lessons to underprivileged children. Every Monday from 3:30 p.m. to 5:00 p.m., Aubrey teaches 20 third-graders ballet and jazz. It's an opportunity, she said, to teach them about self-expression and growing as a person. They showcase their accomplishments in a yearly recital.
Aubrey's volunteer service extends beyond schools. In her church, she's a New Life Youth Leader for 5th-to-7th graders. Working with them is another opportunity to tell her story, she said, encouraging them to maintain a close relationship with God.
At every turn, she said, she wants to help other young children avoid the trauma she experienced.
"It brings me joy that I might have saved someone through my pain," Aubrey said. "It's great to know I might have brought them happiness and eliminated pain in their lives."
Share this post