Bank VP Empowers Struggling Families as a United Way Financial Coach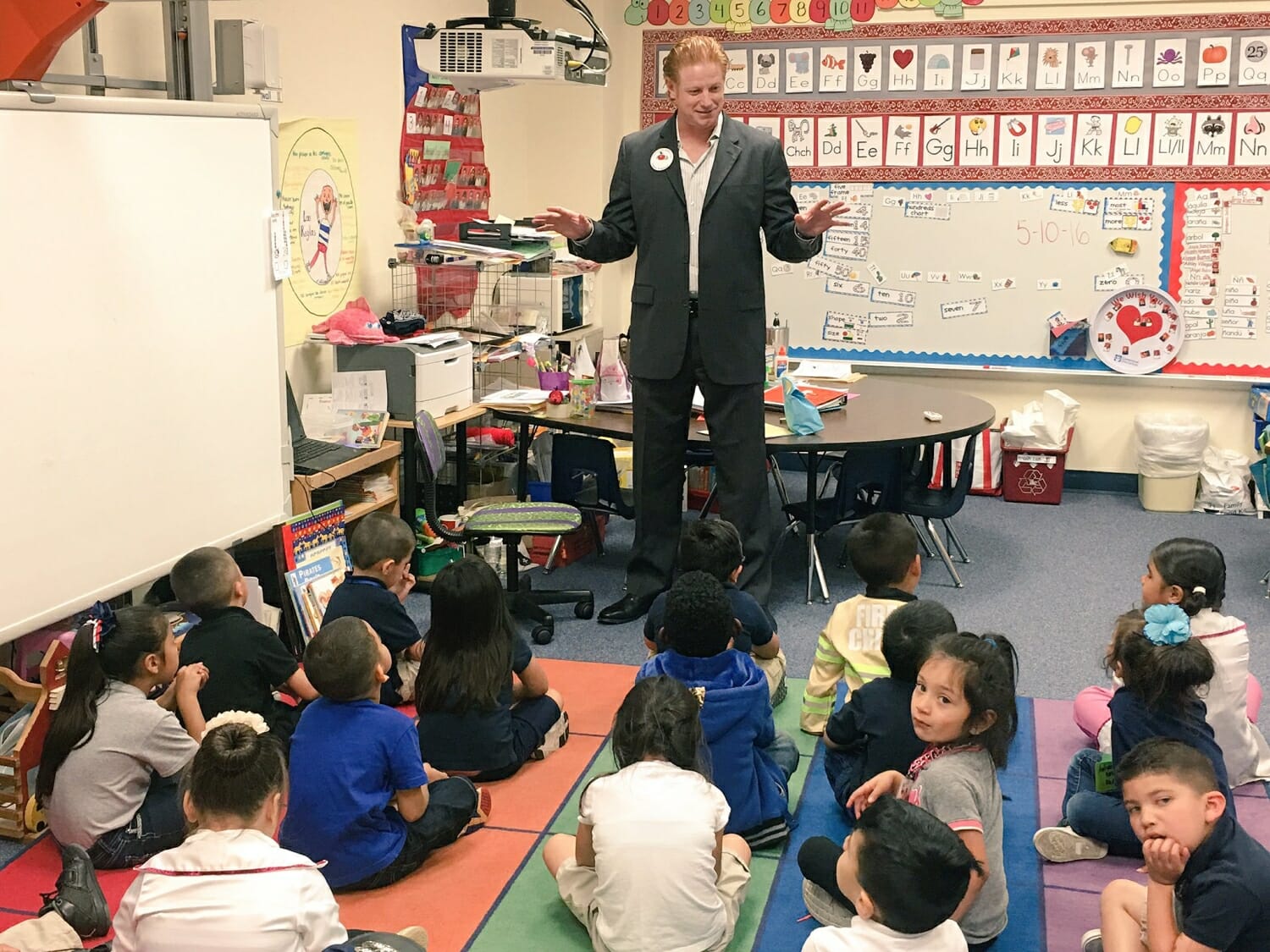 Ask Tisha Rodgers how she feels about Bill Kresser, and you'd better have more than a minute. The college educated single mother of five met Bill when he was volunteering as a Financial Coach at United Way of Tarrant County. As someone who grew up in a low-income home, Tisha was intent on breaking that cycle, doing whatever it took to provide a better life for her children. She turned to the free coaching program for help.
"Bill has gone above and beyond to help me," she said. "He was been a mentor, a coach and a friend. It feels so good to know I have someone in my corner who believes in me." Tisha's immediate goal was to increase her income. Working over six months and beyond with Bill gave her the impetus and the skills to finally achieve her goal. She took a new job making $9,000 more a year, and became trained herself as a financial coach. "I want to give back to help somebody else like me achieve her goals."
Bill, a Vice President at BBVA Compass Bank in Fort Worth, has found that utilizing his experience as a community banker is the most impactful way for him to give back. "I previously volunteered with YMCA, but when my wife started working for United Way, that allowed a new door to open," he said. "Financial coaching is what I do every day as a community banker. I was a branch manager for most of my career and that is about listening to clients and helping them get to a better place. I'm driven to help people in need and realize that my skills can make a huge difference."
As a volunteer coach for United Way Financial Coaching, Bill starts with being a good listener. "I want to find out what the person's financial goals are. Do they want to increase their income, change their spending habits, improve their credit? Tisha was doing a great job managing her finances, but she needed help harnessing her degree and experience to get a better paying position. The client is the driver of what they want to do, I help them navigate."
Navigating the sometimes confusing world of personal financial management isn't in everybody's automatic skill set. Bill knows from experience that acquiring that skill can be a game changer. "If we can improve a client's credit, for example, then she may be able to get a loan from the bank at 12 percent interest rather than the 30 percent or higher at a payday loan place. With Tisha we worked on putting a resume together that would get more looks from a potential employer. Then we went through the interview process, practicing with tough questions. Not everybody has someone in her life that can help with this. Coaching can make a real difference in outcome."
For Bill, the biggest challenge in financial coaching is getting the person he's working with to truly buy into the process, to own it. "The toughest aspect is reaching people who are serious about making changes," he said. "Once that is established, then it's easy to develop a relationship with them. It takes patience on both sides, not giving up and trusting that if we stay focused on the end game, we will accomplish our goals."
Working with folks who are struggling has been an eye opener for the banker, who was honored as United Way's volunteer of the year in Fort Worth for his service. "Just getting to see how other people live, and the challenges they have makes me appreciate what I have in my life. I also really value the friendships and relationships that have grown past the six-month coaching period. I like the sense of community I feel from this work."
Like in any job banking has its day-to-day tasks and it's easy to fall into a rut. For Bill, bringing his employees into the coaching process breaks the usual routine with a slice of the real world. "It is encouraging for us as bankers, and for our employees, to have the opportunity to really help people, to see the big picture beyond the day to day problem solving."
Supporting his community in this way has become an important part of Bill's personal mission. "Empowering someone like Tisha, seeing her face and her smile light up, is incredibly rewarding. There is great satisfaction that comes from making a difference, helping people less fortunate improve their lives."
If there's one thing he'd like to share with other potential volunteers is that maximizing your existing skill set can sometimes have the greatest impact in a volunteer setting. "If they can take whatever their skill set is and use it to make a difference, that's the key. As bankers, we have a responsibility to help not just our clients but our community. Financial coaching gives us that chance."
Do you want to make a difference in your community like Bill? Visit All For Good to find local volunteer opportunities.
Share this post
---