Breast Cancer Patient Takes Every Opportunity to Volunteer, Even in Face of Death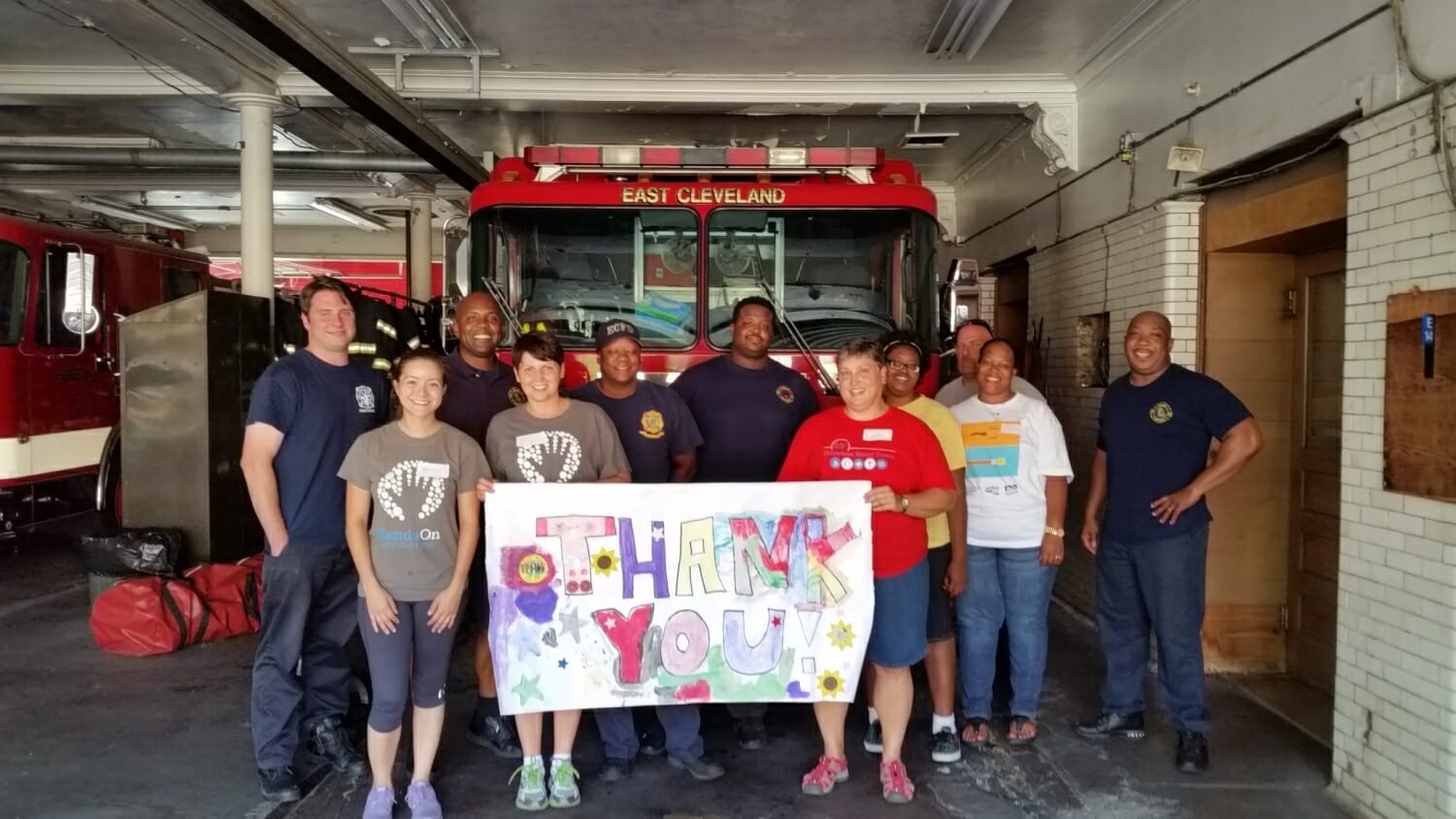 "Just because you have a medical problem doesn't mean you have to stop living life."
These are the words Lynn Hubach says to the patients at the clinic where she volunteers — and also the words she herself lives by.
Lynn, 58, was diagnosed with breast cancer 12 years ago and after being cancer-free for 10 years, it returned.  She is now facing stage 4 breast cancer.
"I was totally devastated," Lynn said as she recalled the moment she found out her cancer had relapsed. "[Just] the day before, I walked in a cancer survivor's lap at a Relay For Life thinking 'Hey! I'm one of the lucky ones.'"
While her doctor told her that she might only have three to four years to live, Lynn is not letting that stop her commitment to volunteerism.
"If I see something that's interesting, I jump right on it and say 'I want to do that!' I don't stop and think about it." Lynn explained.
When it comes to volunteer work, Lynn doesn't discriminate. She's done it all — renovated houses for homeless veterans, helped at-risk high school students with their resumes and even weeded out a butterfly garden.
Currently, Lynn volunteers regularly with several organizations: HandsOn Northeast Ohio, Portage Animal Protection League, VeloSano, a biking fundraiser to support cancer research and MedWorks, a clinic that provides free health care.
Out of all the volunteer work that she has done, Lynn said the organization closest to her heart is Medworks because she empathizes with the patients.
"I like doing the medical [volunteer work] because some people come in very nervous about their health and I can reassure them," Lynn said.
As her cancer progresses, Lynn finds it difficult to do volunteer work that requires physical labor. Even so, she finds her own ways to give back, such as sitting down and helping with registration at events.
Emely Vallee, the director of programs for HandsOn Northeast Ohio, has worked with Lynn for the past two years. She described her as a volunteer who goes the extra mile to make sure the community gets what they need.
"She inspires me in that no matter what, you don't give up and keep doing good for other people — no matter what situation you might be in," Emely said.
When asked why she volunteers, Lynn said, "You just want to help people. You see what needs to be done and you know it's going to be appreciated. And if not, at least I got something out of it. I just get a lot of satisfaction from helping people."
Lynn believes that people who don't live paycheck to paycheck have a moral obligation to give back. She also believes that by volunteering, people can better the world and better themselves. Lynn, who grew up in an upper-middle class, suburban home was able to visit different parts of her city and meet people of different backgrounds, through volunteering.
"I found so much more understanding of racial differences, religious differences and a lot of things through volunteering," Lynn said. "If more people volunteer, that could be a possible one of many solutions to the current race problems the country is having."
Lynn plans to keep volunteering as long as she can and she hopes she can inspire others to go out and volunteer themselves.
Lynn's personal passion project is rescuing animals, especially cats. If you're inspired by Lynn's story, consider adopting a pet or volunteering at animal shelter near you. Check out All For Good to find other ways to make a difference, in your area.
"I know that it's very likely that I'll be passing away soon, but I'll be satisfied that I did everything I could," Lynn said.
Share this post