California Teen Starts Peer Tutoring Nonprofit That Serves Refugee and Immigrant Kids
Meet Daily Point of Light Award honoree Daxton Gutekunst. During the third annual Global Volunteer Month, we celebrate the power of people, like Daxton, who tackle society's greatest challenges, and build stronger, more vibrant communities through volunteerism and everyday actions. Read his story, and join the Global Volunteer Month celebration. 
For immigrant and refugee children starting a new life with their families in the United States, there's no doubt that school can be extremely intimidating. Learning English and studying in a completely new language is one thing, but there's also the hurdle of fitting in and making friends. That's why Daxton Gutekunst, a 16-year-old from San Diego, created his nonprofit, Kid By Kid.  
Since 2019, Kid By Kid has been providing tutoring services to elementary and middle school-aged immigrant, refugee and ESL students, by partnering them up not with adult tutors, but older students. While Kid By Kid originally started with in-person tutoring sessions near his area, Daxton had to shift the organization to a completely virtual format due to the COVID-19 pandemic. However, since doing so, Daxton has been able to expand Kid By Kid to six different states, helping to provide over 8,700 hours of one-to-one tutoring to more than 225 students.   
What inspired you to start Kid By Kid? 
I changed schools back in seventh grade, and when I changed schools, I wanted to become a more active part of my community and the school. And so I decided to join a refugee tutoring organization specifically for Karen (pronounced "Kah-REN") refugees. I was there helping adults teach kids in after-school settings. This was a fantastic program, and we had a great time, and it really helped form the basis for what Kid By Kid is today. But I saw a missed opportunity in the refugee program because it was primarily adults helping these kids. I feel that the best people to be teaching these immigrants and refugees are middle schoolers and high school students themselves.  
So starting 2019, I had our first organized session at a local ministry, a Haitian Methodist Church. From there, we had around eight good months of one-to-one tutoring. And then obviously, COVID happened in 2020, so we changed [to] online.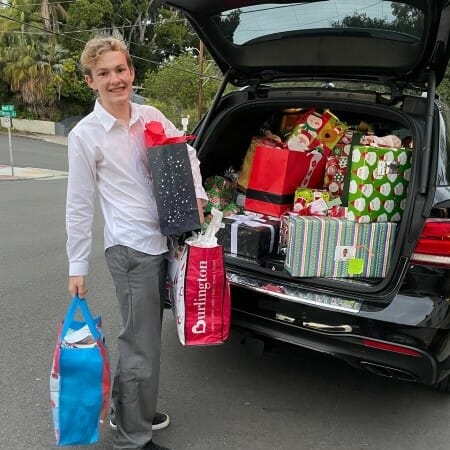 Why do you believe that kids make the best tutors for other kids?
I think that for a lot of these immigrant, refugee, ESL learners — where they live in a climate of instability — it's fantastic to have a familiar face and more of a face that is around your age and is going through some of the similar experiences that you have. But another reason is simply who best to teach sixth grade math curriculum than an eighth grader who had just gone through it?  
Which experience with Kid By Kid has been particularly memorable for you?
A particularly powerful memory was on Christmas Eve last year. At my school, we do something called the Giving Tree. And for the past three years, Kid by Kid has been honored to participate in this program where all the school families come together, and they choose a kid to adopt. We have been able to put a lot of our Kid By Kid Learners on that Giving Tree. This past Christmas Eve, we loaded up a "sleigh," which was actually a van, and with Pastor Elise of the Haitian Ministry, we were able to deliver these kids presents that they wouldn't ordinarily receive. That was really powerful because when you're able to deposit so many gifts and put them into good hands, it just shows how much of an impact you have. It was an important milestone to see how much I can really give back to the community.  
What has the feedback been from the Learners and tutors? 
It's been overwhelmingly positive. Over the Christmas season, we received a few cards from these learners. It was really heartwarming because a lot of them were written in the Learner's handwriting, and it was clear that they were making an effort to incorporate the things that they had learned in their lessons.  
For the tutors, I think they initially come in with the idea that this is just an easy way to get tutoring hours, but I think they stay because of the relationships they create. We have over 225 active tutors and this is well past the time that they would be submitting their community service hours, so they're not just doing it for that. I think why they stay is because they realize they can make an impact on these Learners.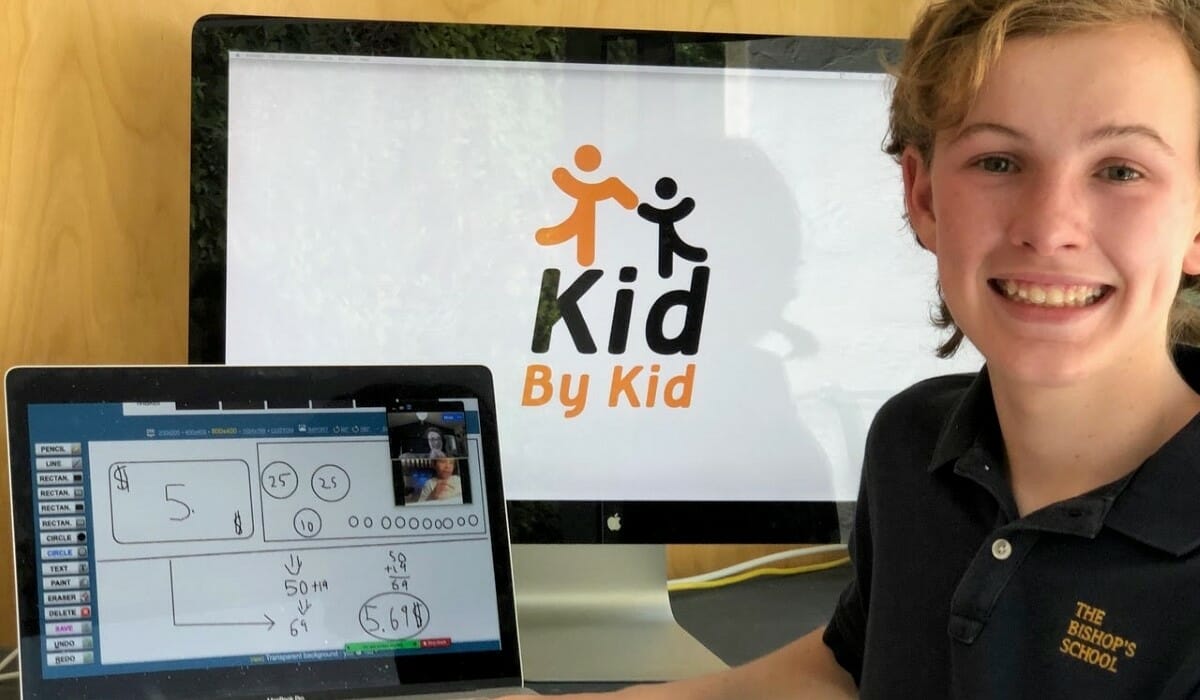 Are there any future partnerships, programs or events that you are excited about?
I'm talking with Uplift San Diego, which is a homeless organization, and what I'm hoping to establish is a relationship similar to the one we have with Haitian Ministry in terms of helping homeless children and providing them with the education that they wouldn't ordinarily have from being on the street. Long term, I'm looking forward to expanding to even more states.  
Why is it important to give back? 
I'm privileged in many ways to have received an education. so giving back through educating others and giving back to the community that has raised me is, fundamentally, one of the best things I can do.  
What do you want people to learn from your story?
A big part of what I preach is that youth can make a change. Young people come in with fresh ideas, and anything that they set their minds to, they can achieve. They are an untapped resource, and I certainly feel that with Kid By Kid and our tutors, but I've also seen it on the news and around the world. It goes to show that what may have previously been considered an adult job is now something that a younger generation can help solve.
Do you want to make a difference in your community like Anita and Andy? Find local volunteer opportunities.  
Share this post