Chess for a Cause Makes all the Right Moves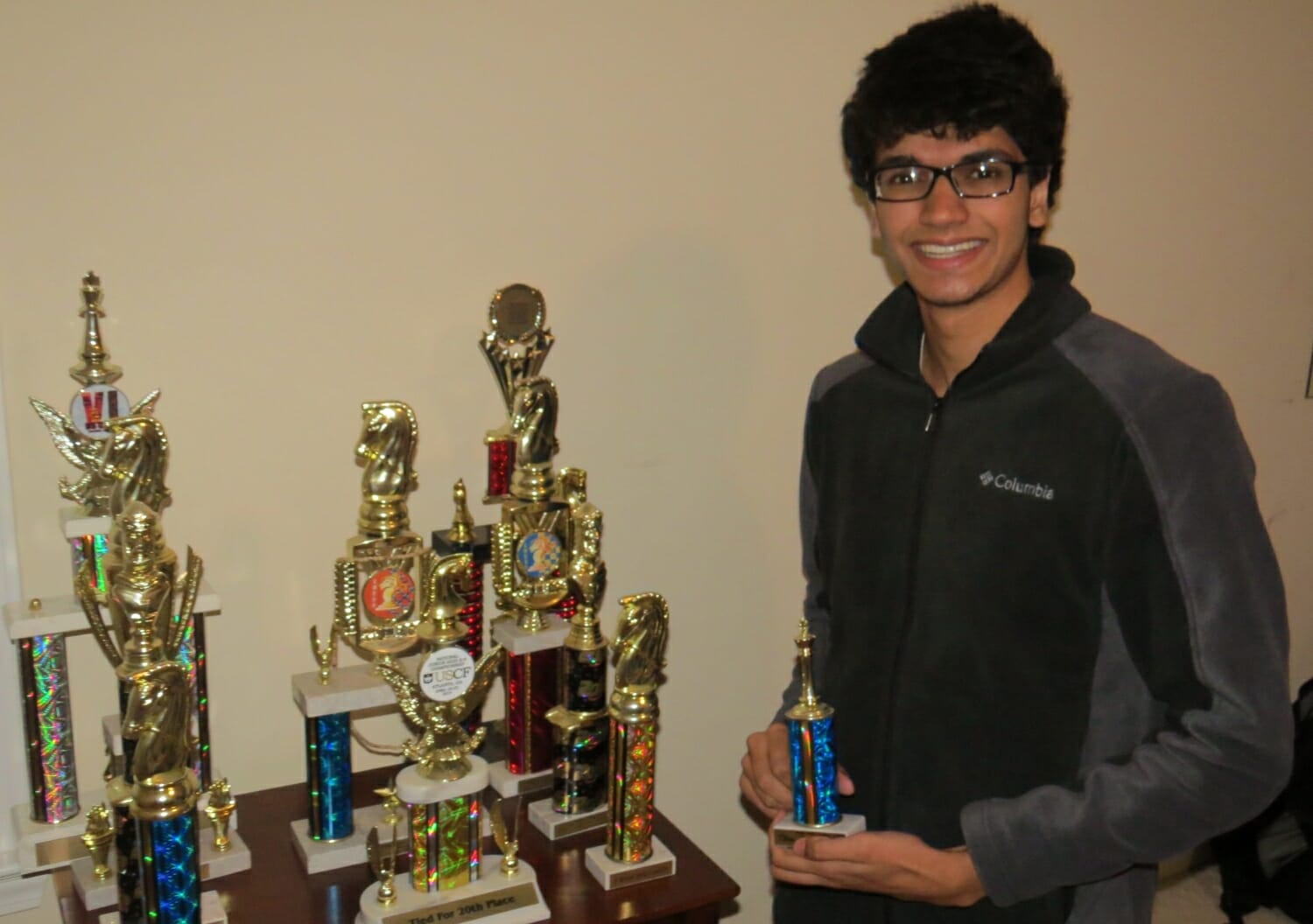 Srikar Karra, 17, is crazy about chess. He's great at it too, winning tournaments and matches, bringing home trophy after trophy. But what distinguishes Srikar from the average chess nut is his desire to use his passion to affect change. Two years ago he and his brother Sai started Insight Chess Academy, a chess coaching service that earns money for charities. Initially, Srikar thought about coaching as a way to contribute to his own family's bottom line during tough financial times. But before long, he realized he could use his passion for chess to accomplish multiple good outcomes. The money he earns is used to fight hunger and promote education in both India and the U.S. And the life lessons that are the underpinnings of chess well played continue to uplift both Srikar and his students.
Srikar is committed to making a difference in his community and is today's Daily Point of Light Award honoree. Points of Light spoke with Srikar about his commitment to service.
What inspires you to volunteer?
Waking up every day to the fact that I am making a positive difference in somebody's life and putting a smile on their face. I do what I love and it benefits others and myself.
Describe your volunteer role with Insight Chess Academy.
In 2016, I started a chess coaching service with my younger brother Sai called Insight Chess Academy. We teach chess lessons for children and use the money raised to help fight hunger related problems around the world. On a weekly basis, my brother and I coach chess to children of various ages. We also host interactive summer lessons for children, offering them fun and interactive ways to learn chess. Chess is an amazing challenge and it teaches you so much.
What's been the most rewarding part of your work?
Being able to combine my passion for chess and helping others to make a difference. Also, realizing that I can make such a great impact on the lives of other people has been a transformative experience. Chess isn't just a game, it's a way to cultivate vibrant communities by connecting chess players with the skills, information and services they need to learn chess while developing as a person.
What have you learned through your experiences as a volunteer?
Volunteering has taught me many crucial skills such as networking, public speaking, responsibility and time management to name a few. Being able to spend so much time volunteering has also allowed me to view things from a different perspective and feel more empathy towards those who are not as fortunate as I am. I have also grown personally while learning skills to be an effective leader and mentor. It really feels good to know that I'm able to do so much even by myself, and I believe that my story should impact other teens like me and allow them to help out in the community
Are there any future partnerships, programs, or events that you are excited about?
Apart from offering coaching, Insight Chess Academy also hosts workshops and events. We plan to host a large chess tournament where we can use the money raised to give back to those in need.
Why do you think it's important for others to give back?
Giving back is essential in the world we will live in. Everyone is facing different hardships and you never know what a person is going through. By giving back, you have the potential to transform a person's life completely.
What do you want people to learn from your story
Go for it. Don't give up. Commit and find purpose. Find a goal that drives you so much, you can wake up in the morning feeling excited and go at it. Be willing to help others and remember kindness and love go a long way. It really feels good to know that I'm able to do so much by myself, and I believe that my story should impact other teens like me and allow them to help out in the community.
Do you want to make a difference in your community like Srikar? Visit All for Good for local volunteer opportunities.
This post was written by Beth D'Addono
Share this post