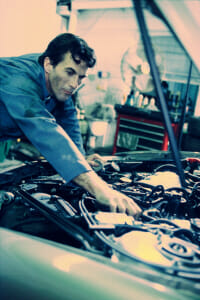 In some cities, where poverty exceeds privilege, it takes truly a collective effort to uplift the community. For a town like Plant City, FL, this is especially true
Plant City definitely has its struggles and it is not the most glamorous of towns. In one particular community, the poverty rate is an astonishingly 18%. With countless families in financial binds, Dean D'Errico has provided a way to alleviate some of the day-to-day stress to the people of Plant City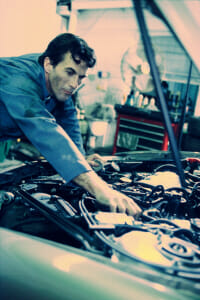 Dean D'Errico
Though D'Errico's humble nature would never allow him to say it, to the people of Plant City he is a savior. Over a dozen years ago, after realizing the hardships single mothers in the community face, and motivated to provide them with consistent and reliable transportation, D'Errico was inspired to create Many-Hands Inc. Many-Hands organizes a community of skilled volunteers, trained mechanics, aimed at providing low to no cost on auto repairs for these families who lack the resources.
"A reliable car allows families to be more independent and more self-sufficient," said D'Errico. "It helps the unemployed find and secure a job…Having a safe car available for seniors and children is essential in case an emergency arises."
Initially serving members of their local church, Many-Hands involvement grew to the Plant City community and surrounding areas. Many-Hands expanded to not only serve single parent homes, but provide services for the elderly, those with disabilities, homeless, as well as other at risk families. Along with auto repairs, Many-Hands stretched its reach to assist with home repairs as well. The financial burden of auto repairs, as well maintenance around the home could be extremely costly. With the help of Many-Hands, these families are able to live more productive and happy lives.
Share this post