Focused on Families and At-Risk Youth, Community Group Finds Innovative Ways to Fight Hunger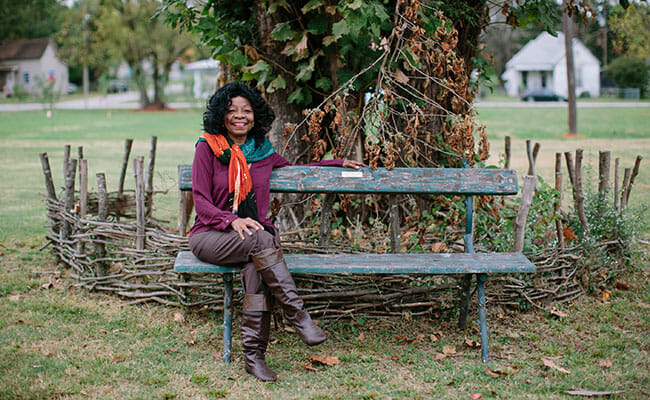 Meet Daily Point of Light Award honoree Charolette Tidwell, who was a Top 10 finalist for the L'Oréal Paris Women of Worth Award in 2017. Each year L'Oréal Paris and Points of Light recognize and celebrate Women of Worth who make a beautiful difference in their communities. Ten honorees each receive a $10,000 grant to support their most cherished cause, and an online vote determines one honoree who will receive an additional $25,000 grant. Nominations for 2018 are now open! If you know a woman who works to create lasting and significant change in her community, nominate her to be one of the 2018 Women of Worth.
Raised by devoted parents of 10children, Charolette Tidwell's natural passion for caretaking led her to pursue a long and fulfilling career in nursing. Rather than retiring, Charolette found a new way to keep helping people, and founded Antioch for Youth and Family to combat her hometown's hunger crisis. Focusing on family nutrition, mentorship for at-risk youth and elderly care, Charolette's organization provides resources to more than 10,400 people in need, with more than 800,000 meals each year. She also spearheaded the development of a community garden to source fresh produce for her pantry, while providing more than 1,000 schoolchildren with opportunities for garden-based STEM learning.
"Being a Women of Worth honoree validates my journey to renew their hope – and it now gives me an even stronger platform to nourish the minds, bodies and souls of my community," Charolette said.
Share this post