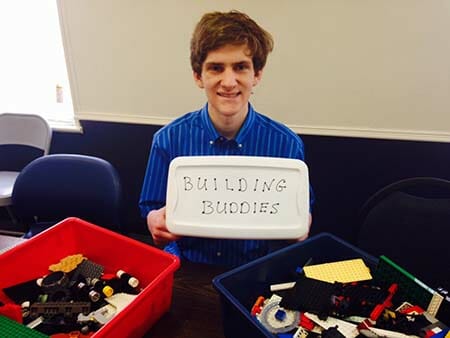 Meet Daily Point of Light Award honoree Grant Mercer. Read his story and nominate an outstanding volunteer or organization as a Point of Light.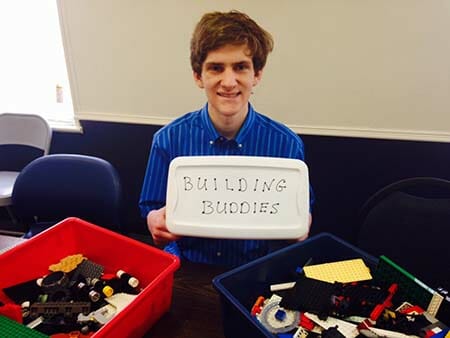 Grant Mercer
Every week for months now, 17-year-old Grant Mercer has visited a Marietta, Georgia, homeless shelter – not with food or clothing, but with Legos for the kids.
"You can make anything you want out of them," he says of the colorful building blocks. "They give young kids the chance to let their imaginations run wild."
Grant says he came up with the idea for his program, Building Buddies, when he remembered how much he enjoyed Legos as young boy.
"I thought everyone should be able to play with them," he recalls. "When I tried to find a way to make that happen, I thought of the shelter where I had volunteered in the soup kitchen a few times."
Sometimes, only one or two kids are around when he arrives; at others, there are as many as eight. He estimates that he's brought the blocks to some 500 kids. Each visit is different, Grant says, and they often lead to spontaneous lessons.
"I usually stay about an hour and just watch what happens," he says. "Recently, the kids built a castle and so I tried to teach them a little about the history of castles, where they're located and how they're built."
Another time, Grant used one child's constructions as a jumping off point to discuss the solar system.
"Legos can also enhance their math skills," he adds, "because the blocks are geometric and you have to figure out how they all fit together."
Lately, Grant has been preparing to expand his efforts. He started by soliciting donations from his friends and neighbors at school and church and received about $6,000 worth of Legos. He plans to assemble and distribute hundreds of building block kits to the Marietta shelter, so kids will be able to have their own once they leave.
Meanwhile, he's sent a few kits to a shelter where his brother volunteers in Nashville. And, as he prepares to choose a college, he's been scouting homeless shelters in the cities where he may end up so he can introduce the program to points still further afield.
"I'd like to help as many children as possible," says Grant. "Living is a homeless shelter is tough, and I just want to help brighten their day a little bit."
Share this post