High School Senior Lightens the Load for Medical Staff at John Muir Hospital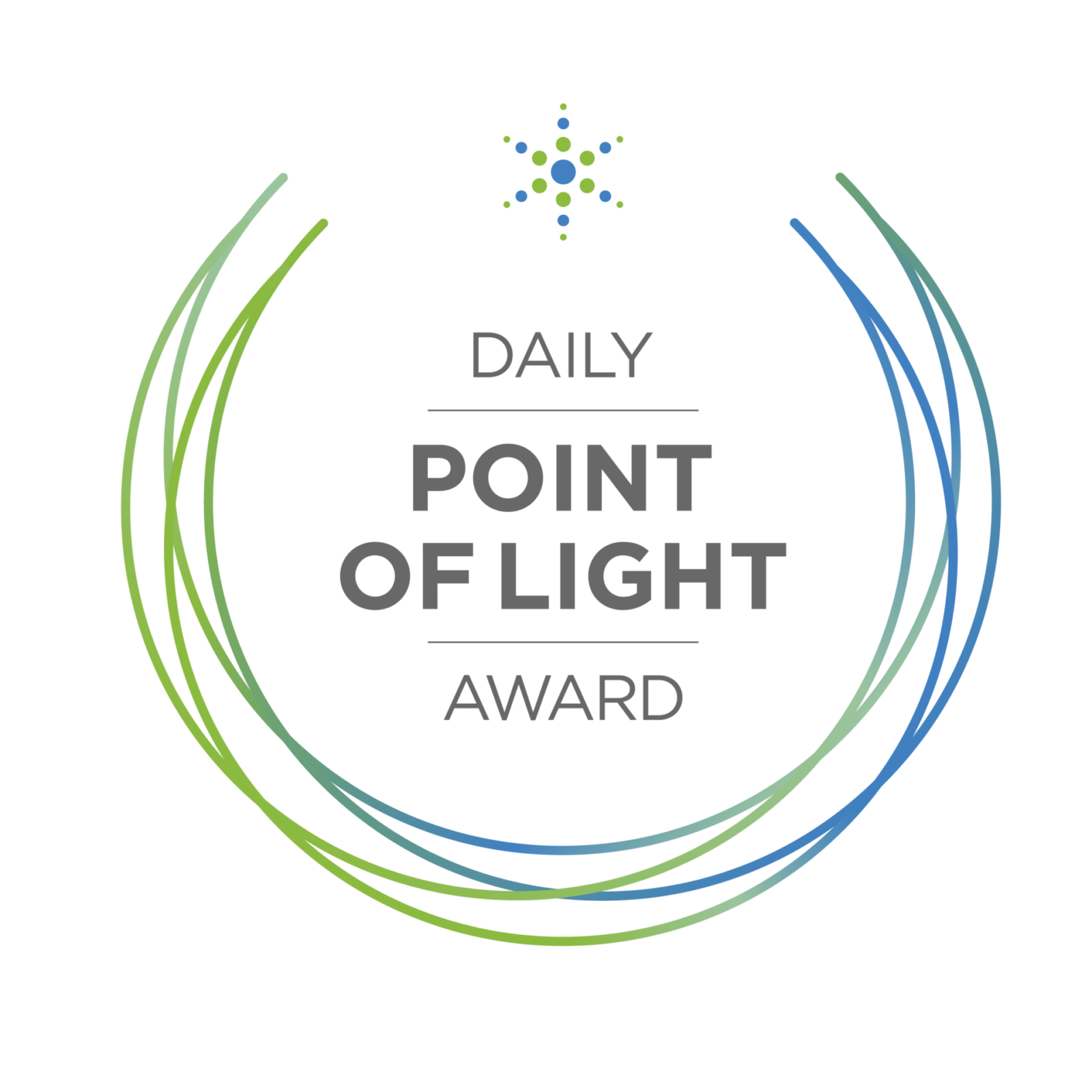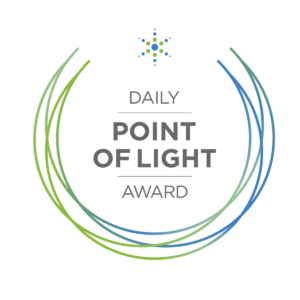 Meet Daily Point of Light Award honoree Anya Gupta. Read her story and nominate an outstanding volunteer or family as a Daily Point of Light.
The COVID pandemic hit the medical community hard. Staff were confronted with high workloads, burnout and an endless stream of patients – all while trying to understand the novel virus they were fighting. While most of the world was focused on the patients, Anya Gupta, a compassionate 17-year-old high school senior from Lafayette, California took note of the doctors and nurses and the challenges they were facing.
As Anya nears graduation, she has set her sights on a future degree in computer science. Or biology. Or some combination of both. That's where her interest in medicine comes in and her volunteer service at John Muir hospital. Every Sunday for the past two years, Anya has volunteered picking up the slack by doing things like discharging patients, transporting medical images or samples, and delivering food to patients.
Aside from improving the experience for patients and the day-to-day of staff, she is well on her way to a career in the field. During the school year, Anya participates in Model UN, Robotics, and HOSA — an academic Olympiad for future health professionals. Points of Light caught up with her in Indonesia during her three-week internship for a biotech company in the region to speak about why she volunteers and what she has learned from her volunteer experiences.
What inspires you to volunteer? 
I started volunteering after COVID had really jarred operations in most hospitals. My approach is about providing assistance to people who have too much on their plate. A lot of what I do in the hospital is taking some of the burden off of doctors and nurses, which ultimately also helps patients. The healthcare staff is doing a million things in one day, and helping them out can make things run much more smoothly for everybody. And it's a really rewarding experience. 
Describe your volunteer role at the John Muir Hospital.
It's tasks that help around the hospital, most commonly discharging patients – mother-baby discharges for moms who have just given birth – and sometimes taking lab samples from different floors down to the lab. There are set times where food trays go to patients, but sometimes they order late trays, so they need volunteers to deliver those. And we take also CDs to medical imaging and write patients' rehab schedules for physical therapy. 
How did the pandemic affect your work?
There are a lot of things we weren't allowed to do as volunteers because of COVID restrictions. Prior to the pandemic, we could deliver things like gifts or bags from the lobby and food trays directly to patients' rooms. But because of COVID, it became a requirement to leave things at the nurse's station or to not take them at all. 
Now, they're peeling back those restrictions, but people have gotten so used to them that some people still leave things at the nurse's station and others go into rooms. And then it's even more important to sanitize everywhere you go in the hospital that could have bacterial buildup on it. During the peak of the pandemic, they couldn't even risk having volunteers. Now, it's really nice to be able to help out to make sure staff aren't burned out with all the COVID cases among everything else. 
What's been the most rewarding part of your work? 
It's being able to contribute to something that's greater than myself. I help with individual tasks and seeing patients, but it's helping in the grand scheme of things and helping the hospital run smoothly that I find so rewarding and interesting. Before I became a volunteer, I didn't really understand how complicated processes were in the hospital. Now, I can see how everything is intricately woven together, and I get to be part of that. I can be someone who helps people directly and on a wider scale. 
What have you learned through your experiences as a volunteer? 
I've learned about hospital management, but the main takeaways are my people skills and how I interact with patients. John Muir is becoming more aware of people's preferences, cultural and otherwise. So, I had to learn how to approach patients properly, how to not ask inappropriate questions and how to create a comfortable, safe environment for them to be in, such as new mothers. We don't want to overwhelm them with questions, but asking their name or just complimenting their baby can make a difference in easing the tension. 
Why is it important for others to get involved in causes they care about? 
It's something that ends up being really fulfilling. Not only can you give back to others, but you also learn a lot about the work you're involved in and about yourself. I realized certain skills I had and certain skills I didn't have when I became a volunteer. And I think everybody needs that grounding experience in their life.  
People tend to forget how people struggle, patients and staff, which I didn't know before. Patients' mental health was something that became more of a focus during the pandemic. I would never have known the extent of all the struggles people face if I wasn't going up to their rooms or discharging them. The experience has helped me grow as a person.  
I've been really privileged. Volunteering has given me access to things that I hadn't seen before, for example seeing people who can't afford health insurance and how that impacted their experience in the hospital. Or encountering people seeking care because of domestic abuse. It's been really eye-opening, and being able to contribute has been very fulfilling. 
What do you want people to learn from your story?
You can give back in more ways than one. It's not just about raising funds. And I feel like people shouldn't be afraid of their impact being lessened if they help a larger organization. Even though I'm just one volunteer, patients thank me all the time. Kids are so grateful to me for discharging their parents, and that's such a heartwarming experience. Just because I wasn't their doctor or nurse, I wasn't involved in that patient's recovery journey in that way, I was still someone who helped them.  
Ultimately, that's what being a volunteer is about. Giving help where help is needed. There are multiple ways to approach volunteering, and it's also something that can align with your personal interests. I have a great interest in medicine, so volunteering at a hospital, I take away just as much as I give. And that's something people should look for. It'll enhance their volunteer experience. I love being in the hospital. 
Do you want to make a difference in your community like Anya? Find local volunteer opportunities. 
Share this post