In Wake of Violent Protests, U.S. Veteran Promotes Giving Back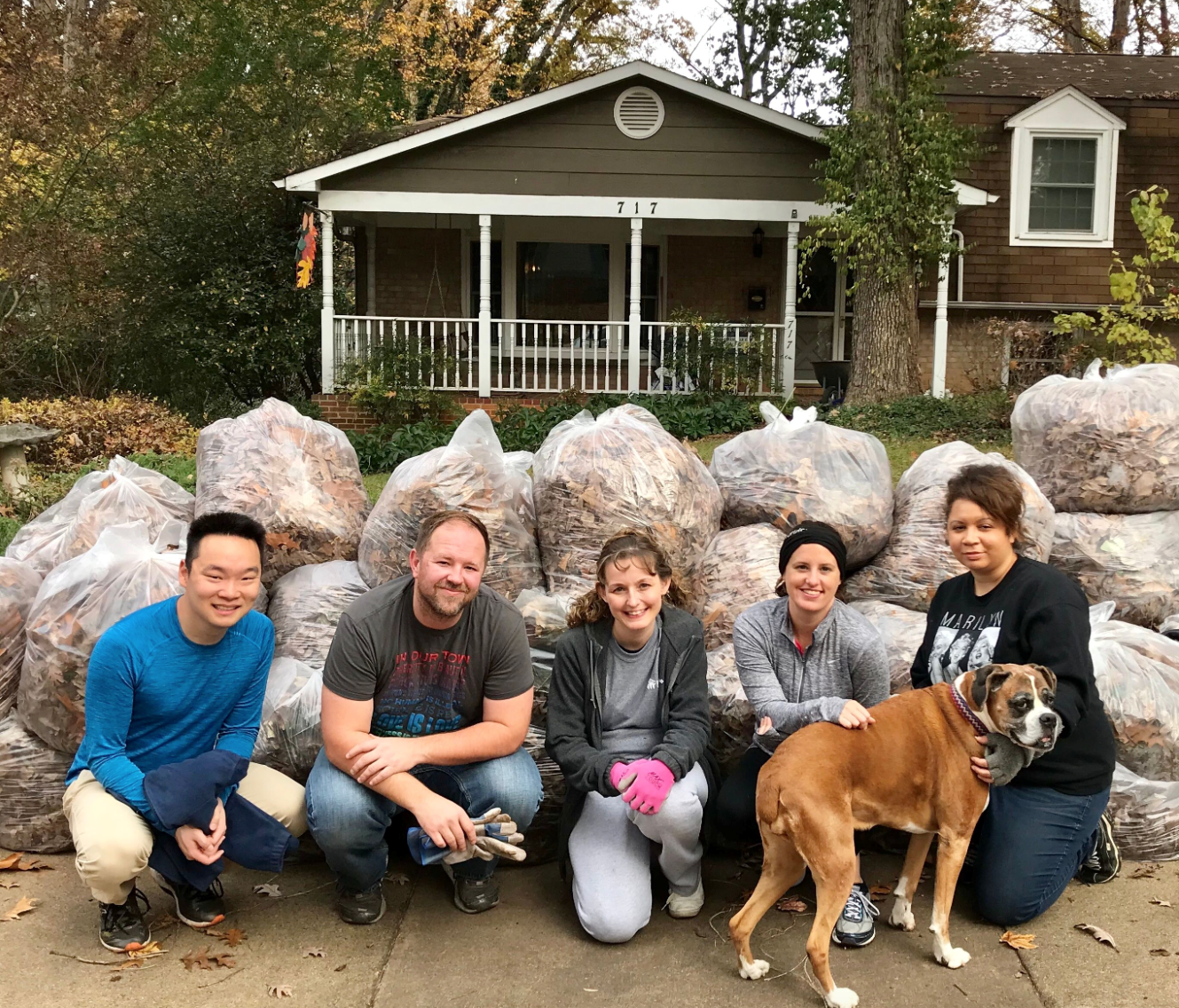 Christopher Mastromarino remembers the feeling of shock during the violence that took over the streets of Charlottesville, Virginia in August 2017. In the wake of the protests, the Charlottesville resident and U.S. Army veteran brainstormed what he could personally do to heal the community's pain.
Drawing from his experience as a soldier, the current elementary school music teacher decided that launching community service projects for his community was a way he could contribute positively to Charlottesville. Launching the MeetUp group Charlottesville Gives Back, Christopher started guiding others in his community who wanted to give back through service wherever and whenever it was needed.
Through working with local and national organizations including Boys & Girls Club of America, CureSearch, Live Arts, Ronald McDonald House Charities, Charlottesville Emergency Food Network, Arc of the Piedmont, SPCA, UVA Children's Hospital, Habitat for Humanity, CvilleUnited and Girls on the Run, Christopher is making a difference in his community one service project at a time, and is today's Daily Point of Light award honoree. Points of Light spoke to Christopher to learn more about his work with Charlottesville Gives Back.
What inspires you to volunteer?
I see what good can come from service, and I hope it will inspire others to see this positive result and spark a flame in them to do the same. As a professional, I spend my time teaching children and I want to leave behind a positive legacy for this future generation that will hopefully inspire them to continue doing good.
Describe your volunteer role with Charlottesville Gives Back.
I am basically the CEO, President, Vice-President, Secretary, Treasurer, Gopher, webmaster and volunteer (laughs). In reality, I founded the organization using an online platform and went from there. When I'm not busy preparing lessons or music for my students, I spend my free time doing a lot of research. I spend countless hours researching local charities, volunteer organization and making contact with many of them to see if they have a need for some extra volunteers for major events they are holding. I use my platform to post information about the event and members sign up if they are free and interested. It's a lot of work but I enjoy it.
What's been the most rewarding part of your work?
The work we do for kids. Cooking meals for the Ronald McDonald House is incredibly rewarding. These are lower income families that are going through very difficult times as their child is being treated for a serious illness at the University of Virginia Hospital. It's nice to know that we are able to provide a warm meal to help them in their time of need. It is one less thing for the families to have to worry about.
How has volunteering impacted your life?
Volunteering gives me the opportunity to gain confidence, step out of my comfort zone and try new things. I've met new people from all stripes and backgrounds through volunteering, and it makes me feel part of something greater than myself.
What have you learned through your experiences as a volunteer?
There is a huge need in our community for volunteers and so many organizations are sadly short on the help they need. It was a sad reality that I just did not know before taking on this adventure. I assumed, like so many others probably do, that there are already people out there doing the work, so why would they need me? I was wrong. There is a need, and I hope to fill some of that need the best I can.
Are there any future partnerships you have coming up?
Charlottesville recently received significant rain, and as a result the Rivanna River flooded. We're working to organize a trip for our volunteers to go clean and maintain the river in partnership with a local group. We are also going to be helping the Ishan Gala Foundation, an organization that is dedicated to the fight against pediatric cancer, with their upcoming Splash for a Cure 5K and the local community theater called Live Arts with their yearly fundraising gala.
Why do you think it's important for others to give back?
Because there's a need. Some people simply believe that the government, churches and charities are the answer to solving the problems of the world. It's true they can all do only so much, but it takes each and every one of us. It doesn't cost anything to be kind to one another.
Do you want to make a difference in your community like Christopher Mastromarino? Visit All For Good for local volunteer opportunities.
Post written by Marlena Militana.
Share this post