Instructor Promotes Community Wellness Through Tai Chi Classes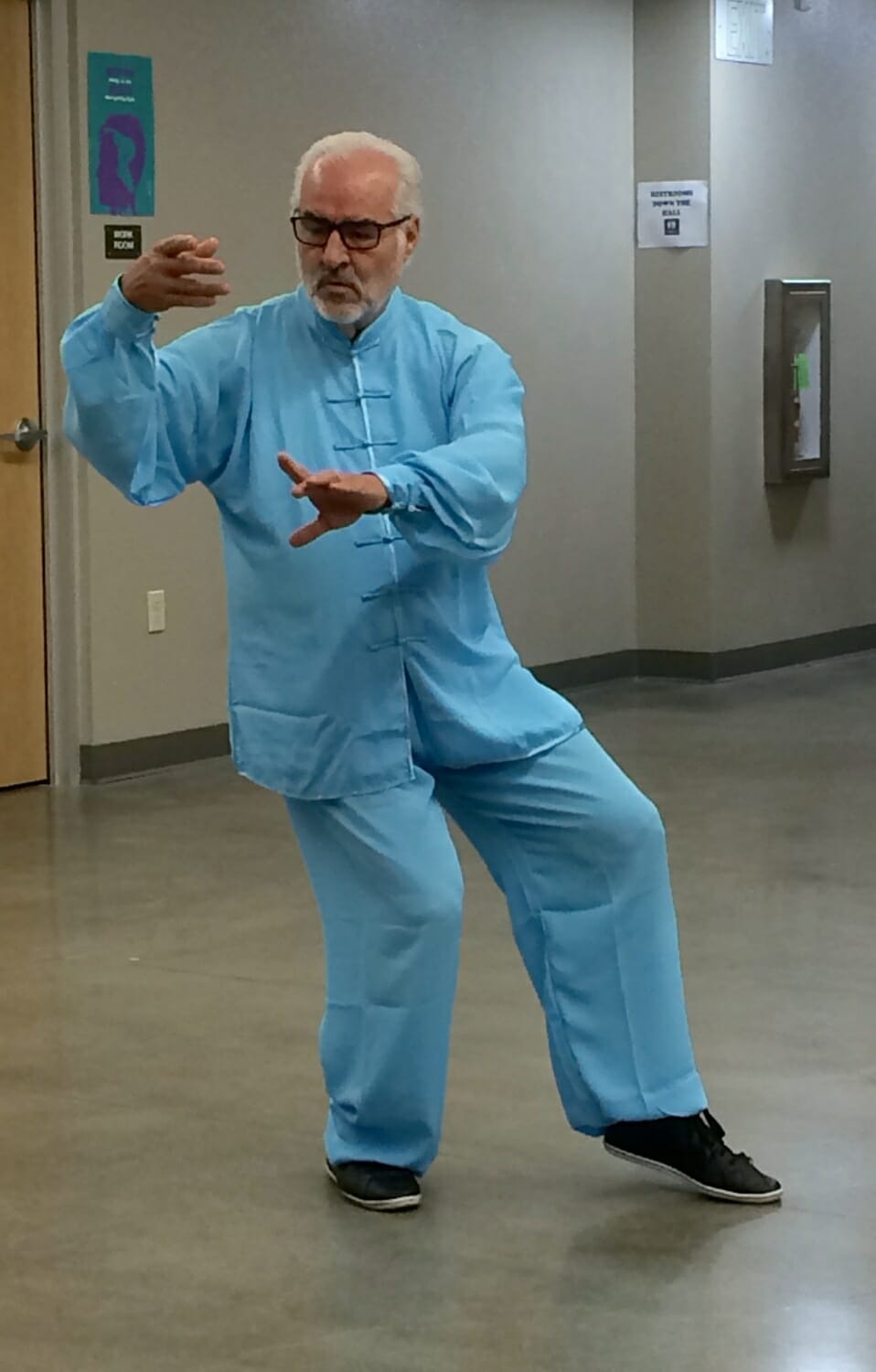 A decades-long career in rehabilitation wasn't enough for Arthur Lopez. After he retired, he took steps to continue serving those with mobility needs.
"I decided to focus my time on doing something that worked with people that might have some difficulties," he said.
Thus, Tai Chi for Health was born. Lopez first began teaching Tai Chi in 2007, but he increased his activities in 2010 when he retired as the Deputy Director of the California State Department of Rehabilitation. He earned his teaching certificate that year from the Tai Chi for Health Institute for Teaching Tai Chi for Arthritis to help students improve balance and flexibility, as well as reduce stress.
Today, he runs three Tai Chi classes – one traditional, one for arthritis, and one for diabetes. Classes meet twice weekly, he said, at 9 am, 10 am, and 11 am. Students learn about proper foot placement, weigh transference, and controlled movements. Instructors offer additional guidance on using Tai Chi to reduce stress and anxiety. Lopez also meets with nine instructors for 90 minutes after all classes to discuss their needs.
He's planned two workshops in October with another program currently in the works.
According to Lopez, there are roughly 80 enrolled students – mostly women – at the average age of 76. Annually, he hosts a Tai Chi Tea for students where they enjoy performances and receive gifts.
Alongside his work with Tai Chi for Health, Lopez serves on the Board of the Whitney Foundation, a group that funds community-benefit organizations. Grantees include initiatives dedicated to helping people become more self-sufficient and improve their quality of life. The two main foci are housing and educational programs. Additionally, he has donated personal funds toward building Inspiration Park in Fresno, Calif., a universally-accessible park available to everyone.
Ultimately, Lopez said, he wants his volunteer service to help others regain strength and stability – both physical and emotional.
"I've had students tell me Tai Chi helps them with balance, stress reduction, and they sleep better," he said. "Others are thankful because it boosts their confidence."
Share this post