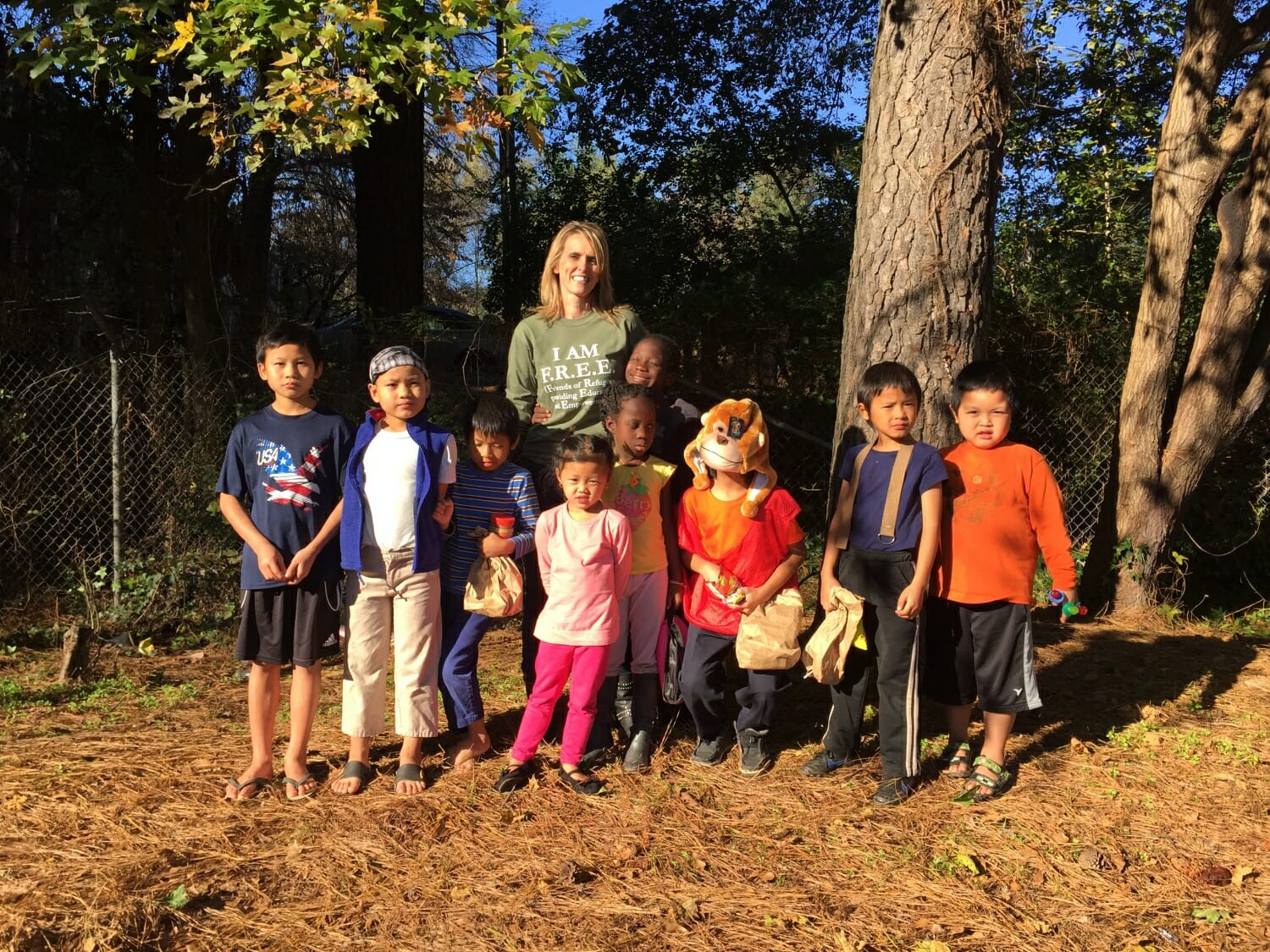 Clarkston, GA is home to thousands of legal immigrants- many lacking resources. Kelli Czaykowsky started Friends of Refugees Providing Education and Empowerment (F.R.E.E.). F.R.E.E. is a non-profit all-volunteer organization serving the refugee community in Clarkston, GA. Its purpose is to provide refugee families with resources needed to build self-esteem and self-sufficiency. Kelli and her team of volunteers place significant focus on the effective education of immigrant children and the ever-present threats they face to fall through the cracks. They work daily to meet the education, nutrition and healthcare needs of refugees.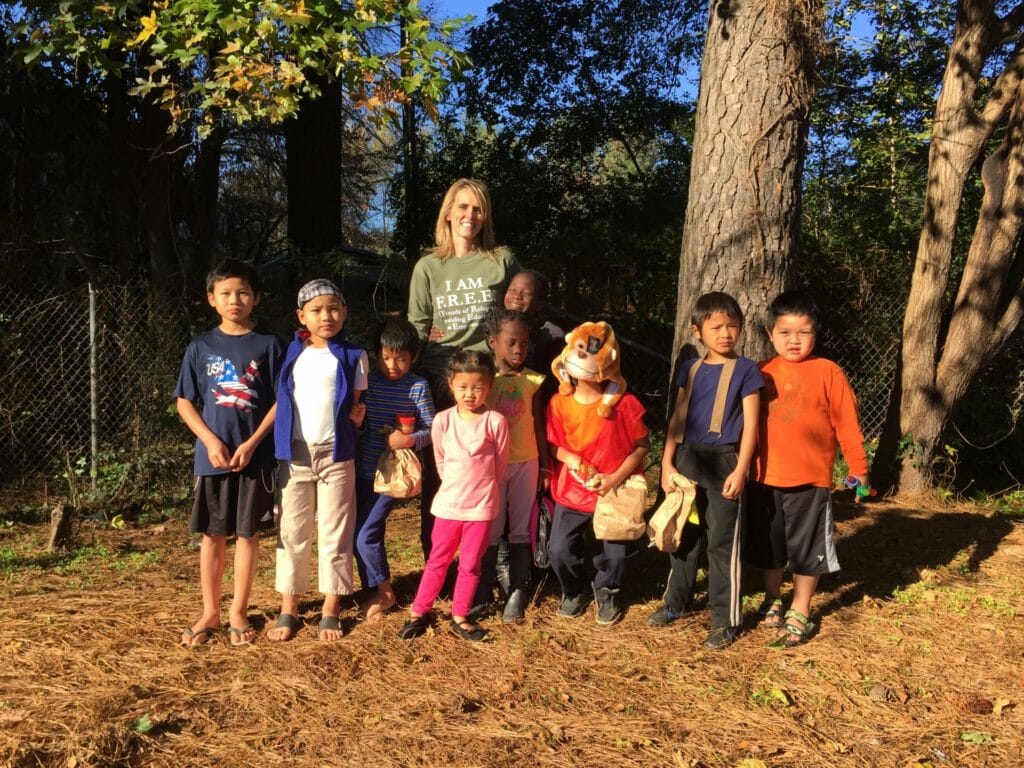 Czaykowsky with a group of children from different parts of Africa and Burma. All children are between the ages of 7 and 12.
In 2010, F.R.E.E. partnered with Duluth Adventist Christian School to fund and enroll 12 refugee children. These students are recipients of the ARETE Scholarship and donations received by F.R.E.E. directly address the remaining costs for the other 42 students who are still on the waiting list. Czaykowsky serves as a coordinator and provider for refugee student's lunches and school uniforms and even fills in as a bus driver. F.R.E.E. partnered with Cohutta Springs Youth Camp to host 90 refugee children for some summer fun. Czaykowsky helped arrange transportation for the kids to camp once a week.
This energetic, positive and selfless leader of F.R.E.E. is a mother of five. An occupational therapist with a special needs child of her own, Czaykowsky has an uncommon compassion for others, for the disadvantaged, poor, burdened or mistreated. She is a fearless and tireless worker, ready to meet whatever needs she comes across. She is a uniquely gifted speaker, unafraid to visit the office of government officials or address large audiences. Czaykowsky is now "Mom" to hundreds of refugee children. There are many hurdles these children have had to overcome, and likely more ahead of them, but their lives will be a little easier with Czaykowsky in their corner.
Share this post