Longtime Volunteer Comforts South Carolina Hospital's Littlest Patients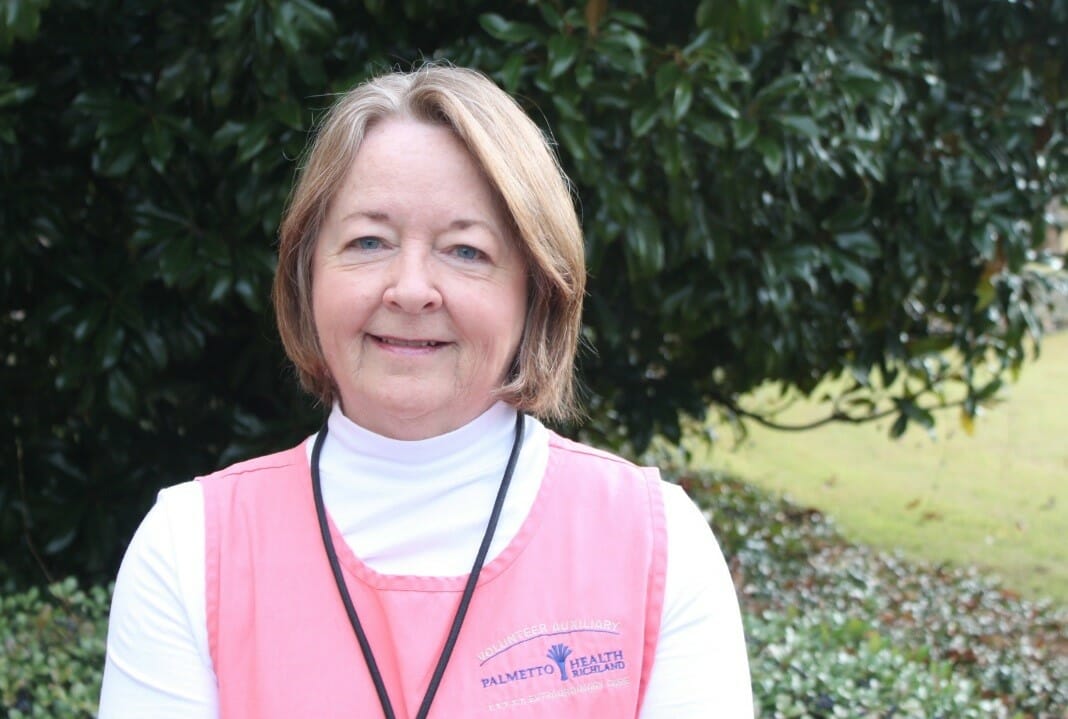 Meet Daily Point of Light Award honoree Mary Jane Bedenbaugh. Six years ago, Mary Jane was reading her local newspaper when an ad for volunteers caught her eye. Ronald McDonald House Charities needed help from the community to staff its 100% volunteer-run Family Room at Palmetto Health Richland Hospital. The Columbia, South Carolina, resident signed up immediately. Since that time, she's served in a variety of roles at the hospital, including working with its tiniest patients and joining the Volunteer Auxiliary Board. Read her story, as told by Mary Jane, and nominate and outstanding volunteer, family or organization as a Daily Point of Light.
My volunteer journey at Palmetto Health Richland Hospital (PHRH) began in the Ronald McDonald House Charities Family Room, where I offered coffee, cakes, snacks and conversation to families of patients in the Children's Hospital. Family Rooms are an oasis for families with sick children to rest and regroup away from the hustle and bustle of the Children's Hospital. I enjoyed volunteering in the Family Room and it will always be a part of my heart, but I decided to move on after five years to a role that would allow me more one-on-one time with patients.
Luckily, my supervisor found the perfect spot for me on the third floor of the Children's Hospital working with toddlers up to three years old. I have volunteered there on Wednesday mornings for one year, and I also volunteer in our Special Care Nursery on Monday mornings for the last six years. Honestly, I smile all the way up to the fourth floor, thinking of spending time with the PHRH's littlest patients. I hope to be able to serve them for a long time to come.
After lunch on Mondays, I deliver cards, flowers and meal tickets to patients in our Heart Hospital, Main Hospital, and Children's Hospital. During those visits to different departments, I meet so many awesome people that truly inspire me. I also volunteer with registration one night every quarter for our Good Grieving program, which helps children and adults with their grief after losing a loved one.
This year, I was honored to become a member of our Volunteer Auxiliary Board. The board works with PHRH's volunteers to raise money throughout the year so that we can give back to the hospital to help improve services.
There are special moments for me every time I volunteer. They can be with friends that I have met, maybe someone in the elevator, walking down the hallway, waiting in the cafeteria line, holding babies, folding the baby blankets, spending time with little ones by just pulling them in a wagon or cleaning the playroom. Every day is humbling to me. PHRH is an amazing, caring, and friendly place where I feel welcomed, encouraged, happy and excited. My life is really wonderful!
Do you want to make a difference in your community like Mary Jane? Visit All For Good to discover local volunteer opportunities.
Share this post