Marathon Runner Changes Lives of Service Members and Their Families
Meet Daily Point of Light Award honoree Allison Hayes. April is Global Volunteer Month, a global movement to recognize volunteers and people who actively support their communities, whether through volunteerism or other elements around the Points of Light Civic Circle®, like Allison. Read her story, and join the Global Volunteer Month celebration.
Allison Hayes considers two different places home: she was born and raised in Maplewood, New Jersey, but has lived and loved living in Mystic, Connecticut, for the last nine years. Today, she is a volunteer and ambassador for the United Service Organization (USO), a nonprofit organization serving active-duty service members and military families. She is a true champion of the mission and ambassador of USO programs.  
In addition to her volunteer work, Allison is one of four runners on Team USO participating in this year's Boston Marathon on April 17, 2023 and is currently raising $20,000 on behalf of the organization. 
Read Allison's story to learn what inspires her to volunteer and why the Boston Marathon holds a special place in her heart. 
What inspires you to volunteer?
My older sister, Kendra, is my biggest role model. Kendra is 10 years older and would sometimes bring me along to do her volunteer work. I always wanted to be just like Kendra, and as I grew older, volunteering seemed natural to me because of the work I saw Kendra doing. We have had different passions in our volunteer work, but Kendra's kind heart and generous soul sets a standard that I strive to live up to. I consider Kendra resilient, compassionate, courageous, patient and downright irreplaceable. Caring for the world and giving back has been important to me, and I hope to be a role model to both my nephew and my own future children, as Kendra was to me. 
Wonder Woman is my idol (other than my sister, of course), and one of her quotes is "Only love can truly save the world." I actually have it tattooed on my spine.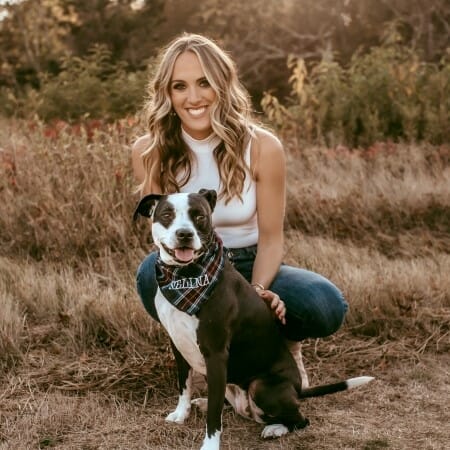 Specific to the USO, I first began volunteering because I was notified that a new center had opened nearby and they were looking for people to help keep the center open. As I learned more about the organization, I realized how large of an impact they can make on the military community. There are many service members who are on base alone, without their families. Most of them come in for a friendly face or a conversation, or to tell a story. I love stories – both telling them and listening to them – and it is amazing how different everyone's lives are, especially from mine – different upbringings, travel experiences, interests.  
The USO started in 1941, which got me thinking about both of my grandfathers and their service to the United States Navy, specifically how both of them would have benefited from the services the USO offers now, including support for their family members in the United States.  
Describe your volunteer role with United Service Organizations
With the USO, I serve as a welcome center representative at the Submarine Base New London in Groton, Connecticut. My duties include greeting active duty service members and their families as they enter our doors, answering questions, making sure they always have snacks and drinks available, and creating a relaxing and inviting environment.  
Outside of the center, I have volunteered by serving doughnuts and lunch at submarine deployment send-offs and homecomings, have participated in handing out 100 brand new bicycles before the holidays and set up a shopping experience for military children to select their new backpack and school supplies before the school year.  
My passion for the USO has grown through my work. When our center's director recommended that I consider applying to represent the USO in the Boston Marathon, I had no doubt about it. Over the last several months, I have been training and fundraising for the event on April 17. It is my commitment to raise $20,000 for the USO, all of which will be allocated toward resources and programs that the USO provides and holds worldwide. 
What's been the most rewarding part of your work?
Neither of my grandfathers talked much about war or their time in the Navy, but we have lost both of them in the last three years and I felt that volunteering with the USO was the best way to repay the support they received many years ago and to keep their legacies alive. When I run the Boston Marathon in a few weeks, I will be carrying a photo of both of them pinned to my singlet, and will be wearing both of their dog tags on my body. 
Being able to form relationships with people who are different from me, whom I may not have met otherwise, is also rewarding. This applies to both volunteers I am serving with and those I am serving. In addition, I love seeing the growth and progression within the communities that I am serving and knowing that I have played a part in the innovation of programs that has gotten them one step closer to where they want to be in the future. 
Are there any future partnerships, programs or events that you are excited about?
Right now, my future is focused on running the Boston Marathon on behalf of the USO, and then I will decide what the next exciting program is!  
Why is it important for others to get involved with causes they care about? 
There was a time when I was younger that I recall complaining about the way something was going at school. It was a club that I was hoping to be part of, and I told my parents that I did not want to be part of it after one meeting because I felt they were disorganized, messy and cliquey. My dad said to me that I shouldn't walk away, and instead stay in the club and find ways to make the club a better environment for myself and for others. He said in order to see positive change and progress, you sometimes have to be right in the mud working on it.  
We are all capable of sitting back and watching, avoiding challenges or efforts, but if we truly care at the end of the day, we will step in the mud, sometimes up to our ears, and work for what we believe in, for the communities and the causes that mean something to us.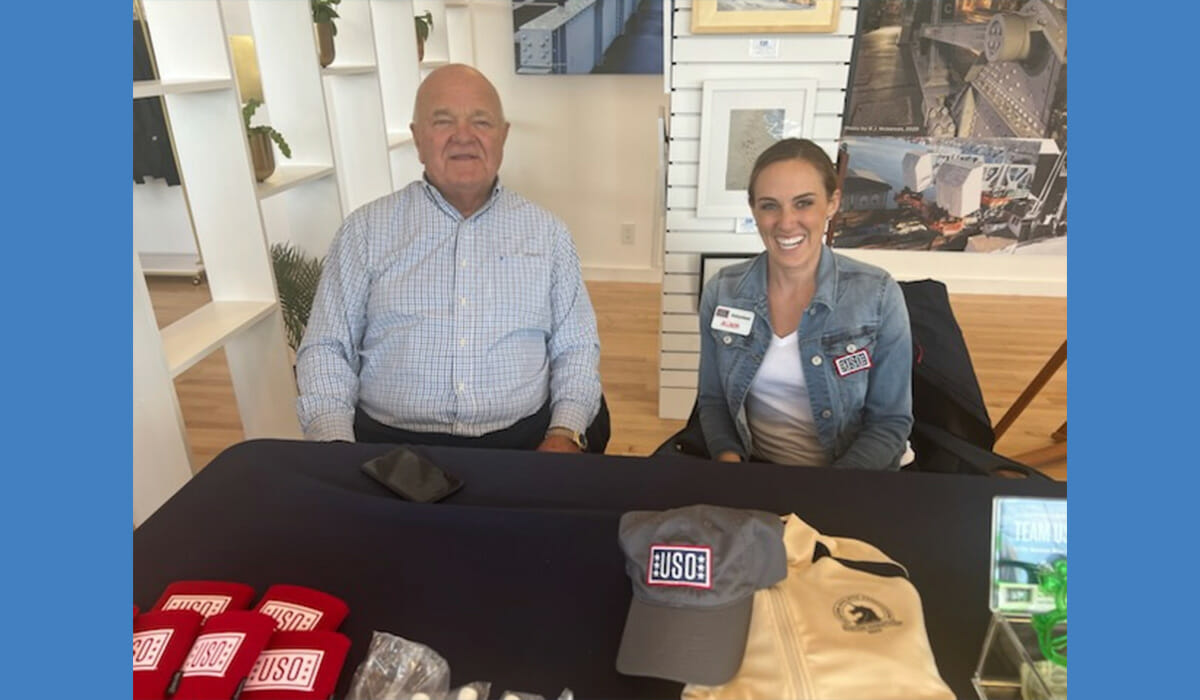 What do you want people to learn from your story?
If anyone wants to volunteer, but is not sure where to start, they should check first with their heart. We all have a story, something that has happened to us or a loved one, or a friend who is part of a community that could use extra support. 
I would like to share the story behind why I am running the Boston Marathon in support of USO. 
I am representing Team USO because I truly believe in the mission to strengthen America's service members by keeping them connected and grounded to home regardless of their physical location. I have seen the direct impact that the USO has made on people both through my volunteer work at the USO (Submarine Base New London), and personally via friends and family. 
Both of my grandfathers served in the United States Navy, and I grew up learning about their experiences during World War II and beyond. My paternal grandfather was part of the first underwater demolition team which eventually became the SEALs, and my maternal grandfather was a radar systems operator, following both his father and grandfather in the career. We lost one in 2020 at age 96, and the other in 2021 at age 92. On August 3, 2015, I was stopped on I-287 in New Jersey, like the many cars around me, when a distracted driver slammed into the rear corner of my car. She was driving 57 miles per hour and threw both of us into the guardrail. I was lucky enough to walk out of the car on my own and into the next vehicle, but the injuries within my neck and back will never go away. While distance running was not something I enjoyed doing previously being that I was a sprinter in high school, I realized that it would be my best measure of progress since the accident.  
Approximately two years after the accident, I ran my first race, a 6K, followed by a 5-mile race, a 10-mile race and then a half marathon. I was in such disbelief that I could possibly finish the half marathon that I did not tell anyone I was running it, in case I didn't finish. While I hit neck pain around mile 8, I successfully ran another half marathon just over a year later with no pain at all! Since then, I have added seven more half marathons to my list. To me, this marathon could be a one and done, or it could be the beginning of many more marathons. Regardless, I want this first one to be the most meaningful, and not just because I run and finish it.  
I want to run in a city that means something to my family and where the roots run deep. While I may be born and raised a true "Jersey girl," Boston holds a special place in my heart.  
Join the Global Volunteer Month celebration! Download our Global Volunteer Month toolkits and access resources to encourage volunteerism and civic action, recognize volunteers, and raise awareness for your organization's needs and funding opportunities. 
Share this post