Soccer Aficionado Uses the Sport to Impact Underserved Kids Worldwide for Good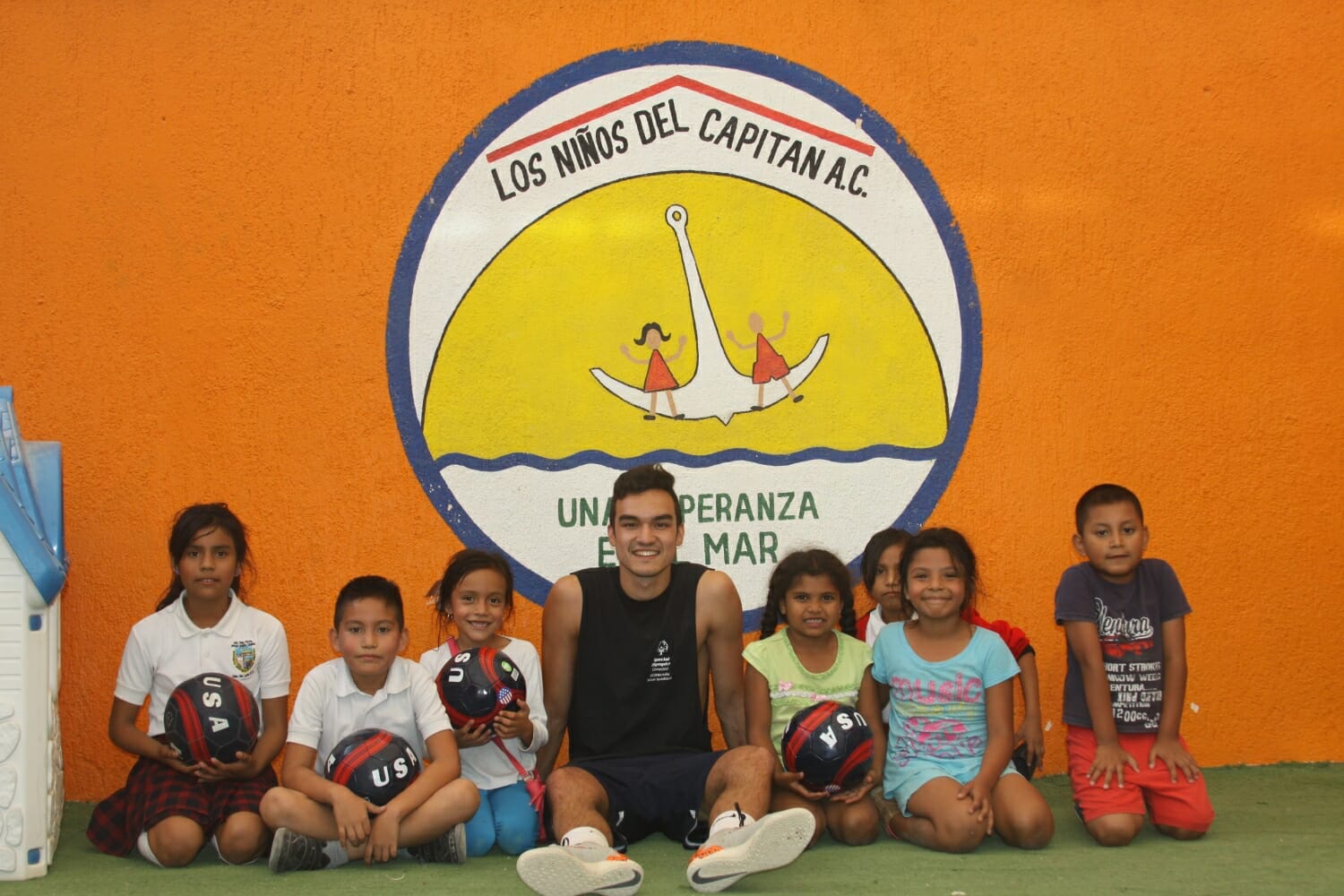 Language can create barriers. But, for Stephen Schirra, soccer is a universal communicator that breaks them. Since college graduation, he's used the sport to positively influence thousands of underprivileged children worldwide.
At age 23, Schirra founded Around the Worlds, Around the World, a 501(c)(3) nonprofit organization dedicated to teaching children the fundamental tenets of soccer — but, it's much more than that. It's a vehicle to bring support, love, and encouragement to individuals who, otherwise, face harrowing circumstances.
"I see soccer as an outlet for these kids," he said. "I get to see the smiles and joy on their faces when they can just be a soccer player for a few hours."
To date, he's worked with roughly 3,200 children, hand-delivering 1,105 soccer balls, in 12 countries via 65 partnerships with orphanages, refugee homes, schools, and feeding programs.
As a high school student in Connecticut, Schirra coached younger children, igniting the desire to continue making an impact globally. After receiving rejections to partner with several aid organizations, he knew he'd have to start small. With $100, in August 2015, he purchased 20 soccer balls and traveled to work with the first group to accept his volunteer offer — an orphanage in Lima, Peru.
There, he taught children about soccer and influenced their daily lives. For several weeks, he lived, ate, and played with them, listening to their stories and offering emotional support. His subsequent workshops have been much the same — a mixture of sports instruction and friendship.
And, more programs are in the works. Schirra has plans to travel to Brazil, Honduras, Trinidad & Tobago, Portugal, Spain, South Africa, Cambodia, and Thailand.
The impact doesn't stop there. On June 1, Schirra's organization will award its first $1,000 scholarship to a student from his high school who has made a difference in the community through sports. The scholarship is supported by a permanent fund and will be available yearly.
"This is all about building a legacy," he said. "Creating something that can last forever after I'm gone."
Check out All For Good to find opportunities to volunteer in your area.
Share this post