Teen Sends Care Packages to Children Diagnosed with Rare Diseases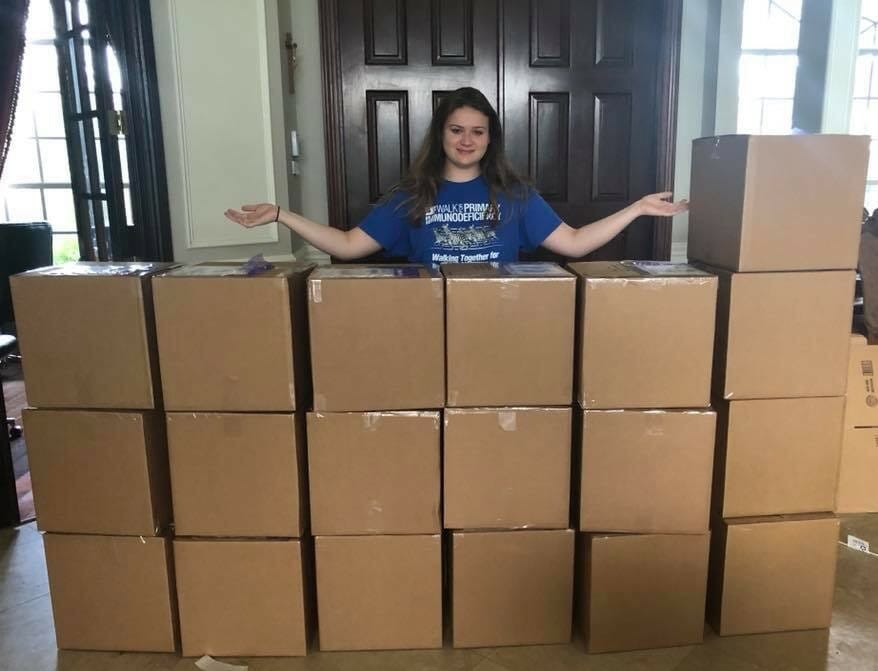 Jena Delaney says sitting with her sick 8-year-old younger brother while he was poked and prodded with needles made her decide he needed a fun distraction that would put a smile on his face while receiving treatment.
What the then high school sophomore came up with: a basket filled with games and snacks to keep her brother and older sister, both undergoing treatment for similar immune deficiency issues, busy while they spent hours and hours receiving medical infusions that were critical for their well-being. Realizing the delight her gift had brought, Jena decided to share that experience with other children fighting rare diseases.
Launching GotStripes for Kids Inc. in 2017, Jena has assembled hundreds of "Zebra to Zebra Infusion Day Care Packages" for children fighting rare diseases that require infusions across the country, and the 18-year-old Palm Beach Gardens, Florida resident is today's Daily Point of Light award honoree. Points of Light spoke to Jena to learn more about her volunteerism with GotStripes for Kids.
What inspires you to volunteer?
I get so much out of volunteering – my service benefits me just as much as it helps other people. Through volunteering with GotStripes for Kids and being exposed to children facing really tough health situations, I've been inspired pursue a career in the medical field. You meet different people, fighting different diseases, you don't always know their background or what they're dealing with. My service has shaped me into who I am today, and it's changed my whole perspective.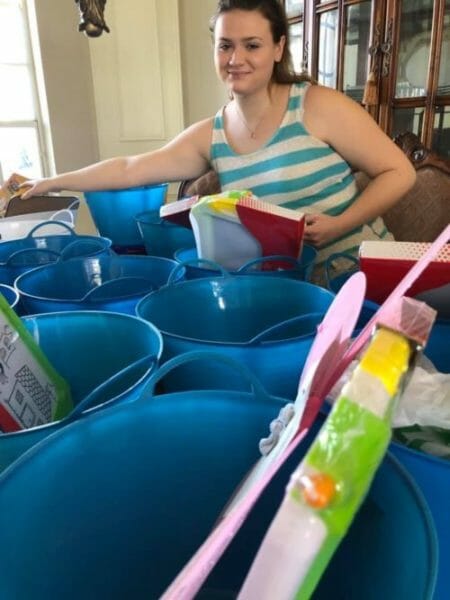 Explain your organization's name, "GotStripes For Kids".
The saying goes that doctors are trained to think "horses" when they hear hooves, because they're trained to think of the most logical diagnosis. We work with children that are facing rare diseases, and these kids are the zebras, their diagnoses are not what doctors would expect when they first hear hooves. That's what makes our care packages even more important, because these kids need some real kindness in their lives. We send care packages to kids under 18, and they all receive lengthy drug infusions.
Describe your role at GotStripes For Kids.
I receive emails from parents requesting baskets for their children about every other day. Once, I received 60 requests for baskets in one day alone. I'll select which candidates are going to receive care packages that month, and then contact the parents to let them know that a basket is headed their way! Parents are usually so excited when they hear from me. Some kids are on the waitlist for a couple of months before receiving a care package, just because we've had so many requests. I also manage donations, fundraising and gathering supplies for the baskets.
What's in these care packages?
We've sent 300 boxes across the country thus far, and I assemble them and send them out as fast as I can, because demand is high. Usually, there's 1 or 2 big toys like a board game or stuffed animal. We include some snacks, candy, chips. Always Play-Doh (laughs). Little toys and activities that keep their hands busy while they have to sit and receive treatment.
What does it feel like to know you're helping put a smile on a sick child's face?
It's awesome. I never thought I'd be able to impact so many people in such a small little way. To me it seems so simple, but to these children, who are often stuck in a chair for hours while being infused, receiving this surprise might change their entire day.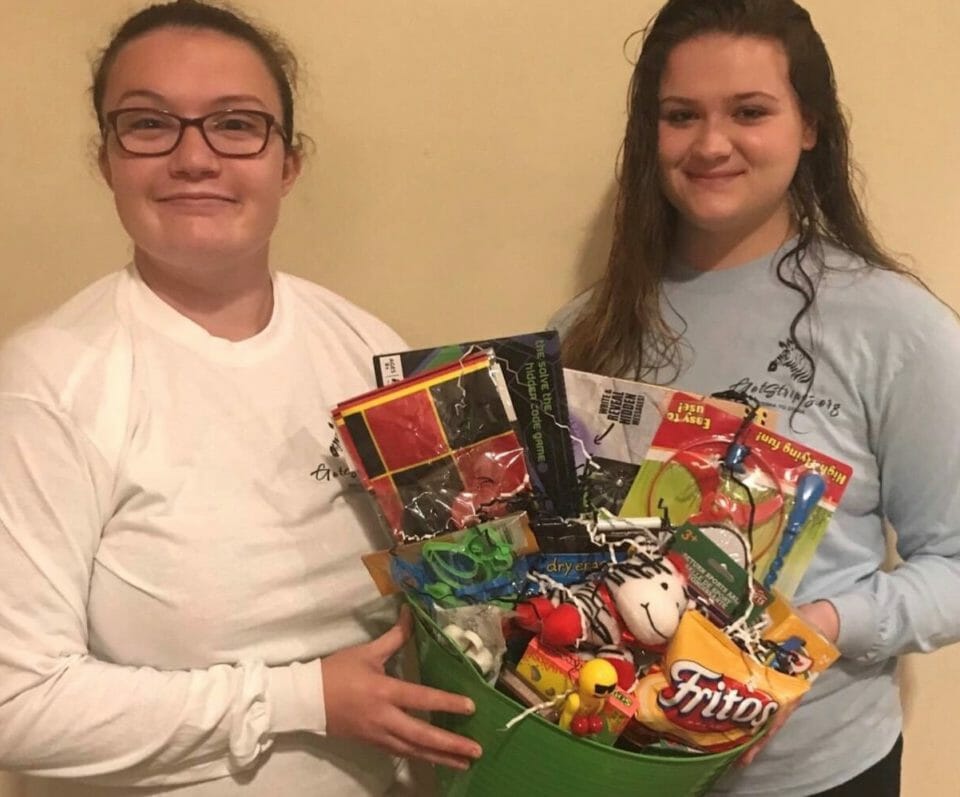 Share one personal story with me from your volunteerism.
When I first started the program, I received a thank you letter, which I've kept to this day, from a child who received our care package. The child was suffering from a disease that made it difficult for them to write, but they took the time to hand-write the thank you letter to me. Receiving that note was incredible, because I knew how much the basket meant to them.
What's your message to others who want to give back to their community?
I was so young when I started my organization, it was born from a really simple idea. Wanting to care for my siblings and make their lives easier and happier was a very emotional experience for me. Finding the passion behind that experience really changed me, and it's an incredible way for others to give back and relate to other people better.
What do you do for fun?
(Laughs.) I hang out with my friends, that takes stress away from school and everything really. I also love paddleboarding. I go to see the movies sometimes.
How can readers help?
We have a PayPal account for donations for our baskets and supplies. Please visit our Facebook page for more information about how you can give back: https://www.facebook.com/gotstripes.org/
Do you want to make a difference in your community like Jena Delaney? Click here for local volunteer opportunities.
Share this post