This Fish Story Gives all Anglers a Chance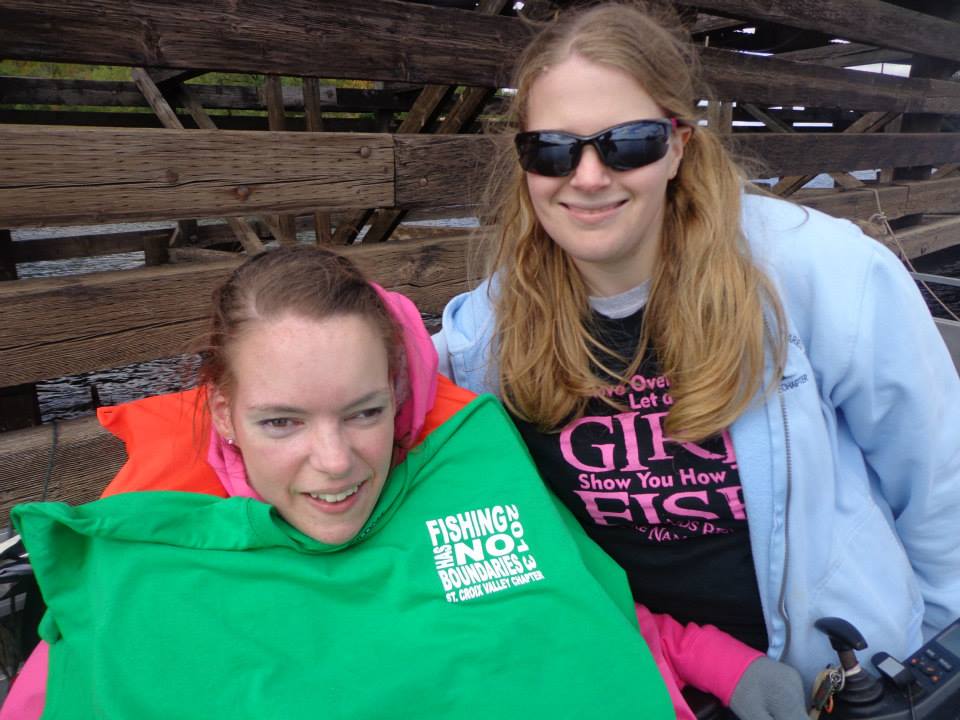 When Heidi Overman first started volunteering for Fishing Has No Boundaries, she was a five-year-old Brownie and her job was to carry fishing tackle from the dock to the boats lined up and waiting. Today, 31 years later, she is the chair of the Hayward chapter which has hosted more than 4,800 disabled anglers for their annual two-day fishing event. Fishing Has No Boundaries (FHNB) is a national non-profit organization that provides a safe and fun environment for people with disabilities to go fishing, using adaptive fishing equipment and volunteer guides to give everyone the chance to land that big fish.
Heidi is committed to making a difference in her community and she is today's Daily Point of Light Award honorees. Points of Light spoke with her about her commitment to service.
What inspires you to volunteer?
I love being able to offer all kinds of people the opportunity to enjoy the great outdoors. After I'd experienced how gratifying that is, even as a little girl, I made the conscious decision to keep volunteering. I see that as people enjoy the sport, they learn more about themselves. When they see they can easily go fishing, then so many other doors open.
Describe your volunteer role.
As chapter chair person, I lead the organization and plan the monthly board meetings. As a board, we figure out fundraising ideas and plan the annual two-day fishing event, which involves a lot of logistics and volunteer coordination.
What's the most rewarding part of your work?
It's so rewarding to see our anglers learn about and use adaptive fishing equipment that can also work in other settings. It's great to see the same anglers come out each year. We are really a family. Lots of hugs and high fives. And when they come back to shore with a string of fish – it's the best.
What have you learned through your experiences as a volunteer?
I've had to learn how to lead. I was in my early 30s when I became chair person, and most of the board and other volunteers were much older than me. I didn't really know how to manage and budget and deal with all the logistics of a big even and financial expectations of a non-profit, but I've learned!
Are there any future partnerships, programs, or events that you are excited about?
Always excited about the next event which is our annual fishing weekend in May. We will be helping 130-150 anglers catch some fish!
What kind of adaptive equipment do you use?
We work with individuals with a wide range of physical and/or cognitive disabilities. There might be an electric reel or reel grippers, for instance. For the visually impaired, there is a long white pole outfitted with batteries, so the pole vibrates when there is a fish on the line. For the hearing impaired, there are rods with lights that flash when there's a fish tugging on the line. Plus, there are two volunteers with each angler to help along the way.
Why do you think it's important for others to give back?
The volunteer benefits as much if not more than the recipient of the help. Volunteering gives you a new point of view and perspective. Human interaction becomes more important than being fixated on your phone. Treating others with respect becomes the priority.
What do you want people to learn from your story?
I just hope people will take that initiative and volunteer to find a way to help others.
Do you want to make a difference in your community like Heidi? Visit All for Good for local volunteer opportunities.
Post written by Beth D'Addono.
Share this post