Using Sports as a Way to Connect With At-Risk Youth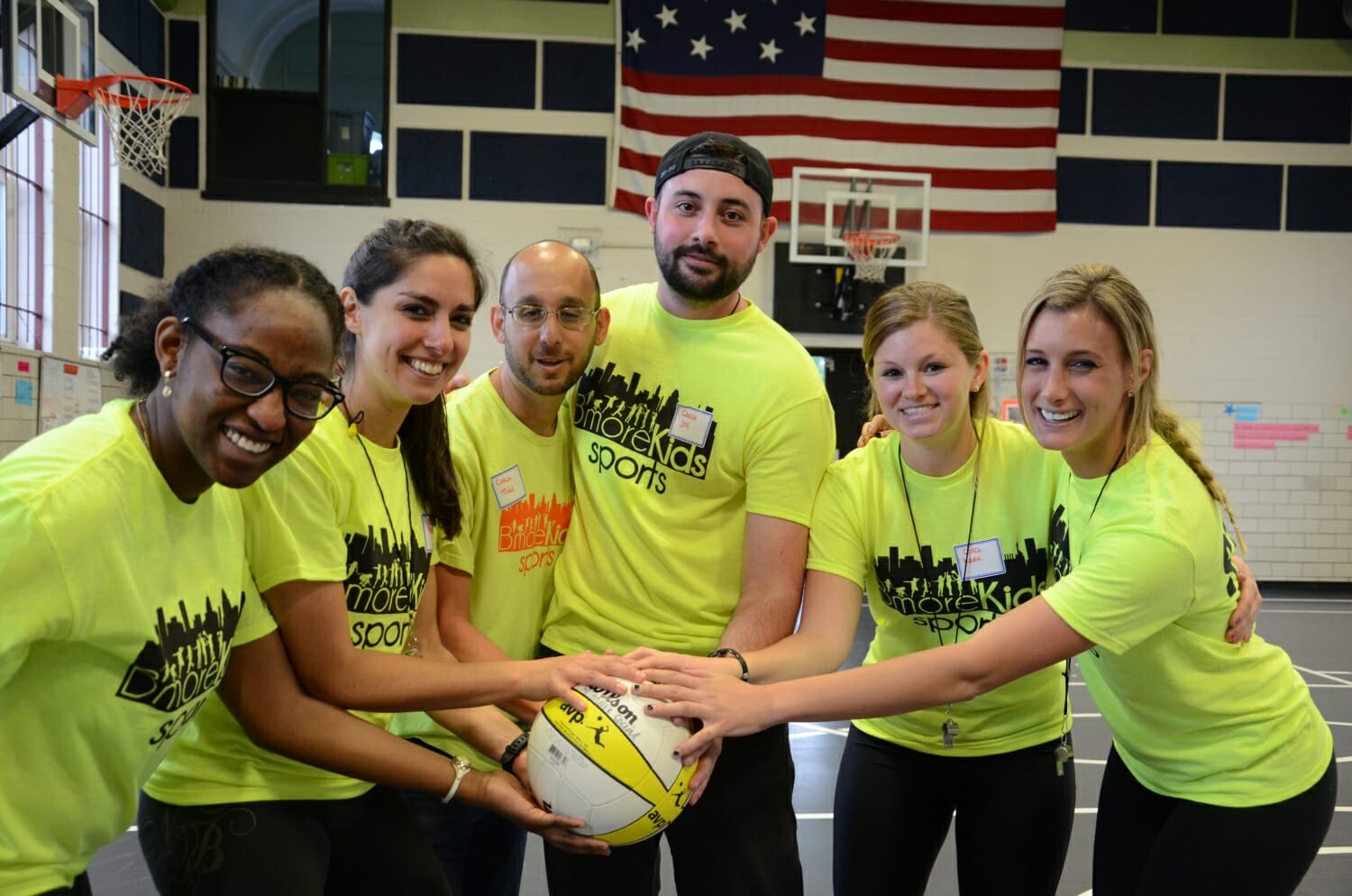 In her job as a fellow with BaltimoreCorps, 27 year old Stephanie Alphee focuses on mentoring and STEM education for 9th and 10th graders in Baltimore. In her free time, she supports another aspect of youth education, interventional recreational sports. A volunteer with Baltimore Volo City Foundation since 2015, Stephanie coaches at risk kids from ages five to 13. The program gives these kids the opportunity to play a variety of sports in a fun but structured environment at no cost to the family, as well as eat a healthy meal after play is done. Besides helping kids be active and develop social skills, the mentoring program offers positive adult role models and, in some cases, the only safe space for the kids to play outdoors.
Stephanie is committed to making a difference in her community and she is today's Daily Point of Light Award honorees. Points of Light spoke with her about her commitment to service.
What inspires you to volunteer?
My passion is for at risk youth development. As a kid growing up in Long Island, my parents worked and had a long commute into the city, so I was always involved in some type of afterschool program. I remember how enriching those experiences were for me. I met some mentors who really helped shape my life. Providing a positive adult role mode, a healthy meal and activities that keep kids off the street is incredibly inspiring.
Describe your volunteer role.
I started volunteering with Volo City Kids, formerly BMoreKids Sports, first as a coach in various sports for Baltimore City kids five to 13. The idea is recreational intervention, to get kids engaged, active and having fun. I'm a member of the foundation's Junior Board as well and help with fund raising and development. But I still coach volleyball, soccer and even flag football.
What's been the most rewarding part of your work?
Being able to share a passion of mine that isn't so academic. I love doing the STEM work in my job and helping kids achieve academic goals. Not every child is going to excel in academics. Volo City Kids' programming touches kids in a different way. Playing sports for fun encourages social development and in some cases helps with anger and behavior issues.
What have you learned through your experiences as a volunteer?
My volunteer work has helped me become more familiar with the way a lot of people live in Baltimore City. I believe I've grown in both empathy and knowledge. I started volunteering in the aftermath of Freddie Gray's death – and there was clearly a lot of pain, separation and division within the city. I see that the love of sports is a universal language and this program creates bridges – even between people of color from very different walks of life. Baltimore Volo City Kids helps transcend divides and open space for conversation.
Are there any future partnerships, programs, or events that you are excited about?
I'm just looking forward to continuing to work with Baltimore Volo City Kids – there is always something going on. I also am excited that a lot of Millennials who are involved in sports leagues now volunteer with us, helping kids who look and live very differently from them.
Why do you think it's important for others to give back?
Because giving back offers an opportunity to learn more about yourself and your communities.
What do you want people to learn from your story?
That volunteering offers an opportunity, not just for giving back, but for personal growth that the volunteer wouldn't have otherwise.
Do you want to make a difference in your community like Stephanie? Visit All for Good for local volunteer opportunities.
Post written by Beth D'Addono.
Share this post