Veteran Finds His True Passion in Giving Back to Military Families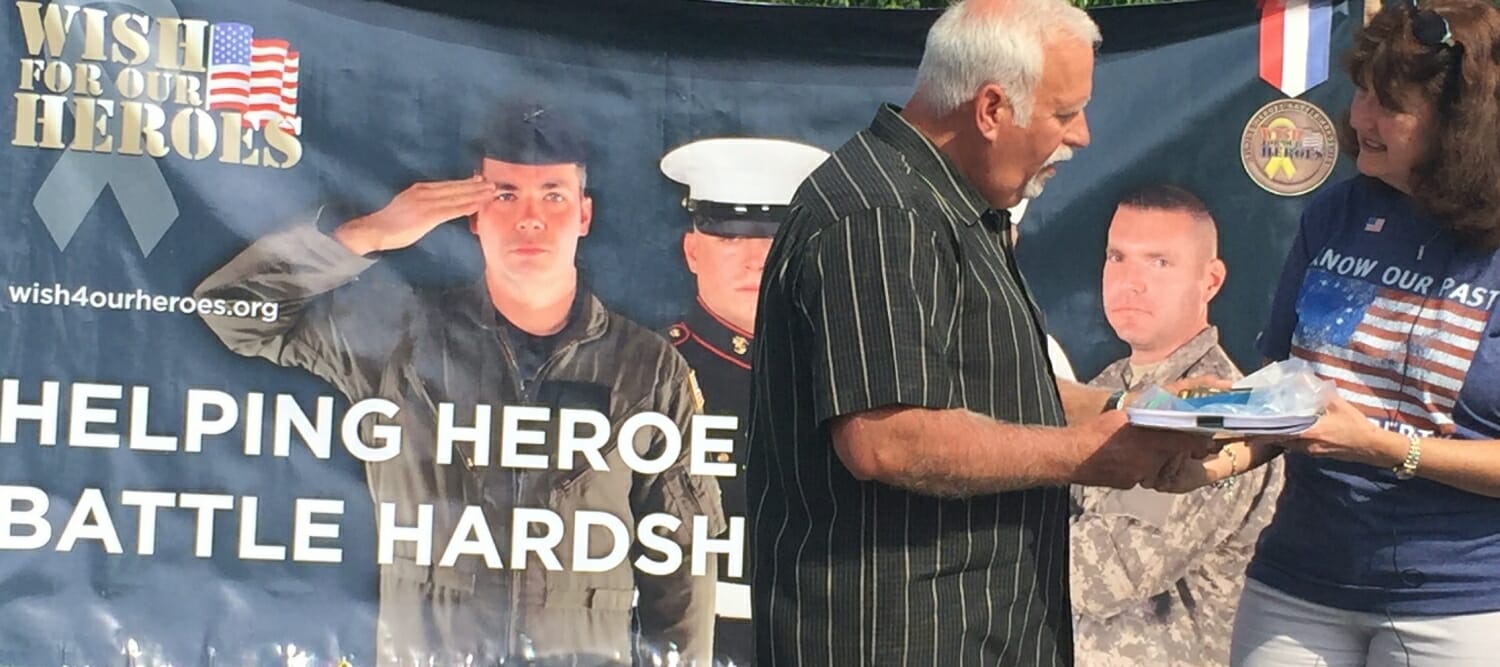 Rare is the person who knows what it's like to serve in all military branches. It offers a unique glimpse into military families' struggles and daily needs.
After a 26-year career in active and reserve duty, Michael Dean devotes 30-35 hours weekly (on top of his career with the U.S. Department of Defense) in unpaid service to the families who devote much to the nation.
"Volunteering is important to me because we must remember the military families and the sacrifices they make to support their soldier, sailor, marine, or airman," Michael said. "They deserve our support, too."
Most significantly, he gives back through the Wish for our Heroes Foundation, a 501(c)(3) organization dedicated to meeting families' basic needs, such as assisting with car and home repairs to putting food on the table, when other resources are unavailable. Since 2009, the Foundation has raised more than $12 million and granted 3,100 wishes, touching 60,000 lives. Since 2015, he said, $450,000 have been allocated in food support alone.
Since 2013, Michael has volunteered 2,000 hours, delivering wishes, monetary and otherwise, to families directly. For instance, he presented recovered medals to the family of a World War II veteran. He also supports the foundation as an author, donating 100 percent of the proceeds from his book, "Send Me: A Soldier's Story."
Through interviews on his weekly veteran-produced radio show, "Got Your 6," he provides information and access to resources for veterans residing in 20 counties in Indiana and Illinois. To date, he's produced 62 shows, helping veterans identify correct contact information for needed programs.
As a leader of monthly veteran support groups for all branches and volunteer for suicide prevention awareness programs, Michael is also motivated to volunteer by personal loss. In 2016, he organized a remembrance walk, honoring his 7-week-old grandson. All proceeds supported the Franciscan Alliance for Women Pregnancy Infant Loss.
Next year, Michael plans to launch another volunteer avenue – a television show. With a venue (a military museum) selected and funding in place, the show will build upon his existing activities to enhance military families' lives.
"This has been my passion – helping and supporting our military families," he said. "Through all of this, I hope to inspire others."
Share this post