Volunteer Shares Innovative Health Tech with Underserved Regions Across the Globe
Meet Daily Point of Light Award honoree Kasyap Chakravadhanula. Read his story and nominate an outstanding volunteer or family as a Daily Point of Light.
In low-resource communities and developing nations worldwide, there are severe shortages in health workers. 57 countries around the globe report a critical shortage of healthcare workers, a deficit of several million doctors and nurses and counting. For clinicians in underserved areas, providing health care with dwindling resources has become a pressing issue. For 17-year-old Kasyap Chakravadhanula, the growing divide between the haves and have-nots was a problem he couldn't ignore.
"My goal is to give doctors and health workers in these regions a seat at the table," says Kasyap, "to talk about issues and make decisions so technologies can adapt to further their own needs and create equality."
Driving technology solutions to bridge disparities in healthcare, Kasyap, a high school senior from Scottsdale, Arizona, launched Medical Bridge Project in 2018, an organization dedicated to unifying health education and the future of technology in low-resource areas suffering from a shortage of medical professionals. The teen's service is motivated by a natural curiosity and determination to help others.
"My mom is a biologist. My dad has worked in healthcare for 20 years. A lot of people in my school want to be doctors. I've witnessed how implementing technology and research in healthcare can change lives. Seeing the potential of all these technologies and getting excited about how they can be applied has sparked this (drive for service) in me."
That window into next era healthcare has meant that Kasyap has been able to work with over twenty hospitals across the world thus far, addressing critical health gaps for the most vulnerable populations by harnessing available resources around the world, including locations in Costa Rica, Egypt, South Africa, Rwanda, Zambia and many more. Just one recent innovation, an Immersive Training Program which uses low-cost virtual reality, has propelled Medical Bridge forward and has been indispensable amid the COVID-19 pandemic. As well, doctors use Medical Bridge's AI technology for education and to help validate models through collaboration with researchers.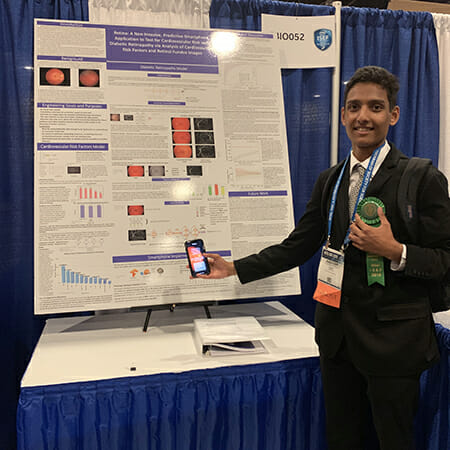 The health training technology, Kasyap says, is being integrated into hospitals that have had to limit practitioner training to decrease the risk of exposure to staff during the pandemic, and also serves as an effective recruiting tool for regions and doctors that don't have full-scale surgical facilities and traditionally lose medical talent to countries with more developed medical technology.
"We are working with Nelson Mandela Children's Hospital in South Africa as they transition to what they call a "new age of health" in their hospital. I wanted to (share our tools) because the staff wanted to catapult their technology. The goal when I started (Medical Bridge) was to help hospitals in different regions and perspectives in these new technologies. That was my dream. When they thanked me for this initiative, that was really great. It's one thing to start an initiative and have a goal, it's another thing for someone you're working with to actually tell you've made a difference for them. That was really cool."
Through collaborations including Arizona State University, 4Afrika and Healthcare Intelligence, Medical Realities, International Medical Corps and many hospitals, medical schools, and research facilities around the world, Kasyap's volunteerism extends beyond Medical Bridge, as he raced to offer assistance during the pandemic as a co-founder of Remidi-19, an organization founded by five Arizona high school students who are using cutting-edge technology to help alleviate the national social repercussions of COVID-19. A fellow Remidi-19 co-founder and classmate, 17-year-old Ritvik Warrier, says Kasyap's passion to help others has been an invaluable part of their efforts to share information with the public about the progression of the pandemic and donate 3D printed equipment to front line workers.
"Kasyap has by far, one of the greatest work ethics I've ever seen," says Ritvik. "He's incredibly driven, he'll sometimes sit down for hours at a time to get something done. He's passionate about our work and sees the greater cause and effect. (Kasyap) doesn't just do things to say he accomplished something. He does things for the greater good."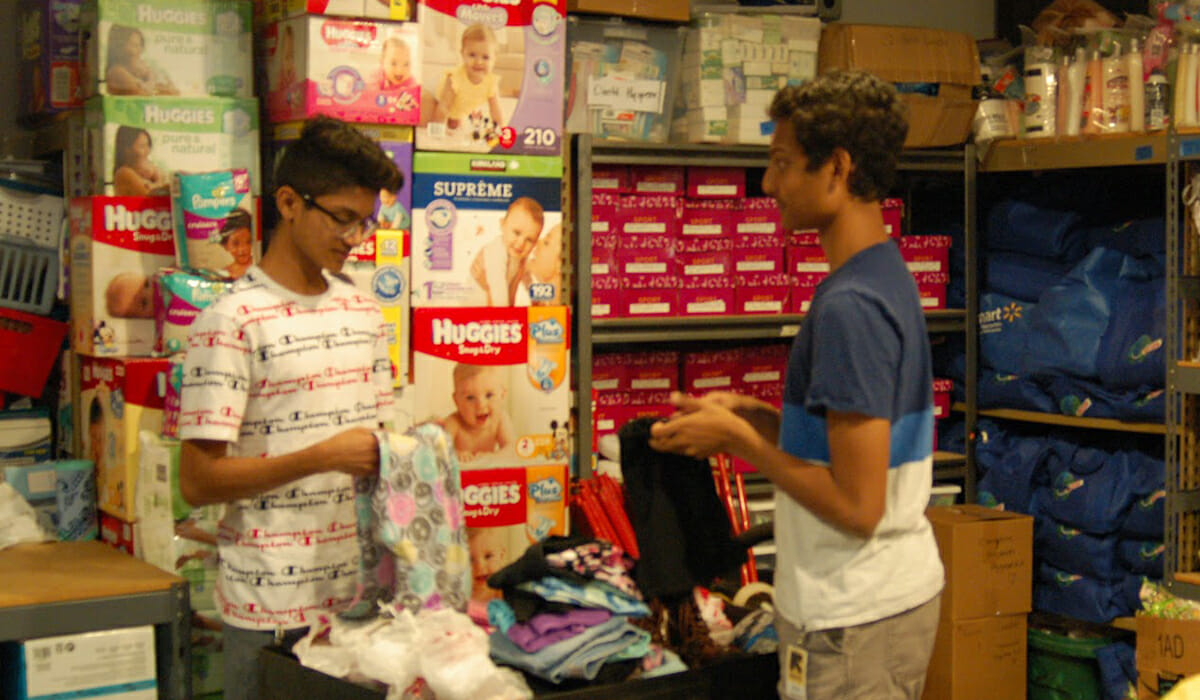 Kasyap's service has also focused on aiding refugees in his community, as a co-founder of Youth for Refugees (YFR), routing vital supply packages to refugees who were in lockdown during the pandemic. Additionally, through YFR, in collaboration with the International Rescue Committee, Kasyap works to help those around him feel more welcome in their new communities. By serving others for the greater good, Kasyap is taking steps to unify his community and individuals across the globe. Starting first with health equality, Kasyap says his work is more important today than ever before in creating a future where people have a say in their own wellbeing.
"We are redefining inclusiveness by bridging gaps in health using emerging technology. By offering technology, we are giving people a voice in their own wellbeing. There's so much going on in the world, even besides the pandemic, that can take us away from unity. I hope my volunteerism can help to restore some of that unity and bring us together to talk about these issues and ultimately, create some equality in the world."
Do you want to make a difference in your community like Kasyap Chakravadhanula? Find local volunteer opportunities.
Share this post