3 Ways to Support Relief Efforts in Ukraine Right Now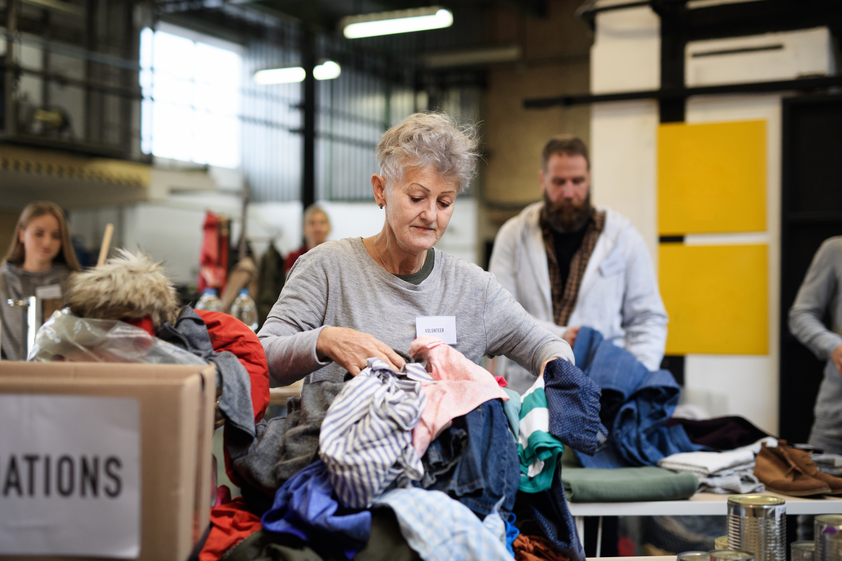 LEARN MORE ABOUT DISASTER RESPONSE
Update: We have added trusted organizations seeking support that have activated local and international relief efforts.
Points of Light will continue to provide updates on new and developing opportunities for support.  Follow us on Facebook, Twitter, Instagram and LinkedIn for updates on how you can help.
Points of Light and our Global Network stand in solidarity with the people of Ukraine who are being impacted by attacks of war that are placing millions of lives at risk. As images of people fleeing their homes and seeking refuge are broadcast across screens around the globe, it's natural to feel an urgency to help. You can have an impact, no matter where you are in the world. Below are three ways you can support relief efforts, as recommended by Points of Light and our Global Network disaster committee.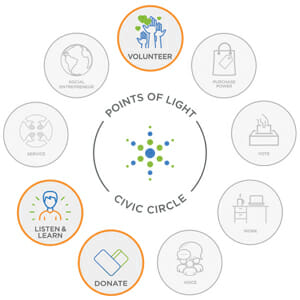 Donate.

Research and give to

a reputable international relief organization

or one of our network affiliates listed below. Cash donations offer flexibility for organizations to respond in real time to people's developing needs. Organizations are able to direct your dollars to the most-needed resources and put them in the hands of

experienced responders, giving them the tools they need to help people recover. Do your research first so you can be sure that the organization you plan to support is legitimate. See our list below of trusted organizations.

Register to volunteer.

While there is limited access for humanitarian relief efforts right now, working in in the aftermath can be both dangerous and complex. It's crucial not to self-deploy. Until a need has been identified and the impacted community has requested support, volunteers should not enter. In the meantime, there may be opportunities to support relief efforts from home or in your community. Find a

Points of Light Global Network

affiliate in your area to learn how local organizations are responding to the events in Ukraine.

Be patient.

The recovery process of any crisis or disaster can last much longer than the news cycle. There will be a persisting need for donations and volunteers for

years to come. Stay informed by listening and learning

to find out what the community needs. You can also

use your voice

by sharing on social media to raise awareness about long-term recovery needs.
When a crisis unfolds, we know that acting globally means acting locally. That's why we look to elevate and support our most valuable resources in the region, our Global Network affiliates. Our affiliates in the vicinity of Ukraine are positioning themselves to respond to needs as they arise.
---
Here are several trusted organizations seeking support that have activated local and international relief efforts: 
Share this post