4 Ways to Make Volunteering More Inclusive for All Abilities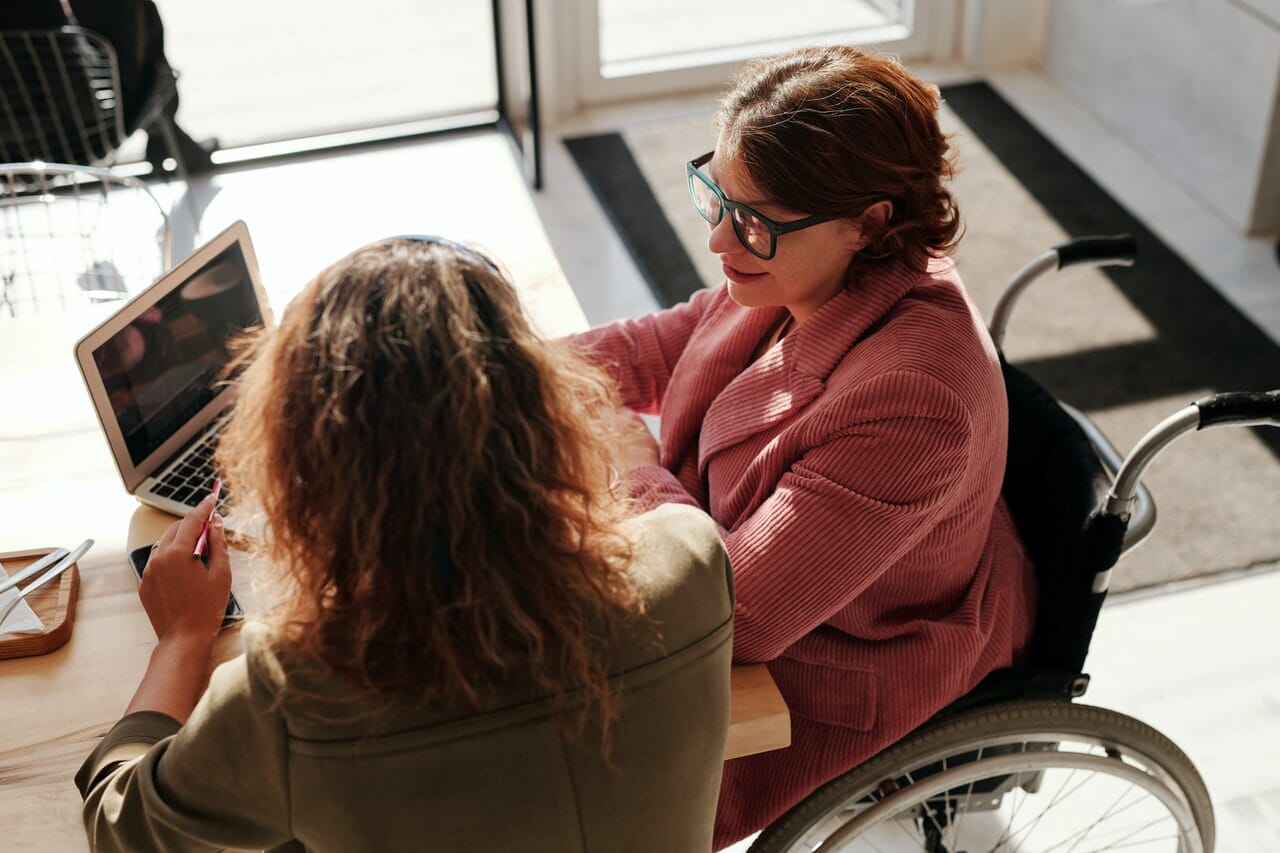 Throughout October, we recognize the opportunity for all people in all walks of life to give back. This month is Disability Employment Awareness Month, and also recognizes Invisible Disabilities Week, so there is no better time to highlight how every person should have the opportunity to use their talents to volunteer.
Small and strategic changes to how programs are run can produce substantial positive impacts for organizations, volunteers, and the people they aim to serve. Organizations can significantly benefit from hearing new ideas and solutions from fresh perspectives, understanding challenges faced by other individuals, and increasing confidence in the community by showing an accurate representation of themselves. Moreover, diversity in volunteers will inevitably make a program more sustainable with a significantly broader pool of potential volunteers. By being more inclusive, every person can have the opportunity to give back and allow their unique talents and abilities to shine.
Having an inclusive volunteering program may also better reflect a demographic that an organization is hoping to serve, which will provide more insight into the program's needs, actions, and aims. There is a vast array of research into why volunteering should be made more inclusive, including some from our Global Network affiliate VolunteerCanada. Here are four ways in which your volunteer program can be more made inclusive.
Limit barriers to access
NCVO Knowhow, which provides support and advice for voluntary and charity organizations, found that individuals with different abilities and those needing extra assistance are 7% less likely to volunteer than people with no disability. Unfortunately, many people who require additional support are excluded from contributing to volunteer efforts because of a lack of opportunity and access barriers. Ask yourself what barriers your organization faces – is the volunteer space handicap accessible? Does the project require full mobility or sensory input? Then ask yourself and your team how you can solve them.
Offer mentorship support
The individualized needs of people with different abilities may be easier to tackle by providing a dedicated point of contact within the volunteer organization. This mentor can provide support from the recruitment stage through the induction process and be available for regular check-ins on an on-going basis. By nurturing open dialogue between a mentor and volunteer, any specific additional needs that may arise can be more quickly overcome in confidence with the least amount of bureaucracy.
Focus on the individual
There is a lack of publicly available information regarding what support people with different abilities require to volunteer. However, every person's abilities are unique, and as such, there cannot be a one-size-fits-all method for engagement and facilitation of more inclusive volunteer programs. By embracing a person-centered attitude and helping remove the barriers faced by each person involved, it is easier to move forward in a positive direction and adjust where needed.
Prioritize investing in inclusivity
There are a variety of benefits that inclusive volunteering can have for the organization, the volunteer and the community. Volunteer organizations need to provide sufficient investment and engagement so that the skills, resources, time, and experience is available to provide people with additional needs the opportunity to volunteer. Being a functional, inclusive volunteer program is easily attainable if all organization levels are committed to it.
Share this post