There's Still Time to Get Involved on Election Day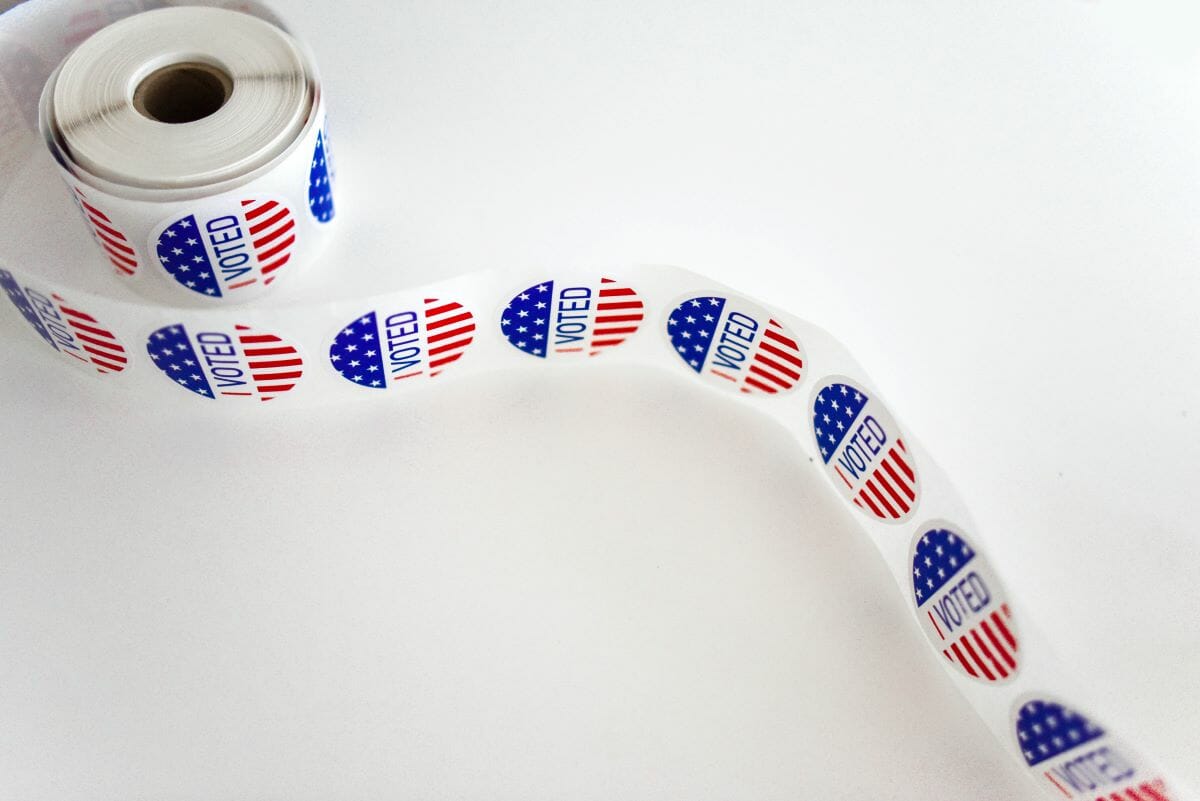 Civic Alliance x Points of Light Election Day of Service Toolkit
At Points of Light, we join our friends and partners at Civic Alliance in the shared belief that every individual should be able to live their most civically engaged life, and voting is a main component of that. In fact, in Points of Light's recent civic engagement research, 78% of respondents said post COVID-19, voting will be more important than ever.
But with less than a month to the election, many are wondering if there are still times to get involved. Good news – in addition to actually voting, there are still ways you can engage and help get others involved.
Below find individual and community-oriented volunteer opportunities as well as volunteer opportunities with local, nonpartisan nonprofits.
Volunteer with Local, Nonpartisan nonprofits
Serve as Poll Worker
Power the Polls is recruiting poll workers to ensure a safe, fair election for all voters. They are focused on recruiting healthy, low-risk candidates to ensure that those workers most susceptible to the coronavirus are given the space to take care of their health, while still keeping polling sites open and available for efficient in-person voting.
There are many kinds of jobs for poll workers to do, including helping voters maintain physical distance in lines, wiping down machines and equipment, and helping voters check in, understand their ballots, and cast their vote. With absentee and mail voting, poll workers also help open and count mailed ballots. Some jurisdictions may already be filled, but you can reach out and find out where there is a need. Sign Up Here.
Hotline & Field Assistance
Election Protection is currently recruiting volunteers in a number of states across the country to help voters in 2020. Election Protection – led by the Lawyers' Committee for Civil Rights Under Law – is the nation's largest nonpartisan voter protection coalition.
Through the 866-OUR-VOTE hotline and their voter assistance field program, Election Protection helps ensure eligible voters are able to participate in our democracy while collecting data for meaningful reform so that elections are free, fair, and accessible. Sign Up Here.
Postcard Writing
Volunteer to personally reach out to voters by writing and mailing postcards with All In Together or get trained to participate in a phone tree. Just an hour or more a week can make a difference! Sign Up Here.
Letter Writing
VoteRiders letter-writing program is currently targeted towards voters in Florida, Georgia and Wisconsin who are likely to have voter ID and voting-related questions. Volunteers are provided scripts, voter lists and a VoteRiders' letterhead template. Current plans also include a fun and productive Zoom letter-writing party co-hosted by the "Hamilton" cast & crew, along with numerous independent letter-writing parties. Sign Up Here.
Peer to Peer Texting
HeadCount is running a robust nonpartisan peer-to-peer texting program that will help voters register and make a plan to vote. The texting takes place during 2-hour evening sessions. Volunteers can sign up for existing sessions or, if there is interest within a company, HeadCount can set up a specially scheduled session for the team. Sign Up Here.
Phone Banking
Volunteers are needed to participate in a mix of different types of phone-banking, such as: calling voters who have indicated they are, or may be, in need of voter ID assistance; calling voters likely to have voting questions calling organizations that may be interested in using VoteRiders tools and services. Sign Up Here.
Individual and community-oriented volunteer opportunities
Babysitting
Offer to babysit the little ones at home if your family member or friend needs the support to vote or would like to volunteer as a poll worker during early vote or onElection Day. By babysitting, you are making it possible for a parent to participate by voting and/or serving this year! 
Dog walking
If your friend or neighbor is volunteering as a poll worker this election season, they might be working long hours from opening to closing. Consider dog walking for poll workers — or also a voter on Election Day waiting in a long line! 
Host a bake sale to raise funds
Love to bake? Host a classic bake sale (or socially distanced lemonade stand!) to raise funds for the nonprofit organization of your choice or for a candidate or campaign you'd like to see win the election! This year it is important to individually wrap your items. 
Bring supplies to the long lines
Long lines are to be expected on Election Day this year. Consider bringing masks and hand sanitizers to encourage everyone's health and safety. Bring water bottles or individually packaged snacks to your local polling location and serve voters waiting in line! Have a skill? Consider sharing it at the polls – dance, play guitar, do yoyo tricks. 
Pizza to the Polls
We could also encourage people to report long voting lines through Pizza to the Polls, a partner organization who provides food and refreshments on demand to long voting lines. People can report a line here.
Drive voters to a dropbox or a polling location
Some counties only have one dropbox, and/or a polling location may be a bit further this year. If you are healthy and able, offer to drive a family member or neighbor to vote. Remember, many states offer early voting, so you may not have to wait until November 3 to do this good deed! 
Keep friends informed with social media
Early voting locations/hours, election day voting locations/hours, and ballot dropoff locations vary from state to state and county to county. Share I am a voter.'s IG Story about the important deadlines in your state!
Help neighbors get the vote out
In partnership with Vote.org, Nextdoor is launching the Voter Help Map to help neighbors print voting materials in states where needed and boost voter registration. The Voter Help Map calls on Nextdoor members who own a home printer to add themselves to the map with an offer to print voting materials for others. 
Take time off from work
Talk to your employer early if you need to ask for time off or schedule flexibility to vote early or on election day. Many employers as part of the Civic Alliance's 100% In For Democracy campaign have committed time off for their employees to vote. 
Witness ballots
There are still several states that require absentee ballot voters to have a witness participate. Often a witness may be asked to give their name or signature on a voter's ballot. Offer to be a witness so that your neighbor can successfully submit their ballot according to your state laws.
Share this post