Can You Listen? This Might Be the Right Volunteer Activity for You
This post is by Marc Wong, author of "Thank You for Listening: Gain Influence & Improve Relationships, Better Listening in 8 Steps."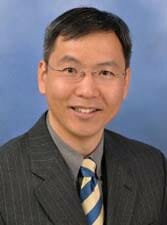 Meghan watches her mother finish a telephone call.
"Mommy, why are you crying?" she asks gently.
"I'm OK," Mommy sighs, "I'm OK."
Meghan leaves the room and comes back moments later. "When I'm sad, I hold on to Mr. Brown," she says, handing over a teddy bear to her mother.
On another occasion, Daddy is talking to Meghan about a tough decision he has to make.
"When I have to make a big choice, I ask Mr. Brown," Meghan says.
"And what does Mr. Brown say?" asks Daddy.
"Nothing," she says matter-of-factly. "He listens."
In this scenario, Meghan's actions give us a glimpse of what selfless, dedicated hotline volunteers do on a daily basis. Just like Meghan, these volunteers do not judge. They do not solve problems. They do not interrogate.
Sometimes they will just be quiet.
Volunteers' actions, like Meghan's, are also gently supported by an unspoken sense of hope and decency. Implicit in Meghan's words is the message that things will get better, that there is good in this world.
Volunteers are not going to rush you to get "better." They're not even going to tell you what "better" means. Instead, they'll be more than happy to hear what better means for you.
I still think about the conversations I had as a volunteer for a crisis hotline. I remember a caller making peace with a life-changing decision he had to make. I remember his calmness despite his knowledge of the rough road ahead. I remember a girl who happily read me a poem she had written; the hopefulness and optimism of her words in contrast to the sadness of her past.
What struck me with these calls was not our different circumstances, but our common struggle for dignity. I did not simply take note of the callers' courage and resilience, I admired it and hoped inwardly that I could face my own demons with the same strength and poise. I didn't just hear their words, I tried to hope and fear with them. And I am grateful for what they shared with me.
A hotline volunteer offers what is unique and precious to her as a human being so that callers may talk about what is unique and precious to them. In the process, both grow and connect through their humanity.
To find hotline and other volunteer opportunities, visit the All for Good website.
Share this post